Over the past few weeks, New York's art world has abandoned our tourists and leaky, reeking sidewalk trash to head for Aspen's (very literal) greener pastures. Some of the city's biggest collectors, gallerists and institutional heads are trading in stilettos and loafers for hiking boots, cabs for mountain bikes. Why? Well, aside from the fact that New York City in the summer is a hellhole.
On July 21, the Anderson Ranch Arts Center held their 50th anniversary gala at the historic Hotel Jerome. But East Coasters have been hitting up the ranch as a summer arts destination for some time. Now, other top-notch cultural events and institutions are also drawing East Coast crowds: the Aspen Institute's Ideas Festival at the end of June, the summer-long Aspen Music festival, Theatre Aspen's production of Mamma Mia!, jazz at Snowmass…the list goes on. On August 3, Amy and John Phelan hosted the Aspen Art Museum's annual WineCrush fundraiser at their home, part of the museum's larger ArtCrush celebration.
Noah Horowitz, director of the Americas for Art Basel and author of that other Art of the Deal, was exploring Aspen for the first time on our recent trip to Aspen. He says Sue Hostetler (former New Yorker, full time Aspen dweller, Anderson Ranch board member, Art Basel Magazine editor) pushed him to come out, and he made the trek for the Anderson Ranch's celebration, where he enjoyed seeing collectors outside of the hustle and bustle of the New York art fair week.
Hostetler, who moved to Aspen two years ago, calls the area "an odd little unicorn." She noted the amazing weather, great schools and cultural forums that make it "kind of utopia."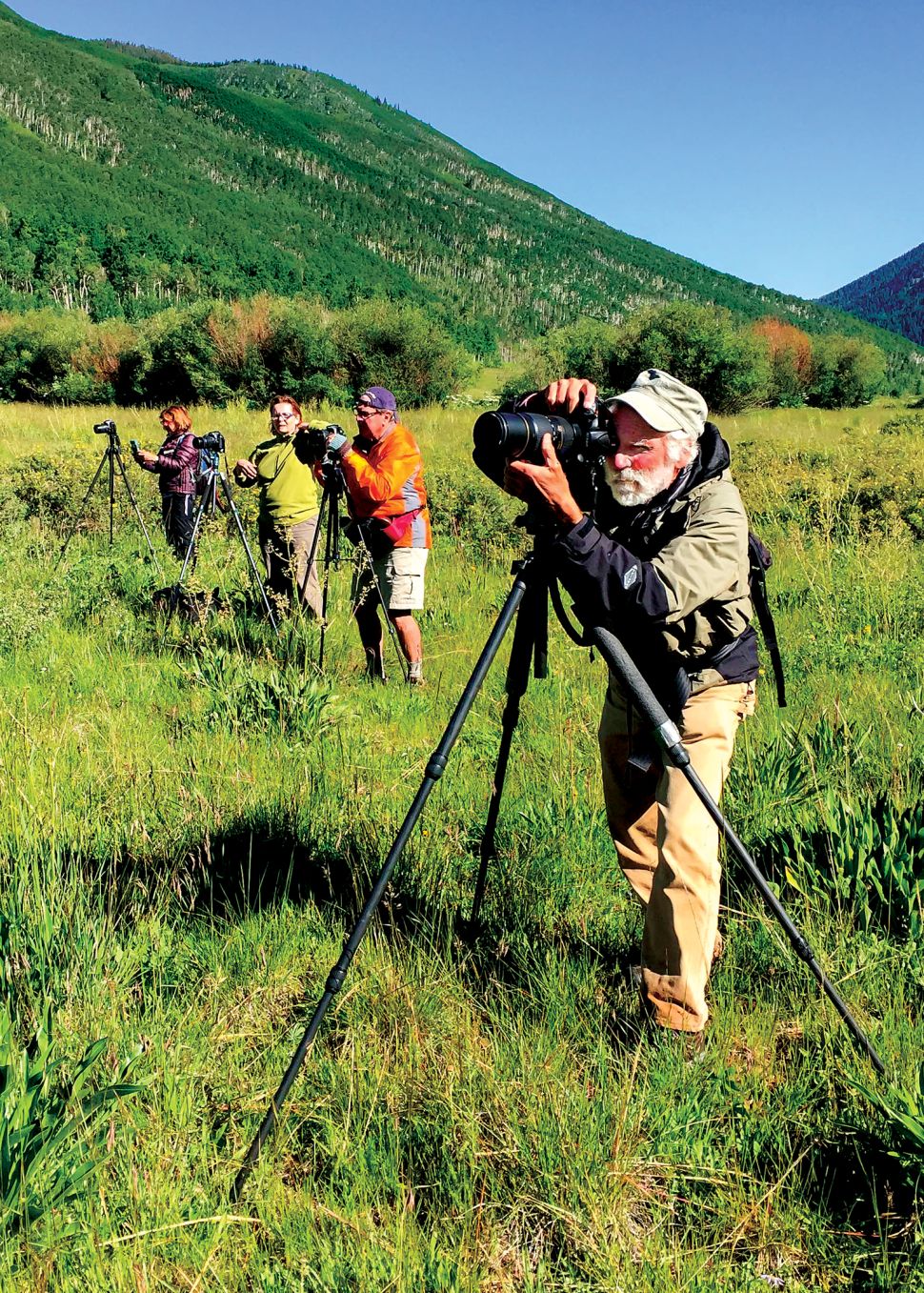 "There aren't very many places in the world where it's a town of 6,000 full-time residents where this stuff goes on. It's really magical," she said. Hostetler does sometimes yearn for New York, of course. "I miss being able to go to a gallery opening on a Thursday night. That's really tough," she said. "You feel like you're missing out on seeing…you can go to dinner with a group of people, a dealer, a curator, a museum director, a couple collectors and you can have such an interesting conversation at dinner." Even she, though, qualified that statement: "Not that you can't do that here. There is an unbelievably sophisticated year-round community here…but it's just not the same intensity." She mentioned New York-based gallerist Marianne Boesky's plans to open a space in Aspen. "That's going to change the landscape a lot here. We have a lot of great galleries…but that's going to be really fantastic."
Couple Ann Cook and Charley Moss divide their time between New York and Aspen. Cook is an Anderson Ranch board member. Moss owns a movie theater in town. At the Anderson Ranch gala, Moss insisted that he doesn't miss anything about the big city. He raised his family in Aspen and recalled how the area has changed. No one, he said, wore suits until recently—unless you were at a funeral or in the secret service. Carla Chammas, one of the founders of CRG Gallery, donated a work by Jim Hodges to the auction portion of the evening. Being in Aspen, she said, is about more than art: "It's so much about hiking as well and being in nature, and looking at things, and being outdoors, and biking and cycling."
Collectors Erin and Paul Pariser (he's a real estate developer) divide their time between New York, Connecticut, and Aspen. Though business, finances, and New York's goings on are still of concern to those who temporarily escape, Erin noted that people behave differently out west: "People have more time. People are relaxed. People are just so open." The pair used to vacation more in the Hamptons, and they enjoy the athletic opportunities and greater geographical diversity in Aspen—they have friends from Houston, San Diego, Miami, and beyond. Paul estimated that they spend 25 percent of their year in their mountain home. They ski at least 30 days and spend all of July and August out west.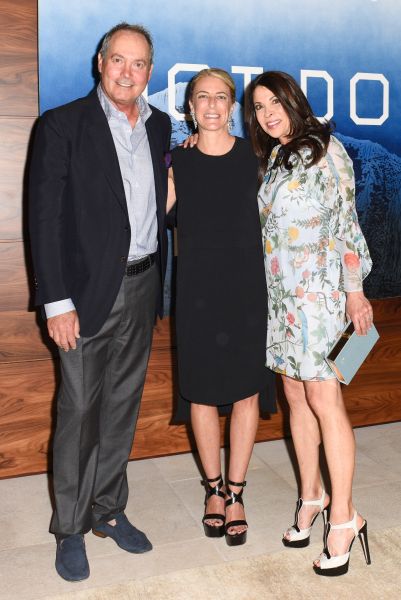 "I'll give you an example," said Paul. "Often I'll have a meeting, I'll say why don't we meet for a bike ride…it's a nicer way of just spending time with someone." A requisite business lunch, of course, can always come after. The pair can work from home, always just a phone call or scan away. They spoke to me the morning before ArtCrush festivities began. "I'm co-president of the museum, so obviously my first mission is to make sure it's a success, that it achieves its financial goals," said Paul. "It's really become a wonderful iconic kind of event where art folks from all over the world are here…it's both a financial goal and also really enhancing Aspen's position as a center of art."
The Parisers distribute their own art throughout their three houses, frequently moving it around. They have one special concern for what they show in their ski home. "There's more sun in Aspen," said Paul. "We have to be careful of sunshine exposure."
That sentiment effectively sums up Aspen's appeal: when one of your biggest anxieties is too much sunlight, you know you're in a good place. As Hostetler noted toward the end of our conversation, you "can always fly in Zabar's."