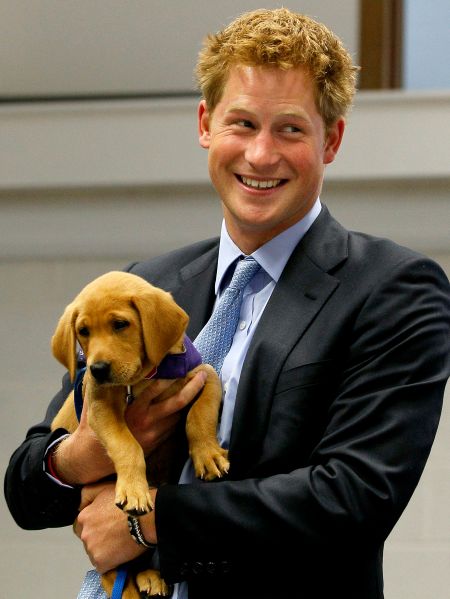 Can you think of a more perfect pairing than Prince Harry, arguably the most eligible royal in the world (as long as you don't mind redheads with a genetic predisposition to premature balding) with Athina Onassis, who was practically related to fashion plate and iconic American Lady Jackie Kennedy? Onassis was Jackie Kennedy's step-granddaughter, making her almost American royalty. It would be a coupling for the ages, far surpassing the Prince's rumored dalliance with British songstress Ellie Goulding; although Goulding does fit his type perfectly with her long, blonde hair and festival fashions. Unlike the Goulding rumors, this one could eventually be confirmed with more than illicit photos of canoodling. After all, what would the Queen love more than a royal coupling?
Publications have been reporting that Onassis has been seeking comfort from family friend Prince Harry, following her divorce from Álvaro Affonso de Miranda Neto. Her soon to be ex-husband, better known as "Doda," was allegedly caught cheating on the Greek heiress in their home in Wellington, Florida. Onassis has already hired infamous attorney Robert Cohen for the divorce, which means it should go quickly, so the pair could presumably be together soon. Of course, that will make her a divorcée, but the Queen won't mind once she considers Onasiss' flawless pedigree.
If the Prince and the heiress' liaison is in fact a reality, the two could enjoy horseback riding together, as Onassis is a regular equestrian. After all, the only reason to live in Wellington is if you like horses. Luckily, Prince Harry has been known to frequent that particular locale. The whole courtship sounds like the flawless beginning of a romance novel. The only pairing that could potentially show them up, rom-com wise? Simone Biles and Zac Efron, if their internet fling ever becomes reality.