Jason Wu is a busy man. Not only is he BFFs with A-listers like Karlie Kloss and Diane Kruber, but he designs for his namesake brand, a lower-end line called GREY Jason Wu and for Hugo Boss, the storied German label. Somehow, in between all of that, Wu found time to visit Australia, this past July with The Woolmark Company. While part of his trip was dedicated towards sitting on the judging panel for the regional final of the International Woolmark Prize Australia, the brand's ambassador was also there to check out some wool.
Specifically, the American designer visited Marulan in New South Wales, where a wool-producing plant is located. It was here that he started to figure out the fabric for his forthcoming Spring/Summer 2017 collection, which is due to hit the runway this September. For this season, he was particularly drawn to Merino wool, as the woven works well with his notoriously sexy evening dresses and it can easily transition from season to season, or at least withstand wacky, unpredictable weather.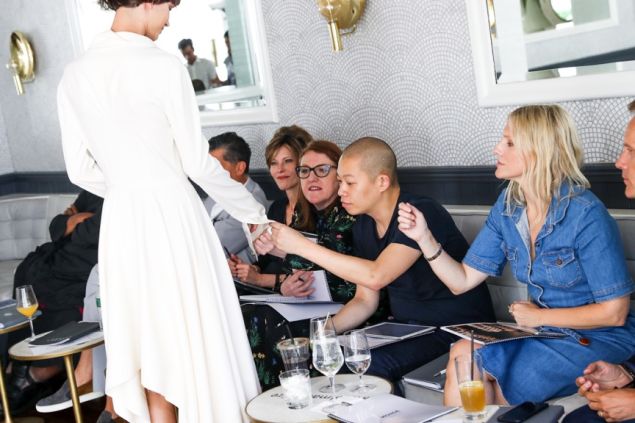 "What my Spring/Summer 17 collection does is push the boundaries with conventional seasons, creating year-round luxurious pieces, which I could achieve by working with wool," Wu explained in a statement.
In fact, his collection this season will include three types of wool fabrics: a woven burnout, a lightweight material for tailored pieces and an open-weave gauze. A release from Woolmark promises that these fabrics will be presented in a promising "combination of deep, saturated and vibrant hues."
Wu is not the first American designer to partner with The Woolmark Company on wool-focused collections; previous participants include Alexander Wang, Thom Browne and Narcisco Rodriguez. Stay tuned on September 9 to see exactly what Wu's creations turn out to be.