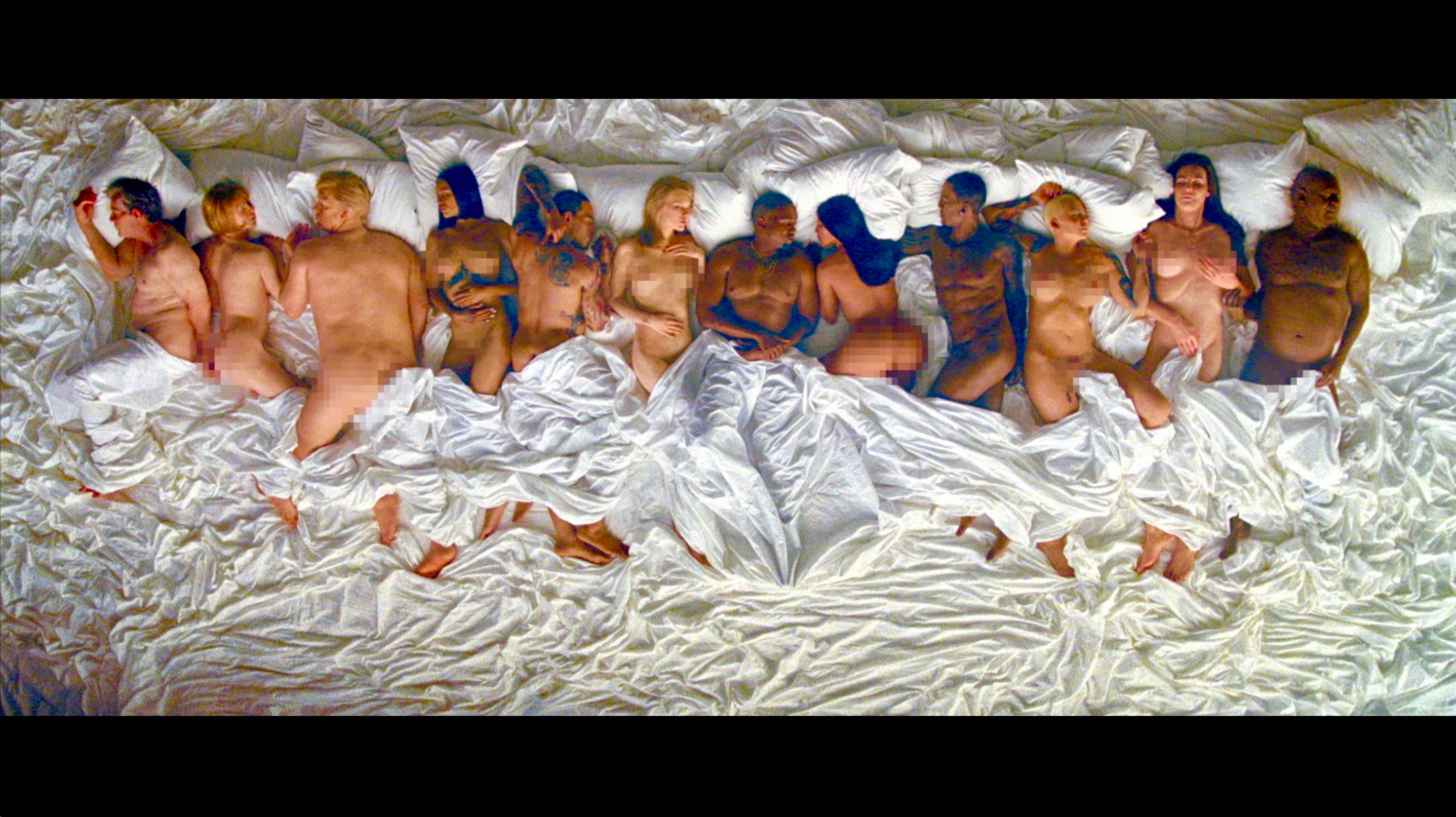 Kanye West' Famous video nude portraits shown at Los Angeles gallery. The uncanny likenesses of celebrities such as Taylor Swift, Caitlin Jenner and Donald Trump, which first appeared peacefully sleeping side-by-side in the artist's music video Famous, went on view for two nights only this past weekend at Blum & Poe galley in Los Angeles. While the rapper didn't appear in person at the opening, he did attend via a video screen on wheels.
Two execs depart Bronx Museum of the Arts in dispute over institutional mission. Board of trustees chairwoman Laura Blanco and vice chairwoman Mary Beth Mandanas announced plans to resign in an email last week, citing ambitious projects such as a recent collections exchange with Cuba among their concerns. In the email sent to the museum's board the two woman wrote: "While many of our comments concern the executive director and her lack of transparency, we are equally focused on the broader system that has been constructed to erode the power of the board."
As sales dwindle, worry over the future of the market for Old Masters paintings is on the rise. While there's still obvious interest from the public for viewing European paintings made before 1800 in museums, supply problems and a smaller pool of scholars mark a dramatic shift in the previously popular category, according to the Times.
Serbian artist uses giant robot arm to transform himself into a human paintbrush. Artist Dragon Ilic has co-opted an industrial manufacturing robot to make large-scale paintings by strapping himself into a custom armature and having the robot lift and spin him across a canvas while he holds a brunch of brushes.
Tiny paintings are the next big thing. An article in Vogue declares "a trend has been emerging toward personal, intimate, and sometimes (but not always) small-scale paintings."
Lower East Side gallery Lisa Cooley to close after eight years. The gallery was among the first to move to Orchard Street in 2008.