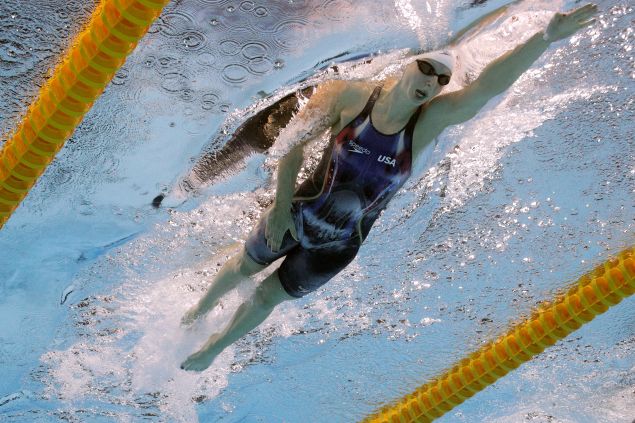 Several years ago while touring Italy, we stopped to view a Michelangelo statue that had one arm missing.
"This, the product of the master's brilliant but impetuous youth," our guide enlightened us. "He moved on and never finished it."
Our small group recalled our own youth, nodded dutifully, and moved on. But I was tired. Besides, this statue spoke to me. So I sat on a bench and let it move me.
"The old man in his final days sculpted this," explained the next tour guide. "He never lived to finish it." Hmmm. That group also nodded, solemnly reminded of their own mortality, and moved on. The next group's guide spoke in Japanese which I couldn't understand. But the group laughed, then broke into a spirited exchange before they too departed.
"A deranged student attacked the statue and smashed the the arm with a sledgehammer before they could restrain him and save the rest," a voice jolted me from my aesthetic reverie. This latest tour group, now enriched, nodded gratefully, and moved on.
"Nothing else matters but all nine of us. Trust your teammates' intention. Unequivocally. And focus only on your own entirely," our expert TV guide repeats the USA women's eight sculling team's mantra. "They probably don't realize who's in their race. Because it's just about them. And that's what it needs to be.  It's just about them. . . They don't have to look around; it's all internal at this point."
This under-appreciated USA women's eight person sculling team, year after year, with no superstar to lead them and personnel constantly changing, continues to win every major international competition  for a decade. Trust your teammates and focus only on yourself entirely, the philosophy of this team's success.
"In this double sculls event you've got to match your doubles partner, you've got to make sure you back each other up," the commentator, Mary Whipple insisted. Make sure "you're on the same page."
"Yes they're side by side and taking note of where everybody is, but it's internal, what they have to do to maximize their boat speed in their lane." So which is it with these great athletes—these rowers and cyclists, gymnasts and swimmers? Are they conscious of their teammates? Do they react to opponents while they compete. Volleyball, basketball, boxing and wrestling, tennis and a host of other races require athletes constantly to react to others' moves. Go in with a game plan, a strategy, and during the contest, tactically adjust your moves to react to others. In some sports superior strategy and tactics count as much or more than speed, strength and endurance. Superiority in choosing moves combines with superior physical execution to produce the winner.
This combination of strength and strategy goes back to the first games of record when Odysseus craftily and tactically wrestled the stronger Ajax to a draw. Katie Ledecky, that rarest of swimmers with her enduring speed, has not yet demonstrated superiority in strategy and tactics. A dominant gymnast, cyclist or swimmer, in a class by herself, has no need of strategy and tactics. Absent injury or something bizarre, Ledecky will win tonight's 800 meter freestyle. And Simone Biles, gymnastics' dominant athlete in a class by herself, as expected, last night easily won gold as the "best all around gymnast," although not performing her very best.  Dominant athletes, even when they're off, still win easily.
"I know you're not going to be concerned with what anyone around you is doing.  You're going to swim your race," Michele Tafoya, interviewing Ledecky, declared as the obvious truth. "So what are you going to focus on technique-wise, between now and tomorrow night?"
"I have some things in my head that I can work on," Ledecky replied. "And hopefully I can put it all together."
We call it the Olympic Games, but in sports dominant athletes don't play a game. They see it much more as a test than a contest, as Scott Kretchmar aptly contrasted them. Ledecky will probably dominate in tonight's 800 meter freestyle, stretching her huge lead, the other swimmers knowing they can't catch her, she knowing they won't catch her. When the others fight for silver, but she's not fighting for gold, who does she race really? Against the ghost of her past—the world record, that moving yellow line on the screen that almost always keeping the contest close, unless like Adam Peaty in the 100m breaststroke, she shatters the old record.
As Ledecky strains to set a new world record, increasing the distance from the rest of the field, this dominant athlete will strive to win by the widest possible margin.  What a different ethos here than in the 2016 NBA basketball finals. There commentator Charles Barkley called for physically disabling retaliation to send opponents a message: With victory in hand, you'd better not disrespect us by running up the score and going for a record.
World record setters do not disrespect their competitors, but honor them as they run their own race, alone out in front, in record time. If Ledecky does set a world record, others in the pool will rejoice and congratulate her for establishing new limits to human achievement. But right before then, as they swim or throw or jump or run in a league of their own, she will be fully in the moment, yet consciously making history. And we novice spectators vicariously rely on expert commentators to help guide us through human complexity, help us wander into the psyches of great performers.
We're told that once Katie Ledecky considered Michael Phelps her idol. "Now her inspiration has become a benchmark," the commentator informs us.
From the live contest to the record book—in ancient Greece they competed for the honor of knowing their triumph would forever be carved into statues of stone.  Many times I've thought back to that statue with the missing arm. I still don't know the real story; I do know it had more meaning to each of us guided through it.
SEE ALSO: E PLURIBUS RIO: COMPOSITIONS AND COLLAGES; RELAYS AND MEDELYS
Robert Blecker, a professor at New York Law School, continues to cover the Olympics for the Observer through a lens of culture and sport.