A few months ago, a leftover Walker Tower duplex finally found a buyer.
The unit is one of two 18th-floor condos that the seller, Elliot Joseph (he's a principal at Walker Tower co-developer Property Markets Groups) bought at 212 West 18th Street back in 2014. Joseph promptly put them back on the market for a grand total of $44.5 million, but this didn't work out too well, and it seems a buyer with the desire and ability to purchase the massive Chelsea spread was not to be found. Joseph then split the two units up, selling the smaller of the two for $10.41 million last year.
After languishing on the market for a bit, the larger apartment, a four-bedroom, 4.5-bath condo spanning 4,871 square feet, went into contract in May, at $25.5 million. We now know that the buyer of the duplex is Daniel Stephen Hafner (he goes by Steve), the CEO and co-founder of Kayak Software Corporation—it operates travel site Kayak.com
Hafner (he was also on the team that launched Orbitz in 2001) paid $24 million for the Chelsea apartment, where he can take in panoramic views of the skyline from the dining room, or head into the "sun-filled" eat-in kitchen, which has access to one of the two terraces. There's a custom staircase, which the listing, shared by Sotheby's International Realty brokers Chris Poore and Serena Boardman, describes as a "work of art in and of itself."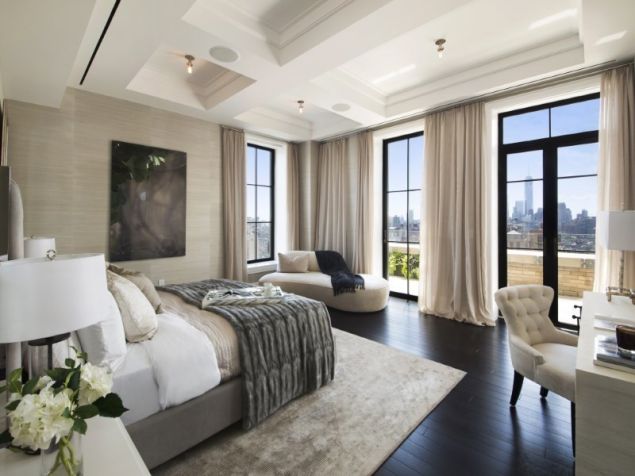 The master suite has its own terrace, as well as a marble-clad bath and walk-in closet, and there's radiant-floor heating and a built-in humidification system throughout the apartment.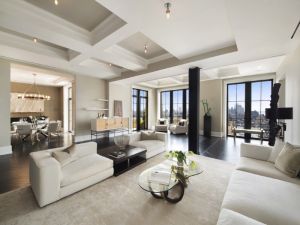 Hafner, who was born in Lima, Peru, will be joining a number of well-known names at Walker Tower, where Cameron Diaz, Harrison Ford and Katie Holmes have reportedly purchased units. This Chelsea duplex, however, isn't the only big real estate purchase Hafner has made in the last few years. He owns a home in Norwalk, Connecticut, near Kayak's headquarters in Stamford, and he also bought a $9 million condo in South Beach just last year. Considering the amount Hafner just dropped on his new pad, it doesn't seem too likely that he'll need to check Kayak (which was acquired by Priceline in 2013 for a reported $1.8 billion) constantly for discount travel fares to and from his sleek new condos, but you never know!