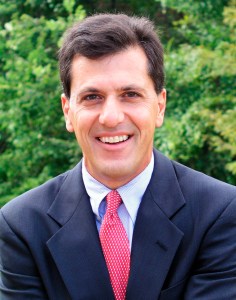 Somerset Republicans are preparing for the departure from the legislature of Assemblyman Jack Ciattarelli (R-16), who wants to trade in his legislative spurs next year for a crack at governor.
A vacancy could set up a Somerset County Republican Primary showdown to replace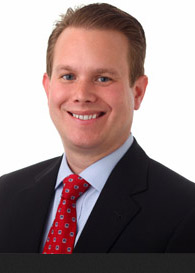 Ciattarelli, and two names have already surfaced in what looks like a classic Montgomery versus Hillsborough showdown.
Freeholder Mark Caliguire of Montgomery (right) looks poised to go after the assembly seat if Ciattarelli pulls the trigger on a guv run. So too does Hillsborough Committeeman Doug Tomson (left). A Georgetown-educated attorney, Caliguire has more experience in elected office, but Tomson has powerful fundraising connections through his work as government affairs director for the New Jersey Association of Realtors.
A Somerset source told PolitickerNJ that if Caliguire is able to muscle past Tomson, Tomson would be the likely organization choice to succeed Caliguire as a freeholder.
Sources say that Caliguire will prevail with Tomson's support.
Tomson gets a freeholder jump if he backs the veteran, and he will.
Alert to the consequences of losing a proven vote-getter in Ciattarelli (and some organization members are a little irritated with him, too, because they know Democrats smell blood in LD16 following Assemblyman Andrew Zwicker's (D-16) 2015 squeak-through) the organization is paying very close attention to this district.
They want a door-pounding animal who will resist more Democratic Party incursion into Somerset.
Ciattarelli's exit all but guarantees a reelection run by state Senator Kip Bateman's (R-16), whom Republicans won't want to let go of in troubled times. Somerset sources too expect the return of former Assemblywoman Donna Simon (R-16) as that other third of a GOP establishment ticket, to shore up the Hunterdon portion of the 16th.
Best case scenario for the GOP would feature Ciattarelli beating his statewide Republican opponents in a primary for governor and then occupying the top of the ticket in the general, the equivalent of brand name heaven for LD16 Republicans. But the trouble is that for years Lieutenant Governor Kim Guadagno (arguably Ciattarelli's toughest prospective primary opponent) has endeared herself to the Somerset GOP establishment, taking up rubber chicken slack for the oftentimes absentee Governor Chris Christie.