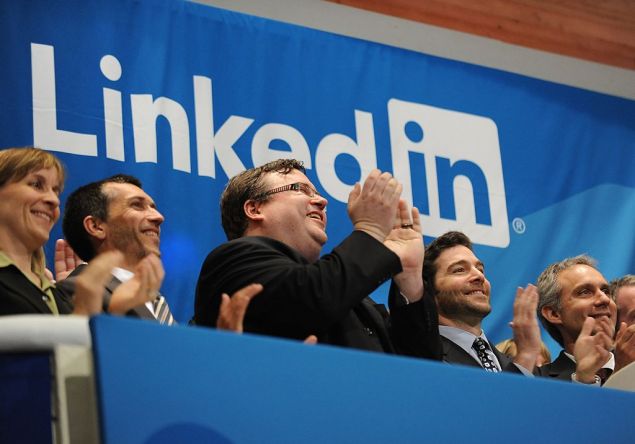 Tech companies put a lot of effort into talent acquisition and retention. Team strength obsesses emerging firms, and of course every CEO touts his staff as the best of the best. It's an attitude perhaps best captured by an ad campaign that Intel ran back in 2009:  
If a little startup grows into a going concern, that makes for good evidence that it attracted the very best (or at least really good) talent. At that point, it may also realize that the folks who once worked for them prove to be an asset. That's why large innovation companies work to maintain a relationship with their alumni.
When Tony Audino left Microsoft (MSFT) in 1995, the company wasn't putting any effort into maintaining an alumni network. Audino wanted to maintain a connection with co-workers, so he started a Microsoft alumni group. Now, Audino runs Conenza, a company that facilitates the same work for many companies, such as HP, Nielsen and the Gates Foundation."The interest in maintaining relationships has gone up pretty dramatically over the last 10 years," Audino continued. 
The question is, at what point does it start to make sense for a company to begin investing in an alumni network? "If you get to 1,000, people start to get interested," Audino told the Observer in a phone call. "Above 5,000, definitely interested."
There are exceptions, Audino said. For example, the Gates Foundation is a small organization that still has an alumni network. It makes sense, however, because it really is able to attract people at the very top of their fields. Like a top 10 university, a part of the appeal of going there is establishing relationships with the others that have.
LinkedIn, which has roughly 10,000 employees, runs an in-house alumni program. According to Rachelle Diamond, a manager who runs it, the network was started informally in 2008 by ex-employees, by creating a group on their old employer's site (naturally). But two-and-a-half years ago, the company decided it wanted to get serious about maintaining relationships with its former employees, so it asked the moderators of that community to take it over. For anyone who has ever run a decently large online forum, it should come as no surprise that there was no objection.
Microsoft's and Intel's still operate independently, however (neither alumni network responded to a request for comment from the Observer).
Audino's customers see the return on investment falling into three buckets: brand ambassadors, recruitment or re-hires (employees that return to a former employer are called "boomerangs") and business development (your former operations chief could be in charge of IT procurement at her next gig, after all).
Diamond confirmed all these points from LinkedIn's perspective. Lots of ex-employees have told the company in one way or another that they are happy to recommend working there to others, and the company wants to maintain that goodwill.
LinkedIn also sees a value in gleaning business intelligence. Staying in touch with former employees helps the company know what potential partners might want.  
If a company wants an alumni network to work, at the bare minimum, Audino said, they really need to do two things: build an online platform (this can start with a Facebook (META) or LinkedIn group—though Conenza's company also offers a white-labelled platform) and someone on the company's current staff needs to take responsibility for the program.
Audino described how different companies do different things to go beyond the basics. Some hold events. Some put a lot of effort in online communities. Dell has a leadership network, where alumni come back and get matched up with younger employees, in a sort of mentorship role. Microsoft lets alums keep their employee discount.
The Observer reached out directly to several different tech giants, but most of them (including Google (GOOGL), Twitter and Facebook) didn't respond. Yahoo confirmed it doesn't have a formal alumni effort.
Diamond has put a lot of work in the last two years into learning what alums would like, and she's finding there's a lot of nostalgia, made more acute by an upcoming move to a new HQ in Sunnyvale, California. The company, which was recently acquired by Microsoft, has invited alums in for one of three days of lunches at the old Mountain View office this week. The cafe was always the place where employees made connections and hung out, so she said the former staff are excited to see it one last time before the company relocates.
"We thought it was a good opportunity to invite people back and reminisce," Diamond said. "They want to connect. It doesn't have to be a fancy event." In fact, it probably means more to come back to a familiar place than a strange, formal one. 
The company has 30 offices in 19 different countries. If the lunches are a success, they will duplicate the model across all their locations.
Linked also has a newsletter, which features a profile of a monthly boomerang hire (among other recurring features). Maybe home won't have you back, but—these days—your old boss probably will.