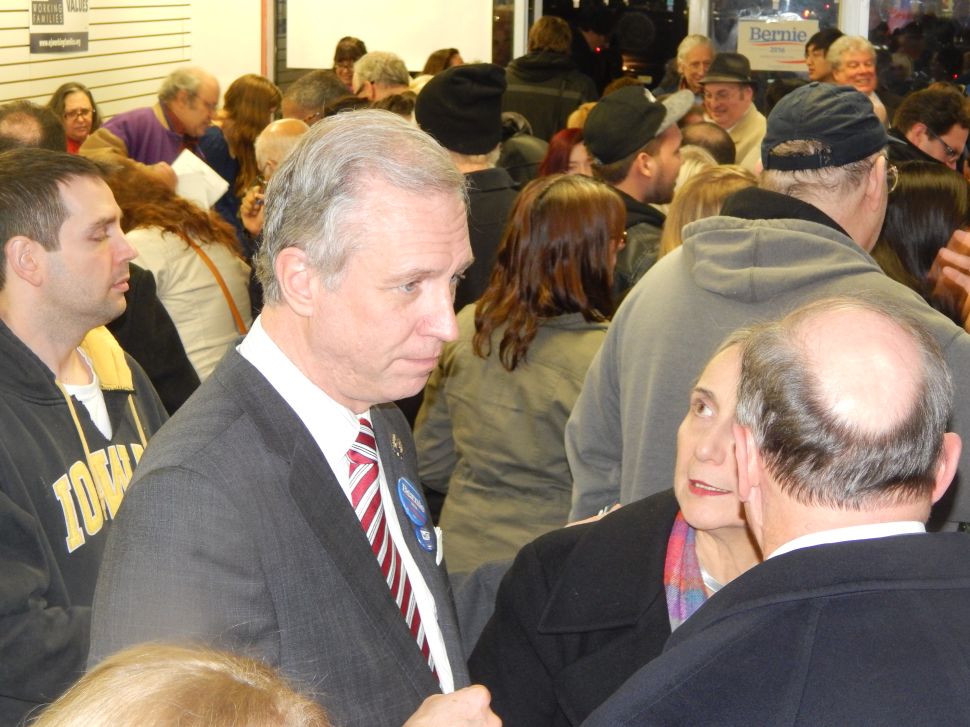 As the 2017 race for governor accelerates, the chairman of the local Democratic Party in  Old Bridge has a fixed idea about whom he absolutely won't support.
That would be veteran Assemblyman John Wisniewski (D-19), the Dan Rostenkowski of the New Jersey Legislature who dropped jaws earlier this year when he shed his skin as a precision practitioner of New Jersey machine politics to reveal a grassroots tender, Bernie Sanders side as the unlikely state director of Bernie for President.
Mark Razzoli, chairman of the Old Bridge Democratic Organization, is not amused by either Wisniewski's mutations or his statewide ambitions, as he made clear in a sharply worded email to the assemblyman earlier this month.
"I am aware that you attempted to get anyone that you can find with a pulse to run against me for Chairman because you actually thought you could fulfill your dream of being Governor," Razzoli wrote. "Now it has been brought to my attention that you have been encouraging your supporters to engage and [intefere] in my local council race.  I think you should concentrate on your home town of Sayreville where a Republican has been getting elected as Mayor for my entire adult life.
"Furthermore I have absolutely no intention of supporting you for any elected office," the chairman added.
A likely 2017 candidate for governor, who appears to be poised to swap his assembly seat for a quixotic ride at Drumthwacket, Wisniewski was not immediately available for comment.