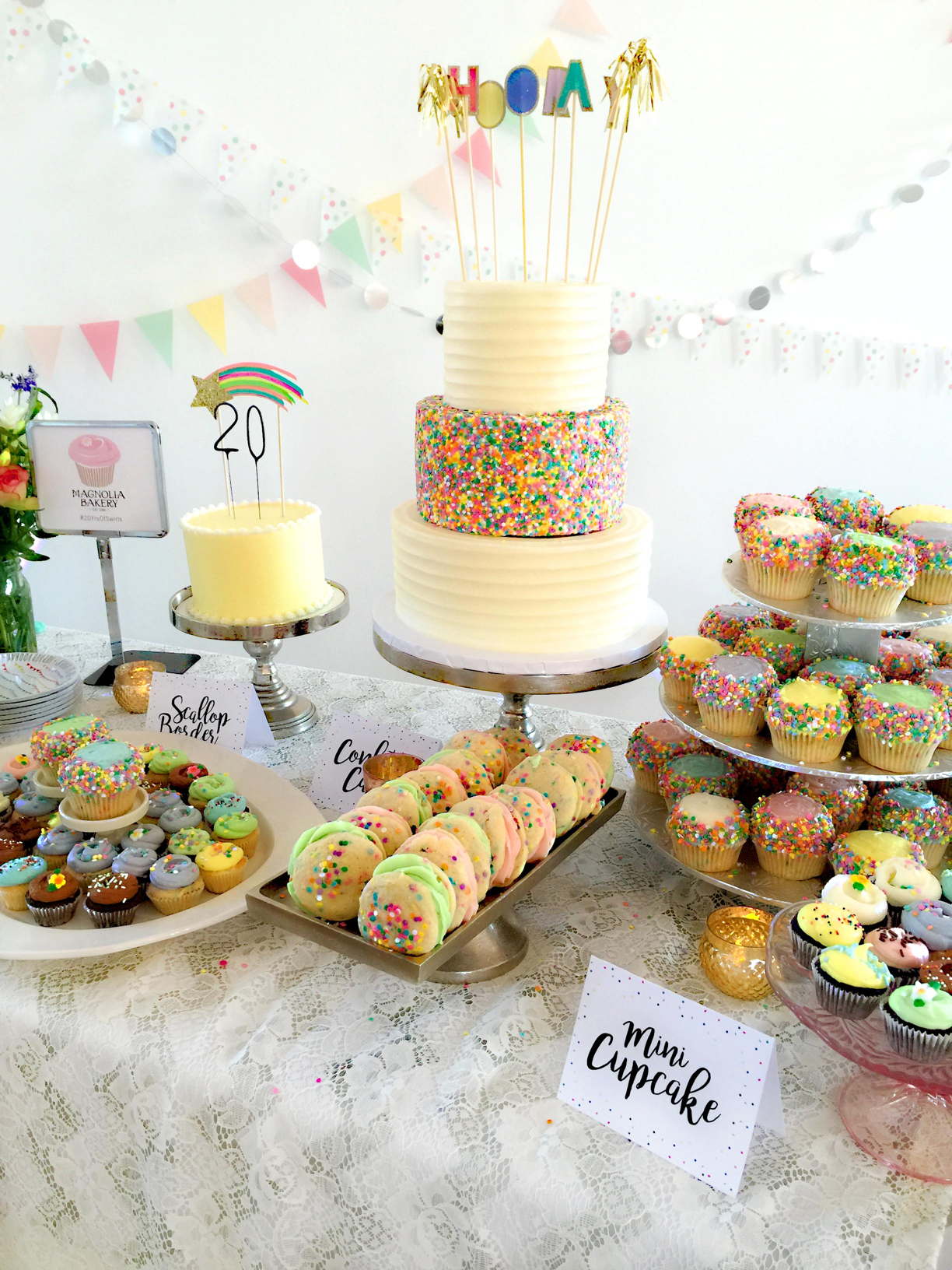 Only Magnolia Bakery, the place that found fame after Carrie Bradshaw gobbled up their cupcakes, could celebrate its 20th birthday by hosting a pudding party. The first major dessert destination threw a weeknight bash for writers, editors and food bloggers, who were happy to pose beside elaborate cupcakes. There were people getting banana pudding or muffin nail decals and, of course, desserts galore. It was all in honor of Magnolia's new, limited edition peanut butter banana pudding.
If you're hoping to get your hands on the limited edition flavor, it's only available until Sunday in New York, Los Angeles and Chicago. And it's only there as long as supplies last. At the event, they ran out of chocolate early, to the chagrin of the crowd. The newest flavor is peanut butter blended with vanilla pudding, then layered with Nabisco Nutter Butter wafers, bananas and salted peanuts. While it might be less photo-worthy than Magnolia's Black Tap collaboration, it's still worth trying—as long as you don't mind parting ways with the classic flavors.
The event was made for Instagram, with elaborate cakes set up around the room. But while there were knives, everyone was too busy taking photos to actually cut into them, especially since every major food Instagram celebrity was eagerly eating up the event—including the Food Baby. The PB pudding ranges from $3.75 for a small to $6.75 for a large, which is a small price to pay to join the ranks of Instagram celebrity. Just hope you'll receive at least 1,000 likes when you share your 'gram.