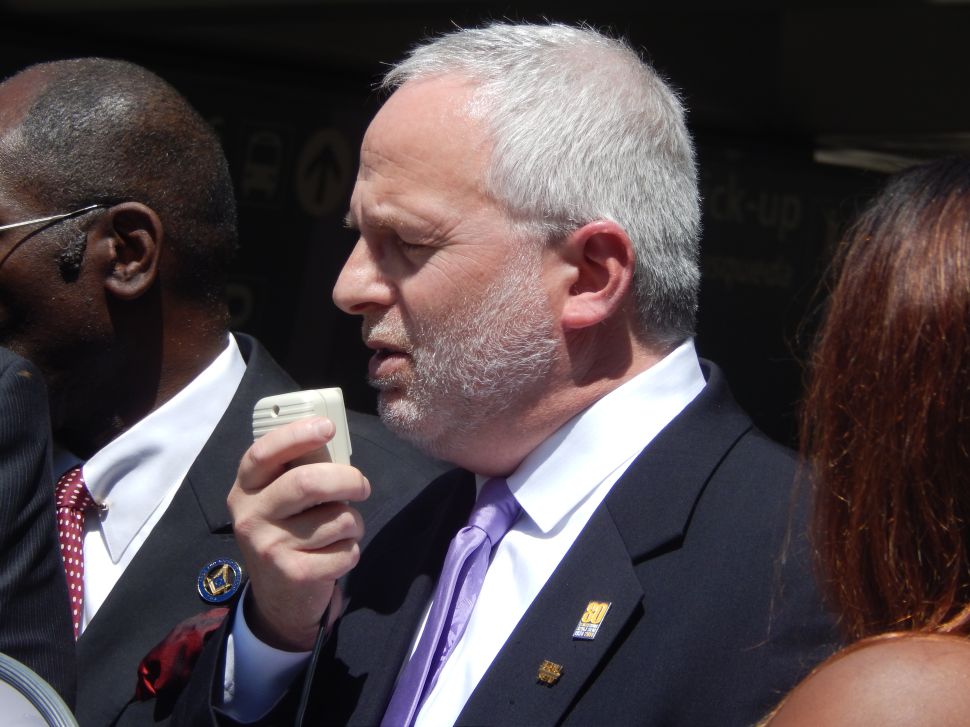 They organized in the airport bays and freight elevators, on loading platforms and on the sidewalks in front of enemy headquarters, and today 32BJ leaders did an endzone zone over an announcement by the National Labor Relations Board that PrimeFlight Aviation Services has agreed to terms of a settlement, including financial compensation for organizing Newark Airport workers who faced intimidation and lost wages.
One of the workers, Saterrah Sumter, are a job loss shortly after the one day walk-out last November. Three other workers, all cabin cleaners who clean United Airlines planes, absorbed suspensions after they reported to work following the strike organized by 32BJ.
"These hardworking Newark Airport workers have rights that should be recognized and respected," said Kevin Brown, 32BJ Vice President and NJ State Director. "It's unconscionable what they endured—one cabin cleaner was fired and several others were suspended after exercising their first amendment right to assemble. This settlement will not totally right this wrong but it does provide financial compensation for the workers. And it sends a clear message to employers that they could pay a price if they deny workers' their rights."
Along with retaliation, Saterrah Sumter says her former Nashville-based employer questioned her about the union, 32BJ and attempted to discourage her involvement with 32BJ by offering her more work hours. Other cabin cleaners say when they returned to work after the one day strike their supervisor told them "you took a day from us so we're taking a day from you" and had to leave the work place.
32Bj today said all of the workers will receive back pay plus interest. Fired worker Sumter's payment will total nearly $18,000, the union said.