Nina Agdal is one of those models that you want to hate, but you just can't. In person, she's warm, bubbly and really personal. The Sports Illustrated cover girl is also unbelievably tan, tall and really, really fit. You know, despite having also been the face of Carl's Jr. for a bit. 
As it turns out, her lithe frame is the result of working out every single day. Sometimes even three times a day. But such is the life of a model who is often photographed writhing on the beach in a teeny bikini. Agdal (who is also reportedly Leonardo DiCaprio's latest model girlfriend) took the time out of her grueling workout schedule to sit down with the Observer at the Buick Envision Studio to share her fitness plan and her favorite cheat foods.

What's your definition of wellness?
I think feeling great on the inside and looking great on outside. There can be a really off balance with that sometimes and it's definitely taking care of your insides first; eating clean, doing things that make you happy, surrounding yourself with happy people. I think that's wellness.
What's your healthiest habit?
Working out. I work out a ton and I love it. I work out every day, if not once, then sometimes three times a day. I take good care of my health. I kind of always do one SoulCycle class, but I also do SLT, Y7 Yoga and my trainer Andy Speer. Also, I've been doing boxing lately. I always try to switch it up, because if you don't, your body will never change.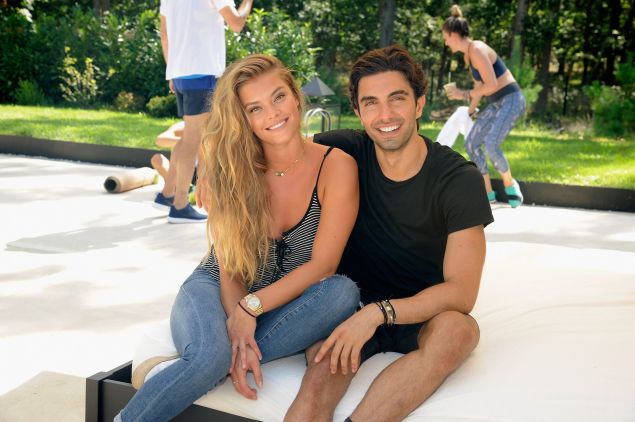 And your least healthy habit?
There's a lot! I love a good dirty martini and carbs. Bread and butter? I could live off that. I just got back from Europe and I did not pass on a single bread opportunity, even on the plane I was like, 'Yah, I'll take the bread.' I did not care.
What's your favorite form of relaxation?
Working out! But a good boxing class makes me relaxed because you're focused on punching the trainer. I'm also an excellent sleeper, like if I tell myself it's time to go to sleep I can just pass out.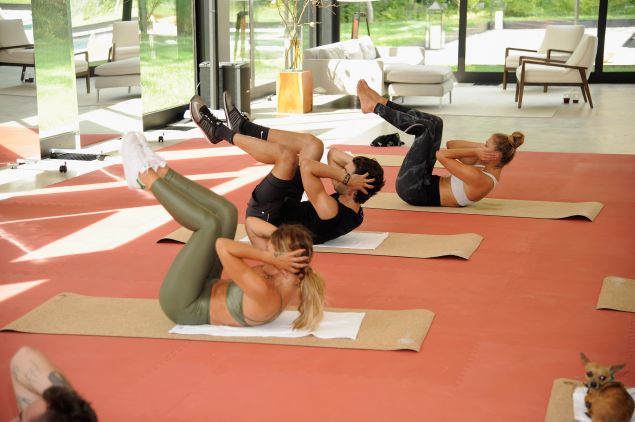 Do you go on a lot of retreats, with meditation and sound baths?
No. The whole zen thing kind of freaks me out. Noise makes me happy sometimes. If it's too quiet it kind of freaks me out. But I think that's the New Yorker in me, I can't do the quiet thing for more than two days because I lose that zen feeling.
Have you always been into your fitness and wellness?
I've always been active, my dad always made me do sports; in school I played almost every single sport you could think of. My mom always made it a point to make really clean, healthy, organic food, which is why we couldn't go on vacation. I would always ask, 'Why can't we go on a snowboarding trip? Why are we not going to Spain?' And it was because we were spending our money on good food. At the time I thought it was so stupid, I wanted to play on waterslides like all the other cool kids did. My mom told me that one day I was going to thank her, and I do, because I know what real food is.