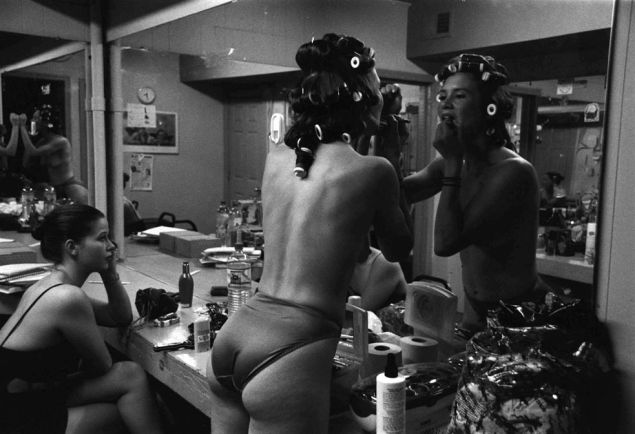 I'm the Manager of Sin City Nightclub in the South Bronx. We are the premier urban gentlemen's club in New York City, and one of the largest employers of African-Americans and Latinos in the South Bronx.
As media reports have indicated, we were recently the target of an extensive undercover police investigation. Over the course of 17 months—from December 2014 until May 2016—four NYPD undercover officers visited our establishment. Cops—on the taxpayer's dime—spent Christmas Eve, New Year's Eve and many other nights watching naked women at Sin City in the Bronx.
What did this extensive and expensive investigation uncover? After 17 months and many visits to Sin City, seven employees—dancers and bouncers—were arrested for selling drugs. If these allegations are true, that is seven people too many. It is not acceptable—and as the investigation demonstrated, we knew nothing about it.
As a result of the arrests, Bronx Bureau President Ruben Diaz has called for Sin City to be shut down. Over the time period of the investigation, nearly 1,000 people worked at our establishment. That means less than one percent of the people working for us were arrested for selling drugs. Rather than alert us to this illicit activity, they want to shut us down, which will lead even more people to the South Bronx unemployment line.
These cops came to our establishment repeatedly and approached different employees and dancers asking for drugs. They returned time and time again—and allegedly purchased from the seven people in question—texting in advance to request these dancers bring drugs.
The officers asked the dancers to ask if managers and executive staff had drugs to sell. When that proved unsuccessful, they convinced a few dancers to introduce them to friends outside the club from whom they could purchase drugs. In fact, one of the cops met one of our dancers outside the club—who introduced him to her roommate to buy drugs. Again, outside the club.
Then, when they met on Webster Avenue the roommate (whom the media refers to as the ringleader) sold him drugs. This woman described as the ringleader never worked at Sin City.
Got that? The roommate of a topless dancer sold drugs to a cop who met both of them outside the club, and Sin City should be shut down?
Those specific purchases were for larger amounts so they added that outside purchase to the figures they attributed to us in the media, because they weren't getting what they wanted inside our walls.
We support community policing. "Don't Snitch"? That does not fly with us, and anyone who enters our establishment knows immediately that we have the strongest security policies in the business.
Anyone who has visited our club knows that we are taking photographs, matching them to their IDs and we ensure that no weapons are brought into the building. Our customers, our employees and our dancers know they are safe and we cooperate with all authorities and regulations to ensure we go above and beyond what the law requires.
People in our community work hard and look at Sin City for safe, clean, legal fun. We provide a phenomenal experience for our patrons and are committed to doing that each and every day. The adult entertainment business is a sensitive industry and we respect that, which is why we go above and beyond to run a stand-up operation.
With both terror and shootings on the rise, there are surely more pressing issues for our law enforcement members than to approach hundreds of topless dancers asking to buy small amounts of cocaine in the wee hours of the night. If our club shuts down, those jobs will disappear.
No one expected Duane Reade or CVS to be shut down earlier this year when drug dealers were using those stores on the Lower East Side to traffic in cocaine to white-collar customers. It is difficult not to believe that there is a different standard for us—because of the neighborhood we are in and the clientele we serve.
Maybe if we weren't located in the South Bronx and didn't serve a predominantly Black and Hispanic clientele, we wouldn't be experiencing this kind of punishment. You do not hear about clubs on the Upper East Side, Soho or Brooklyn Heights facing over a year of cops asking countless employees to procure drugs for them.
Think about this one more time—four cops had to come into Sin City including on holidays, watch topless dancers all to allegedly buy a few grams of cocaine. And as a result of something management knew nothing about there will be scores of people on the unemployment line.
Is that keeping people safe? Is that a public service? Those who sell drugs, in any amount, to anyone are wrong. But putting hardworking people out of work is a sure way to add more problems to the area.
This is bigger than Sin City, this is about a community that needs businesses, jobs and fair and equal justice.
No justice, no jobs, no boobs. No Fair!
Frank Aleman is the Manager of Sin City Nightclub in the South Bronx.