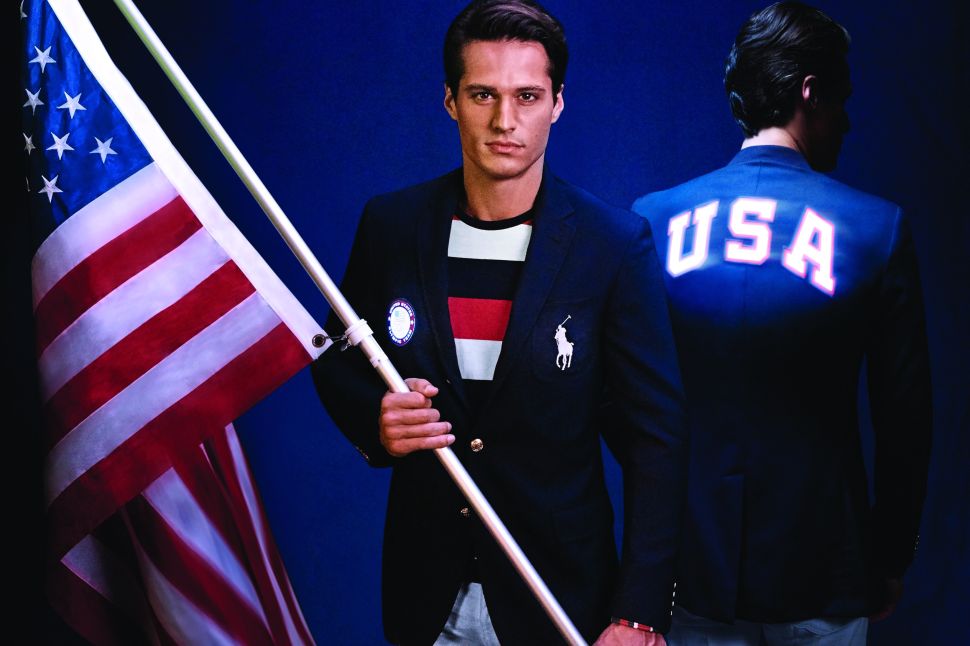 Early last Friday morning, Olympian Cliff Meidl made his way to The Today Show studio at Rockefeller Center to unveil Team U.S.A.'s 2016 Olympic Opening Ceremony uniform to the world. The champion kayaker, and former Team U.S.A. flag bearer at the Sydney Olympic Games in 2000, was enlisted by the brand to debut the outfit each Olympian will be given by Ralph Lauren, as well as the custom blazer given to the flag bearer. Following his morning television appearance, he and I met at (where else?) Ralph's Coffee at the Ralph Lauren flagship store on 5th Avenue.
"They always put together a very classy uniform, very traditional, but this time they did something a little bit different," Mr. Meidl said. "Now they're separating the flag bearer, which is an incredible honor for an Olympian, with a special uniform." With that, he reached into the left breast pocket of his navy blazer, and pushed a button attached to a battery pack inside of the jacket. The official Olympic logo on the front right panel, and the "U.S.A." appliqué emblazoned across the back, both glowed.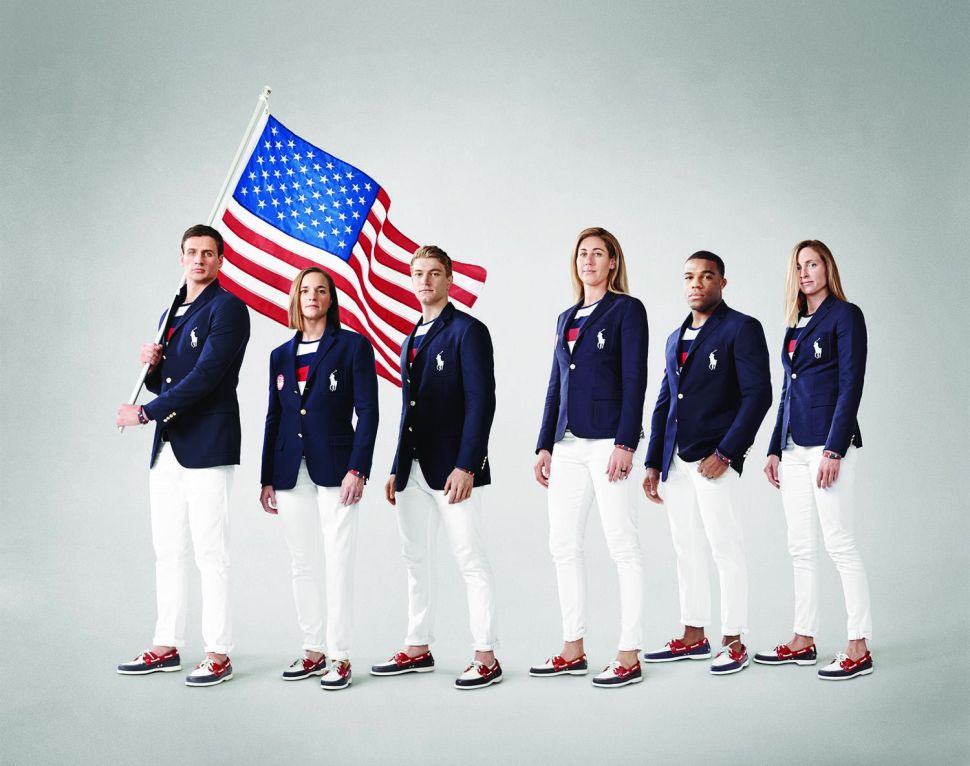 This is the latest in a sweep of technological advancements for the American megabrand, which has outfitted the U.S. Olympic team since 2008, but it is still uncertain as to who exactly will be sporting the newly engineered garment in Rio this Friday. "We don't know who will be wearing it until three days before the ceremony, but I don't want to speculate" Mr. Meidl said, hesitant to make any guesses as to which athlete it might be. "If you speculate, you get it wrong." What all of the 550-plus athletes do currently have in their possession is the rest of their distinctly red, white, and blue uniforms. It includes a pair of white jeans, a striped t-shirt, and a pair of tricolor boat shoes that Mr. Meidl described as "killer." I'm inclined to agree. 
The coveted goods were given to each of them last week at the Olympic processing hub in Houston, Texas. "Going through that processing, and getting outfitted is unlike anything else," Mr. Meidl recalled of his journey to the 1996 Summer Olympics in Atlanta Georgia. "It's crazy. When I made the team in '96, everyone told me, 'Just wear some flip flops and some tights. That's all you're going to need. No shirt.' All of the athletes have their shopping cart, and you're getting tons of apparel. It really cements that whole element of being an Olympian. Nobody can ever take that away from you. You're never a past or an ex. You're always an Olympian."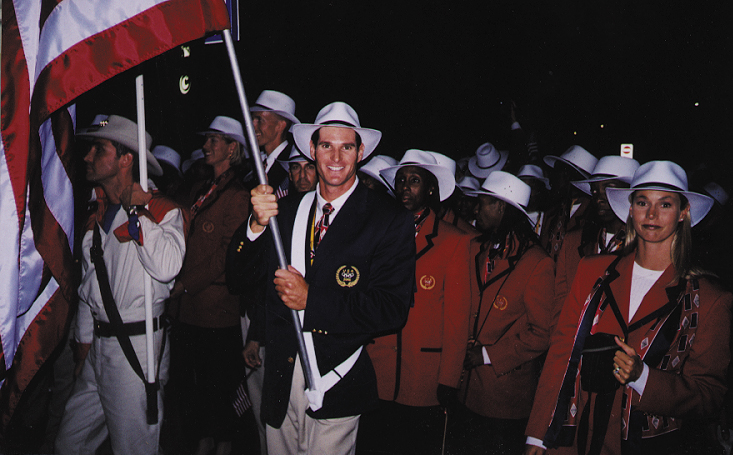 While he does remain an Olympian, a 50-year-old Mr. Meidl also balances a successful career as a health and safety spokesman, and a 9-to-5 job as a private asset manager for a family out of Los Angeles where he says he still keeps his 1996 uniform. "It stuck with the same blue blazer, slacks, and they had those famous gardening hats," he recalled. "But, in all due respect, you're so proud to be there that the last thing on your mind is to worry about what you're wearing. I can guarantee you though, that each and every one of those athletes does not, and will not, relinquish their opening ceremony attire. I still have mine hanging up at home."