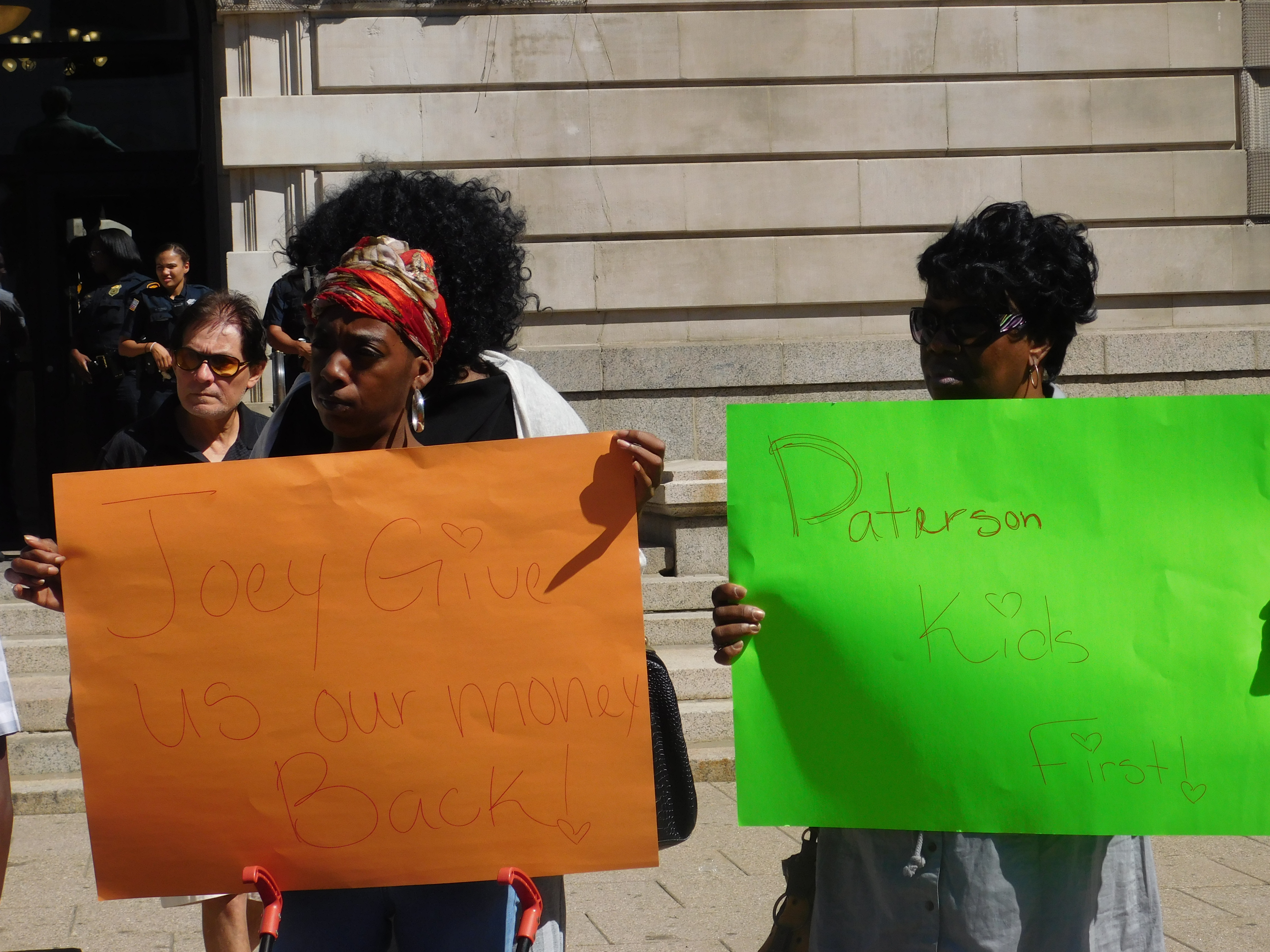 PATERSON- A small group of protesters gathered in front of Paterson's city hall on Tuesday morning to call for a recall of Mayor Jose 'Joey' Torres. The protesters took issue with the recently implemented cuts to the city's recreation budget that resulted in the early closure of city pools and an August 12 end to summer camps for children.
Before speaking, protesters circled the statue in front of city hall chanting cries of "Restore the recreation budget" and accusing the mayor of unfairly trimming from the city's summer recreation budget that they say has a little overall impact on the city's general budget. The cuts came as part of an effort to fill a budget hole in the city's overall operating cost.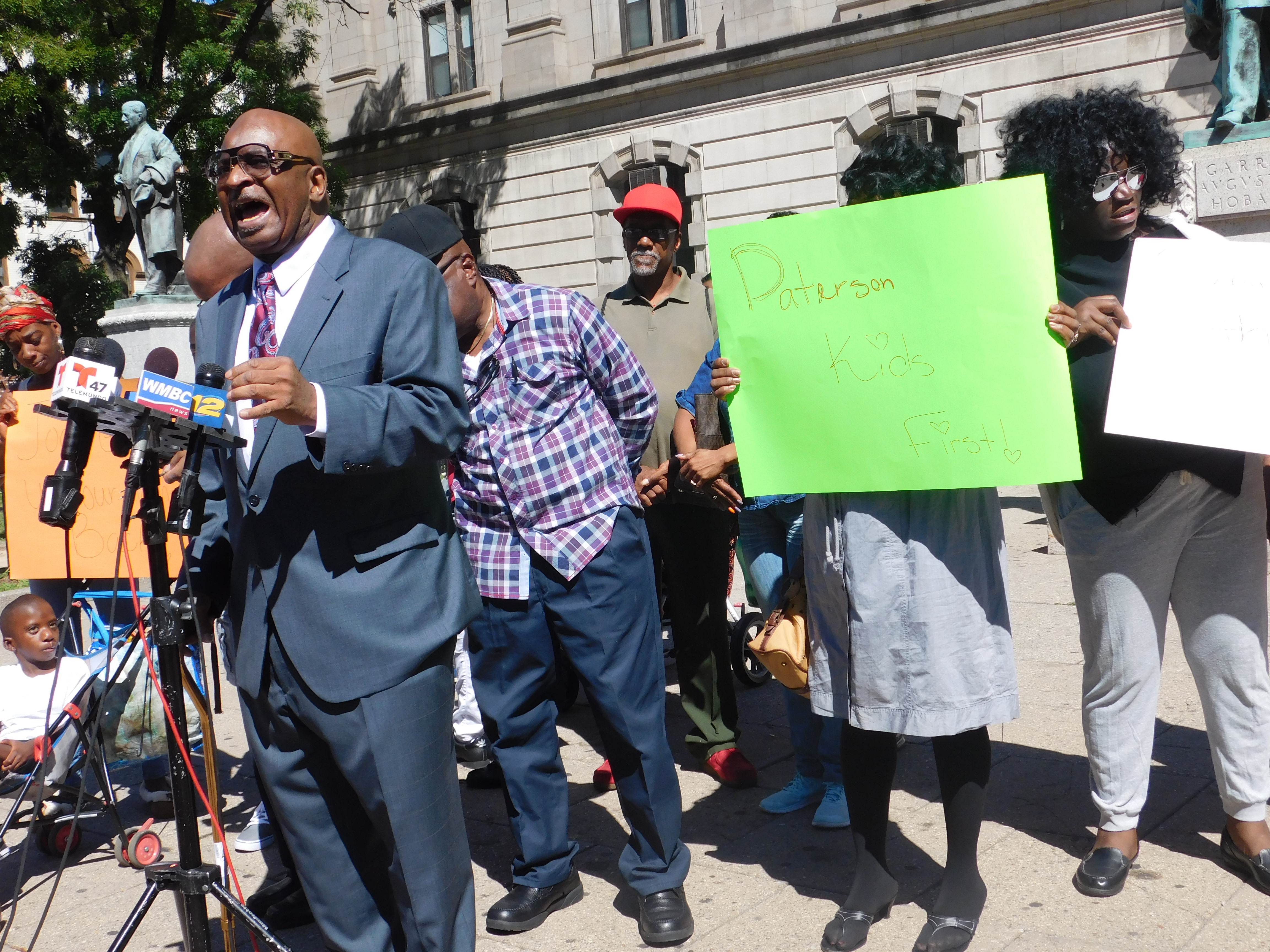 Kevin Womble was one of the protesters. The Paterson resident said that the reduction in recreation was unacceptable.
"We cannot allow this man to take and take and take for his own personal gain and purposes," he said of Torres. "We have to find out why this man is attacking the smallest portion of the budget."
Lynda Galloshaw was one of the chief organizers of the protest. While she acknowledged that Monday's coalition was small, she said that it was a start that would hopefully encourage more Patersonians to join the movement.
"There are deals that are being made on the backs of the people and that has to change," Galloshaw said. "We cannot depend on the acts of a few. He will be removed but we have to start somewhere."
Protester Frank McKinney also said that Paterson's city council members must act in order to remove Torres and listen to public calls for a mayoral recall.
"City council needs to listen to the voice of the people who put them in those seats," McKinney said. "Not only does Joey have to go but all those city council members who support him have to go."
The protest is the most recent action in a series of incidents plaguing the mayor. In March, WNBC 4 investigated Torres, claiming that the mayor paid public employees overtime to do work at his home. The attorney general's office is currently investigating those claims. In light of that investigation, members of the Paterson public last week called for a "no confidence" vote on the mayor from the Paterson city council. Tuesday's protest was part of an effort to push for that measure. However, the protest also took issue with the recently approved tax levy that calls for a $149 million increase.
When protestors were done with their presentation in front of city hall, they tried to go inside the building but were barred from entrance by police officers who claimed that official business (i.e. a visit to the tax office) was necessary in order to get in.