GlamScout is a new app meant to help those who have grown tired of seeing images of the perfect lipstick or highlighter shade, only to never know where it's actually sold, like a Pinterest item leading to nowhere. Their app let's users snap a photo of the makeup look in question, and then browse products that match. It's like Pokémon Go, only with purchasing power. You upload a photo of a makeup look, whether it's on a friend, in a magazine or online. Then, you use GlamScout to identify what the exact colors and brands.
While it does tell you what brands it imagines your makeup to be, featuring a prestige brand and a less expensive option, after testing out the app it didn't identify the exact brands, but it did show similar colors. That means it could grab the color of your eyelids and suggest a golden brown shadow, when you're not wearing anything at all. But if you do have a serious lip on, it will present options in the particular color family. The augmented reality behind the app allows people to then try on different makeup in real time using the camera, similar to Snapchat's recent partnership with Urban Decay, even if it only lasted for a day.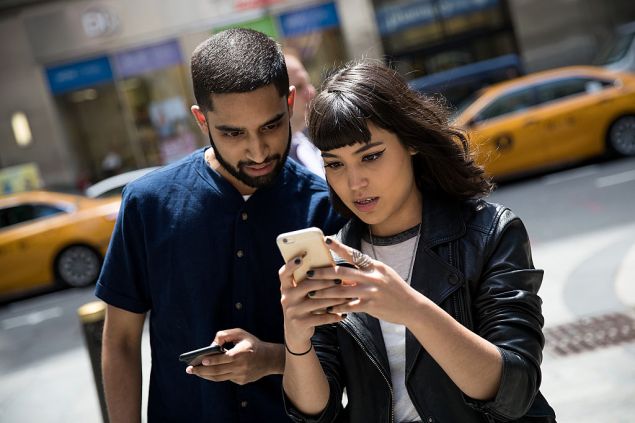 "GlamScout is the kind of beauty app that my friends and I always wanted; to be able to snap a great look and instantly know how to recreate it," FaceCake's founder Linda Smith told the Observer. And that would be a perfect use for it; you can see how someone younger would want to experiment with outrageous makeup, or learn how to do makeup, by seeing what colors models and friends had on. Much like editing app Perfect365, users can try on different looks and take photos in, but with GlamScout, there's also the option to buy favorites.
"The primary focus is to give you the exact shade matches you need to recreate a look as it appears in a scouted photo," Smith said, adding that the accuracy of matching is limited by the makeup products available in the app, although there are more than 100 brands with over 10,000 shades. It shows the closest matching shades first, then allows users to look through and change the price point. While the app won't match exact colors, it will give ideas for where to begin. It's easier than Googling, "What color lipstick was Gwen Stefani wearing on The Voice last night?" but it won't always issue the same results.