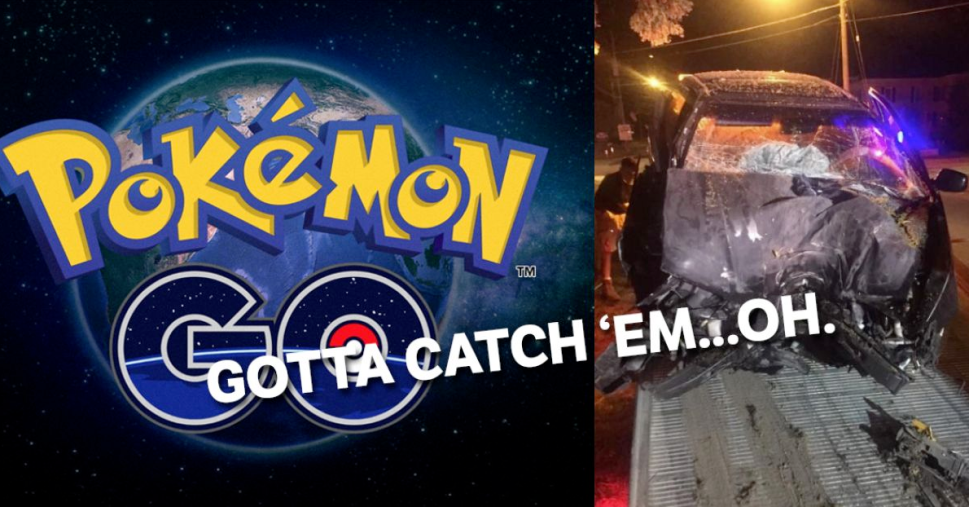 Pokemon Go might go anywhere, but that doesn't mean it's welcome everywhere.
For those who do not yet know, the objective is to capture Pokemon on your mobile phone as you wander from place to place. You can watch people playing and stumbling around almost everywhere. Young kids are playing with as much verve and enthusiasm as young-at-heart kids.
And while most of us assume that the only damage Pokemon Go can do to players so enthralled by the game that they walk into doors and trees or drive into rivers, certain world leaders disagree.
Egyptian leadership—including political, security and religious leaders, has questioned the viability of playing Pokemon Go in their country.
Ahmed Badawi, deputy head of the communications committee in Egypt, is suggesting banning Pokemon Go.  Badawi reasons that the game can expose sensitive security sites within Egypt to the world, specifically to foreign spy agencies. He also suggested jamming all mobile and wifi connections near sensitive areas to prevent people from playing the game nearby.
Badawi's colleagues did not scoff. Hamdo Bakheet, a member of Egypt's highly respected Committee of Defense and National Security, testified before the Egyptian Parliament that "Pokemon Go is the latest tool used by spy agencies in the intel war, a cunning despicable app that tries to infiltrate our communities in the most innocent way under the pretext of entertainment. But all they really want is to spy on people and the state."
Abbas Shuman, deputy head of the most important Muslim university in Egypt and possibly the world, wrote on his Facebook page that he discourages Muslim youth from playing the game because it is an "addiction like alcohol and substance abuse."
In his defense, Shuman conceded that if people were reading the Koran as they were walking down streets he would ask them, too, to stop because it is dangerous when you are not looking where you are walking.
It's not only Egypt.
Back in 2001 a leading Saudi cleric named Yousef al Qaradawi, who is today the leading religious voice of the Muslim Brotherhood, issued a "fatwah" against Pokemon products. As a result, the cards, the cartoon and the games were prohibited because they were "un-Muslim and because they promoted Zionism and gambling."
Mainstream religious leaders in Saudi Arabia wholeheartedly supported the move. The Saudi High Committee for Scientific Research and Islamic Law agreed with the fatwah and released a startling statement suggesting that: "Most of the cards figure six-pointed stars, a symbol of international Zionism and the state of Israel."  They also decried Pokemon "crosses, sacred for Christians, triangles significant for Freemasons, and symbols of Japan's Shintoism, which is based on the belief in more than one God".
There's more.
Recently, in Saudi Arabia, three men in their 20s were arrested in King Abdullah Saudi airport for playing Pokemon Go. The incident was reported in an online Saudi paper called Almowaten.
There list of historic and religious sites that have prohibited playing the game spans the globe. For example, Pokemon Go is prohibited at The 9-11 Memorial in NYC, The National Holocaust Memorial on the Mall in DC,  Auschwitz, Poland,  Yad Vashem Holocaust Memorial in Jerusalem. The institutions argue that the game is inappropriate given the sanctity and significance of the sites.
The Israeli army has said that soldiers on base or in the field may not play Pokemon Go.  Their argument is valid and is similar to so many others, maintaining that the game enables people to see places that they would not or could not see—and some of those places truly are highly sensitive. It is a similar argument to the one that was raised when Google Maps captured our sense of curiosity and broadened our horizons allowing us to see almost anywhere.
The Israeli army is saying to their soldiers: 'Here we do not play.'  That is a very different statement than arguing to ban the game entirely.