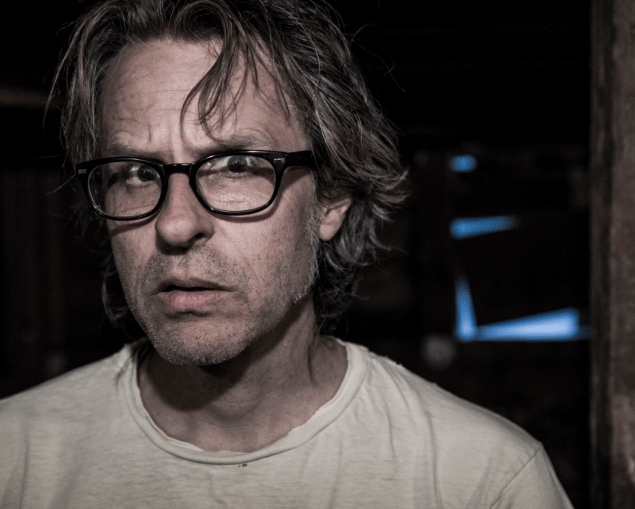 If music scribe Michael Azerrad pens a sequel to his 1980s-era Amerindie rock bible Our Band Could Be Your Life, Quasi—the long-running fuzz-drenched pop-heads led by jack-of-all-trades instrumentalist/singer Sam Coomes and Sleater-Kinney/Wild Flag drummer Janet Weiss—would be a surefire candidate to be a slotted in for a chapter.
Indie-rock kingpins since 1993, the Portland stalwarts, alongside fellow lifers Built to Spill, Stephen Malkmus, Sebadoh and Superchunk, have ruled the underground over the course of its nine splatter-rock earworms, with 2013's pop-bending double LP epic Mole City its masterpiece.
Toting wads of fiercely DIY-punk cred (Quasi has logged time for legendary labels like the long-defunct Up, Touch & Go and Kill Rock Stars), one would think Coomes—an ace tunesmith whose bottomless pit of hooks rival that of his pal Doug Martsch, plus producer and guest stints for the late great Elliott Smith and Built to Spill—would have no problem finding a label to put out his solo debut.
Not the case.
"You would think that counted for something and it probably did but not as much as I would have hoped," Coomes says, laughing off the suggestion that he's amassed enough pull to be instantly rewarded with a gift-wrapped record deal based on nearly three decades in the biz. "It's not exactly starting from scratch but it's close to it."
Just three years after Quasi's critically acclaimed Mole City, Coomes found himself label-less and with few prospects.
[youtube https://www.youtube.com/watch?v=uJlUjm9fGv8&w=560&h=315]
"I had a short list of labels that I liked. Then I had a longer list of other labels that I wasn't so sure about but you could never limit your options," Coomes explains about his search for a label. "I went through the short list and I wasn't having a lot of success and I went through the long list and I didn't have a lot of success with that, either." [Laughing]
"Things went on for a long time and I was starting to wonder, like, 'How is this going to happen?' "
Bugger Me, Coomes' first record under his own name, was eventually snapped up by No Quarter—home to Endless Boogie and Chris Forsyth & The Solar Motel Band—but his quest wasn't without its challenges.
Coomes was resistant to flying solo from the get-go, first presenting skeletons of a few of the quirky basement-fi experimental-pop nuggets that would ultimately make it on to Bugger Me to his Quasi band-mate.
As it turned out, Weiss wasn't into Coomes' new batch of tunes, especially after how the pair's monolithic 24-song Mole City ripped styles and genres to shreds on its way to '70s power-pop glory a la Big Star and White Album-era Beatles. As Quasi's grandest and skuzziest hour, it's proven an imposing task to follow up, let alone eclipse.
"I think we both feel like Mole City is, more or less, the quintessential Quasi album," says Coomes. "After you do something like that, you can't really just do 'part two.' You have to do something different," explains Coomes. "So I thought, 'Oh, maybe this is different in a way that maybe it would work.' But we need to find something that both of us are excited with and I was more excited about this than her."
Call Coomes the reluctant solo artist. Similar to when he first recorded solo in 2003 as Blues Goblins, a slop-rock one-off that saw the guitarist jamming on mangy takes of blues standards, Coomes is still hesitant to commit to making music without Weiss.
"I'm not really that interested in solo albums and a solo career. I kind of tried to pretend my last time around that it was an actual band," he says laughing, alluding to his one-man-show as Blues Goblins.
[youtube https://www.youtube.com/watch?v=N8XkoSz-XG8&w=560&h=315]
"I just really want to be in a band but this time I decided just to embrace it and let it be what it was. Not try to pull a fast one. It turned out to be a lot more interesting for me this time around."
"Interesting" as a descriptor for Bugger Me may be the understatement of the year.
From the black and white slap-on collage of creepoids gracing the album art to Coomes' self-proclaimed inspirations of both Suicide and The Beach Boys to the minimalist instrumentation of his rickety mid-'60s junkyard rhythm box (he even named her "Conny") and droning merry-go-round-from hell organ, Bugger Me is a garage-bloozy mindfuck of bizarro-world pop songs and instrumentals cooked up by a mad scientist in his dingy, wall of records-lined basement.
That's not to say Coomes has shed his trademark treasure trove of hooks and politically-charged bluster. Bugger Me's nine tracks are a warped and batshit bunch but it remains vintage Coomes.
Leadoff gem "Stride On" is as catchy as anything in the Quasi canon, dripping with sugary sweet, feedback-slathered pop-centric angst while "Tough Times in Plastic Land/Everybody Loves a War" and "Bugger-me" harken back to the dystopian electronic stabs and lounge-noir of Suicide's first album. The weirdo tour de force continues with "Fordana," a soul-baring cut that channels John Lennon circa Plastic Ono Band and Imagine.
But Coomes also dug deep into his record collection for inspiration from another unlikely, yet fitting source: 1962 smash hit "Let's Dance" by Latin rock and roller Chris Montez, a surfy, organ-driven twister later immortalized during the food fight scene in frat-house hijinks classic, Animal House.
"I just wanted to drop a reference that was like a simple, kind of archaic style of music," Coomes says of his name-dropping of Montez in his self-penned bio for Bugger Me. "That was somewhat what I was going for. 'Let's Dance' was a song I was really listening to, which is more of a direct model of the sort of simple old-style rock and roll songs that I was at least trying to reference. I wasn't trying to imitate it."
Like the lo-fi organ pulsations that drive "Let's Dance" and another Coomes fave, the 1973 hit "Why Can't We Live Together" by R&B singer Timmy Thomas, Bugger Me is built from the same cloth.
"Yeah, that little simple organ thing, it's kind of like '96 Tears,' " says Coomes. "I wanted to cultivate that without being too derivative."
Now Coomes is taking "Conny" and his organ on the road in support of Bugger Me for a string of solo dates. He admits it'll be a daunting mission, especially without the steady-handed beats-bashing Weiss behind the drum kit.
"It's a lot different and a lot harder because with Quasi, Janet makes it a lot easier for me. It's easy to play with her, she's a great drummer," Coomes says of the differences between Weiss and "Conny."
"There's give and take and back and forth when you're playing with another person. Someone makes a little slip-up, the other person can cover for them. 'Conny' is very sensitive. You move the knob just the tiniest bit and the tempo gets all off. So it requires a fair amount of practice, not only just to get the songs happening but just to get the knob-twiddlin' correct."
While Coomes bemoans the absence of Weiss, he won't be totally alone on stage.
"I have a rubber vulture and a Styrofoam head to keep me company."
Bugger Me is out now via No Quarter. Sam Coomes plays Union Pool with Jason Loewenstein (Sebadoh) and Saqqara Mastabas on Saturday, August 27.