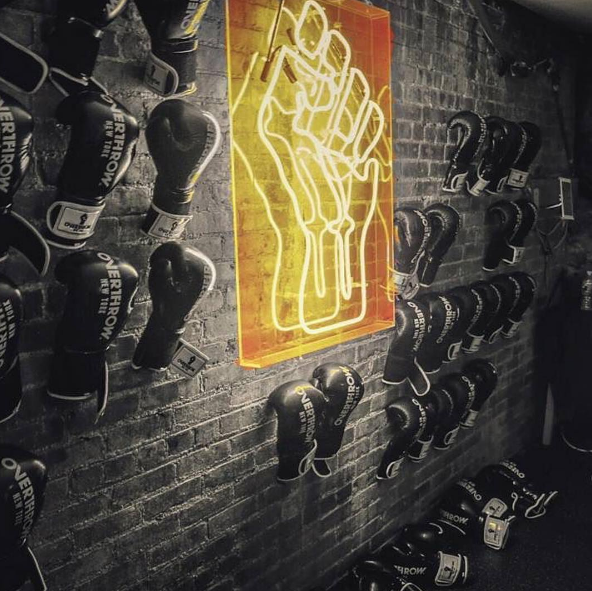 Everything fitness, from must-try classes to new athleisure lines. 
Open Bar: The Bar Method is celebrating its 15th birthday. While the fitness studio can't drive yet, it is introducing a new express class and throwback playlists. The express class is only 45 minutes of torture, or what they refer to as "fast-paced and high-intensity exercises." They'll be offering free classes August 20-21 to commemorate their anniversary. via Bar Method. 
Box Like Rocky: Rooftop Cinema Club is teaming up with OVERTHROW New York's boxing gym, a favorite activity for Victoria's Secret Angels and members of the Kardashian family, to show Rocky on August 24. If you're feeling inspired pre-movie, you can join fighters for a prescreening introductory boxing class in Brooklyn. And, if you're not exactly ready to become an Angel, you can simply bring your own cocktails and kick back (but not literally) during the movie. via Time Out. 
Mirror Meditation: Embrace your inner narcissism at the Rubin Museum on September 12. They're hosting one of their infamous self-reflections during the gallery's after hours, teaching everyone how to mirror gaze. If you've grown tired of staring at yourself in different Snapchat filters, try a mirror instead. via Rubin Museum.