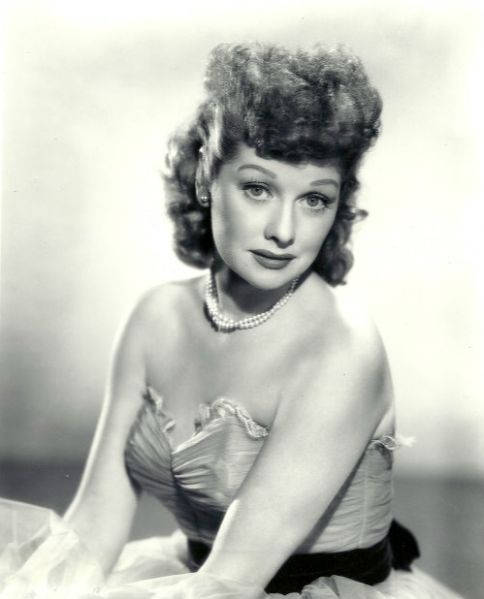 Terrifying Lucille Ball sculpture replaced with more lifelike representation. A life-size public sculpture of comedian Lucille Ball, created by sculptor David Poulin over a decade ago, and donated to the actor's hometown, was knick-named "Scary Lucy" for its garish grin and menacing pose. Now, Lucy fans have been heard and a new work by New Jersey artist Carolyn Palmer has been unveiled as a replacement.
Australian art magazine censors nude painting on cover. Lisa Yuskavage's pastel-hued painting of a topless pregnant woman and fruit was too racy when it was featured on Australian quarterly Vault's most recent issue. Editors covered the figure's nipples with big yellow stickers.
Turns out, the Whitney was not the first museum dedicated to American art. That honor goes to the Museum of American Art in New Britain Connecticut, which began as the New Britain Institute in 1853 and has over 10,000 works in its collection dating from the Colonial period to today.
Yayoi Kusama has created her own illustrated version of the Little Mermaid. The classic fairy tale by Hans Christian Andersen is getting a redux at the hands of Japanese artist Yayoi Kusama. The limited edition book, published by the Louisiana Museum of Art, is now for sale through Artbook for $45.
Over 18,000 people attended the Seattle Art Fair's sophomore edition, and the fair once again ended in applause. The Stranger's Jen Graves' sums up the fair's success in her glowing review, saying, "I've been to fairs around the world, and this is a good one. Max Fishko and Jeff Wainhause of Art Market Productions, the producers of the fair, are organized, committed, and decent."
Jewish Museum launches crowdfunding campaign for show where artworks will also be take-home souvenirs. The museum's campaign is looking for $30,000 in donations to mount the exhibition "Take Me (I'm Yours)." People who give to the Kickstarter will be rewarded with limited edition artwork made by artists such as Rirkrit Tiravanija, Amalia Ulman and Carsten Holler. But that's not all: the show itself will feature 40 artists and a mix of works meant to be touched or taken home.