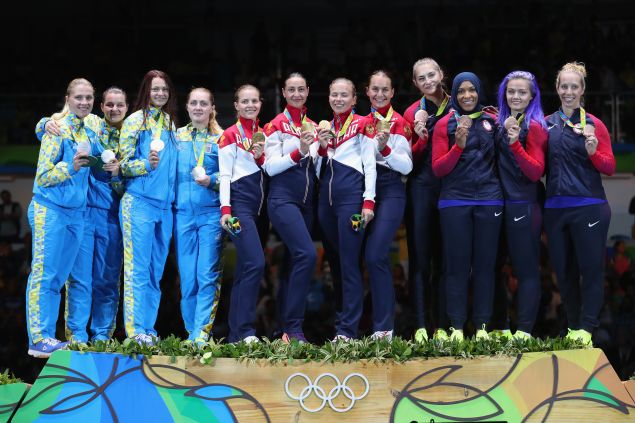 As a child, Andriy Parubiy's parents worried whether their son would be admitted to elementary school by the local Board of Education. The boy had a speech impediment and his behavior puzzled neighbors.
"Sometimes he would sit under a tree for the whole day, catching, crushing and eating bugs, worms and various insects," a former neighbor recalled. At the age of six, a concerned Board of Education sent Parubiy to be examined by psychiatrists. The doctors concluded that little Andriy suffered from a "light form of mental retardation, accompanied by periodic attacks of aphasia." Many years later, not long before Andriy Parubiy became speaker of the Ukrainian Rada, nosy Ukrainian reporters uncovered his childhood diagnosis among the medical archives in the city of Chervonograd in western Ukraine.
His "light" mental health issues later helped Parubiy avoid being drafted into the hated Soviet Army, but did not prevent him from entering the prestigious Lviv University where he majored in Ukrainian history.
Compared to other Ukrainian politicians, Parubiy has a near-perfect record. Only two criminal cases have been filed against him—for abuse of power—and, because they happened under the rule of a former, pro-Russian, president, they don't count today. The same can be said about Parubiy's family. His sister, Olena, was detained only once by police. She was suspected of taking bribes in her role as tax inspector, but the material evidence in the case—$2,000—mysteriously  disappeared. And everybody in Lviv knows that his cousin, Yaroslav Parubiy, is head of the local organized criminal group that goes by the name "Crazies"—but it's hard for the police to prove he's a criminal.
Andriy Parubiy's job was much more exciting when he was Commandant of Maidan during the last Ukrainian uprising, in charge of overthrowing the corrupt Yanukovich regime.
Today, his time is spent dealing with unruly Rada deputies and all kinds of presidential advisors.
Some of them catch Pokemon inside the Rada while toiling on behalf of regular folks.
Others, like Parliamentarian Vyacheslav Konstantinovsky, watch pornography while working on legislation to reform the not-yet-absolutely-European Ukrainian judicial system.
The people's representative made a lot of noise last July when he sent an X-rated video to fellow deputies inside the Rada. One contact that can be recognized on his cellphone is "Lozhkin, Boris"—current head of President Poroshenko's administration. Another contact goes by the nickname "Cute Pervert."
Konstantinovsky admitted he was simply looking for distractions from "the clown circus" in the Rada. "The real offenders are people who, according to their [tax] declarations, are fed only holy water—but who live like princes, talking for hours and hours about the wellbeing of regular folks," he wrote on his Facebook page.
He admits, though, that where he watched the "smut" was inappropriate. "Bill Clinton sinned in the Oval Office and went down as one of the best U.S. presidents in history—I only surfed the Internet."
Others in the Rada share this philosophy.
In July, Polish newspaper Dziennik broke the story that Deputy of the Ukrainian Supreme Rada, Irina Fryz—coordinator of the Ukrainian group at the NATO summit in Warsaw—was a porn star before a friendship with President Poroshenko launched her political career.
Porno-loving Deputy Konstantinovsky is also multi-millionaire businessman. Two years ago, in a gesture that would be the crux of his victorious election campaign, he sold his Rolls-Royce Phantom and donated the money to the Ukrainian Army fighting in Donbass.
Apart from the Pokemon catchers and porno watchers, the Speaker Parubiy also has to deal with the president's advisors.
Yuriy Biryukov, advisor to Poroshenko and assistant to the Ukrainian Minister of Defense, also made headlines last weekend when he lashed out at the Ukrainian athletes who had such political shortsightedness as to have their picture taken in the company of Russian athletes. To the fury of Biryukov, a Russian athlete captioned the moment on Instagram with "In real life, we are friends."
Infuriated, Biryukov took to Facebook last weekend to shame both teams: "I want to say a lot of dirty things about our valiant athletes. Not all of them, of course—there must have been normal ones [too]. But, fuck, to do huggy-hugs with representatives of Orda?"
Biryukov is not a historian, but his post reflects some academic tectonic shifts. Modern Ukrainian history claims real Russians are Ukrainians, and that many centuries ago Russians stole their traditional ethnonym. This explains the absence of the words 'Ukraine' and 'Ukrainians' in chronicles of the past. It also explains why the first state, organized by the Slavs in the 9th century on the territory of today's Kiev, was called Kievan Rus—and why the first Code of Laws, written in Kiev around the year of 1016 under Yaroslav the Wise, was called "The Russian Truth."
Ukraine was the Rus, Ukrainian historians claim. The recent Ukrainian national holiday—which, since 2008, has been celebrated on July 28—is called "The Day of the Baptism of the Kievan Rus-Ukraine" in accordance with these newly-discovered historical truths.
So, Russians stole the Russian ethnic name of real Russians: Ukrainians. But who are the ethnonym's usurpers, the ethnic group illegally calling itself by the stolen name?
There are two main—and equally valid—answers to this dead-end question. The first: usurpers are of Finno-Ugric origin (all 140 million of them). The second: after centuries of Tatar Yoke, they all are Tatars this way or the other.
This is why Biryukov called the "Russian" athletes "Orda." Orda is historically defined as the sociopolitical and military structure of steppe nomadic cultures, like medieval Tatars and Mongols.
"Do you know what would embolden these Ukrainian athletes?" Biryukov continued. "If the money that was given to these Olympians—not to all of them, but to those who love to take pictures with representatives of the Orda—was instead added to the budget of the Armed Forces of Ukraine. But these are just dreams."
The consensus among his Facebook followers was that it would be good to send these Ukrainian athletes into a war zone—or at least make them pay back the money that was spent by the government to send them to Rio. The Ukrainian athletes' Olympic results did not inspire the sympathy from Biryukov's followers.
"I have no ideashow to drill into the heads of our fellow-citizens that the problem is not with Putin," Biryukov continued to lament. "The problem is that we have hundreds of kilometers of land bordering the enemy state, where some Buryats and—God forgive—Dagestanis, crawl to us for protection from the Russian world. Well, not all of them Buryats, and not all of them Dagestanis (this is a special response to the Dancing Cunt from Orda's Ministry for Foreign Affairs who commented something on your humble servant and [my] comparison of Russians with the insects)."
The peaceful Buryats are natives of Siberia, Dagestanis live in the Caucasus Mountains, and the Dancing Cunt he referred to was the Official Representative of the Russian Ministry for Foreign Affairs, Maria Zakharova. She gained notoriety after a video of her performing a traditional Russian dance appeared on Youtube.
In a previous post, Biryukov admitted he felt nothing but fastidiousness toward Russians, similar to his feelings toward "small and harmful insects… the moment before hitting them with a slipper… Unfortunately, our slipper is not ready yet—but this is in the process."
To his "insects" post, Zalharova—glossing over why such people like Biryukov advise the Ukrainian President—replied that comparing "people to flora and fauna is in no way new."
The Ukrainian president's advisor finished his thought: "Friends, this is not only for Putin's lifetime. This is forever. This Orda is nearby. For the rest of our lives, it will be nearby! Drunk, hungry, envious, disgusting Orda. But we are not afraid of her anymore."
For his part, a tired Andrei Parubiy declared on his Facebook page that he went mushroom hunting. He went into the Carpathian forests, far away from the troubled East Ukraine.
Bugs, worms and—insects. Real ones.