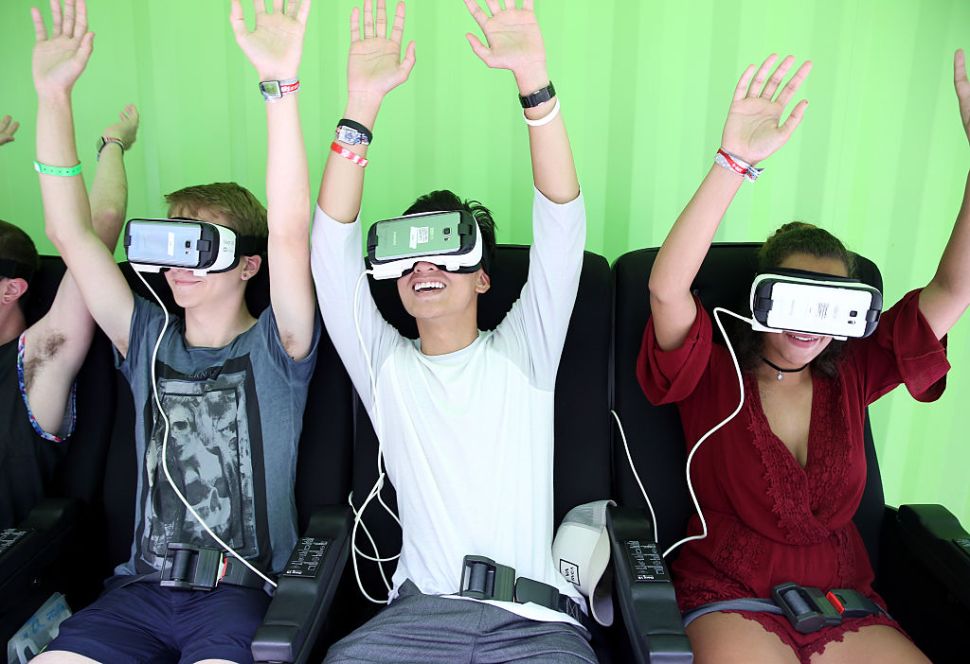 Soon, "page" won't be a very helpful word for describing everything on the web. The word has made a lot of sense so far. Pages are flat, two dimensional things. The web can imitate additional dimensions, but it's been a flat place. Soon, that won't be true. To view many spaces online, viewers will need virtual reality goggles that shut out the real world and let them see in three dimensions.
Browsers will soon be able to render virtual reality that users can explore with any of the consumer devices, such as the HTC Vive, Oculus or Samsung Gear. In fact, early adopters can download developer editions of Chromium and Firefox right now that display the forthcoming WebVR standard (more details). Mozilla engineer Kearwood Gilbert told the Observer in an email that the standard will be available in Firefox's public release when version 51 goes live in January. Through a spokesperson, Google declined to confirm a release date for the WebVR spec in public versions of Chrome.
Interested internet denizens don't need to download an unstable version of their favorite browser to get a preview of VR on the web, though. Sketchfab, the YouTube for virtual reality objects, has made its entire library viewable with today's VR hardware, even the cheap stuff (though we forgot to ask about navigating it with the VR abs machine).
"We've always been for the web," Alban Denoyel told us during a recent visit to the company's Manhattan office. "Whenever you create something, you want to be able to share it on the internet."
Sketchfab began as a way for people to share embeddable 3D models anywhere online. If a designer made an orc for a video game or an architect wanted to show off a 3D version of a building for a contest, these could be uploaded to the Sketchfab website, then shared on blogs and social media. Viewers could turn the objects around, shrink them, expand them and see them from every side.
Now, a web user can put an object into virtual reality mode and see it in true 3D, rather than the flattened version one looks at when spinning a 3D object around on a web page. It is even possible to move around a space in Sketchfab, by teleporting from point to point. It works well in Google Cardboard, which only has one button.
The Observer checked out the site rendered in WebVR. It's as if you are standing in screens in three layers, orbiting around you. You can move through different categories and look for something that interests you, or pick a specific 3D model and go inside of it. Once inside, you can look in all directions, expand the object, shrink it and move to different parts of a scene.
To get a good idea of what the interface looks like, users can download the SketchFab app for iOS or Android now. It's not exactly the same, but it's close.
Sketchfab started supporting animation last summer. Soon, it will support audio.
Creative types that want to start making their own virtual reality web pages can start playing around with A-Frame, from the Mozilla Foundation.