For centuries, water was the bane of watches. Until Rolex created the groundbreaking Oyster case in 1926, watches were not water resistant, so keeping a timepiece dry was imperative. As the watch industry followed Rolex's lead, watches started to safely go onto and into the water.
Watches and Water
Surprisingly, modern watchmaking really started in the 1700s, when the king of England offered a prize to anyone who could make navigation on the high seas possible. This spurred a period of development for watchmaking that culminated in John Harrison's winning marine chronometer and the principles presented laid the groundwork for modern horology.
"The marine chronometer is the basis of modern timekeeping—everything we know really came out of this technology," says Alex Hofberg, owner of Watchworks from Portland, Ore., who specializes in vintage marine chronometers. "The technology was developed because, without proper knowledge of navigation, you are truly lost at sea. It came down to dominance of the world, oceans and safe navigation to develop an oceangoing and truly accurate timekeeper. This is where it all began."
Rolex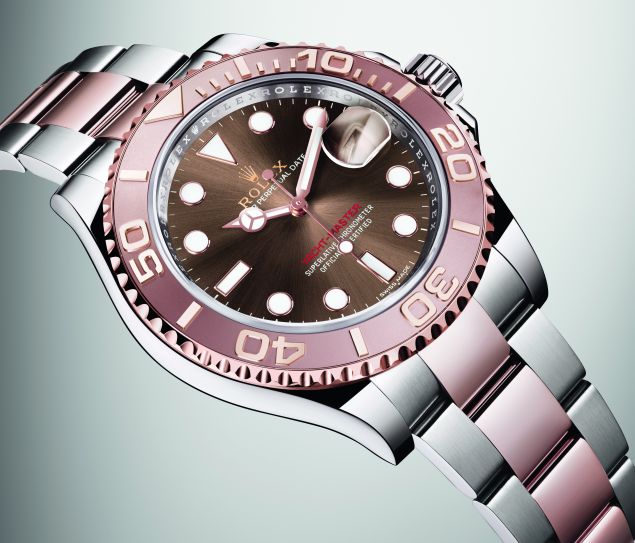 The big daddy for Rolex is the Deepsea (water resistant up to 12,800 feet), but the new Oyster Perpetual Yacht-Master 40, at 40mm, is more wearable and comfortable for general use. Water resistant up to 100 meters, this Everose Rolesor (a combination of 904L steel and 18 ct Everose gold) with a chocolate dial timepiece is perfect for just about any situation. On top of this, the watch is a COSC-certified chronometer but also undergoes Rolex's own Superlative Chronometer Certification, which is twice as stringent as COSC and tests the cased watch.
Ulysse Nardin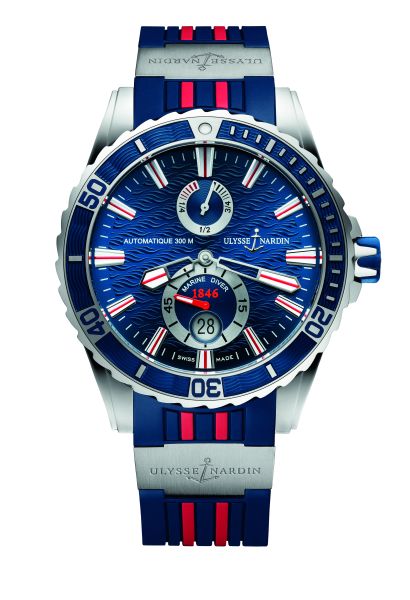 Ulysse Nardin started water exploration with highly regarded marine chronometers. The brand has re-emphasized its connection with the sea and one of its most successful collections is the Marine Diver line, which is water resistant to 300 meters. Its attractive nautical-themed design is perfect for summer and beyond, and it is available with a blue or black dial.
Panerai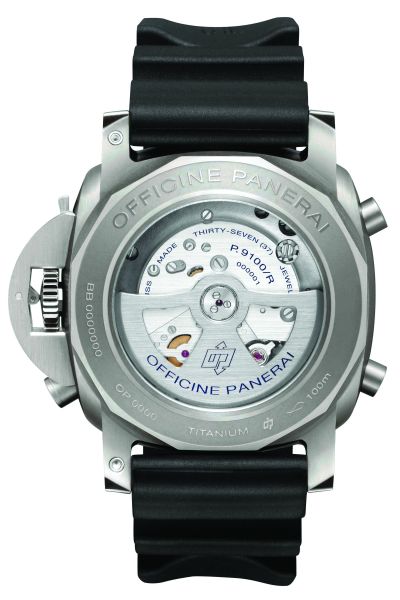 Officine Panerai is a supporter of classic yacht racing and to underscore this relationship, the brand makes a special yachting watch that features a countdown timer, essential to the start of races, as well as a flyback chronograph—the Luminor 1950 Regatta 3 Days Chrono Flyback Automatic Titanio (PAM 526). The orange push button at four o'clock sets the orange chronograph minute hand back one minute at a time. When you activate the chronograph, it will count down to the start of the race, then it will begin counting up. This 47mm brushed titanium case has the distinctive Luminor crown protector and is water resistant to 100 meters.
Breguet
Breguet also famously made very reliable marine chronometers, so the brand's link to the sea is strong. In 2004, Breguet launched a new interpretation of the Marine Collection, the Marine Royale, inspired by a design that Abraham-Louis Breguet himself created for the French Navy after his appointment as horologist. The latest incarnation is the Marine Royale alarm watch, water resistant up to 300 meters. Water is an excellent conductor of sound, so the alarm works incredibly well underwater, loud enough to remind you to surface before your air supply is depleted.
And Now for Something Completely Different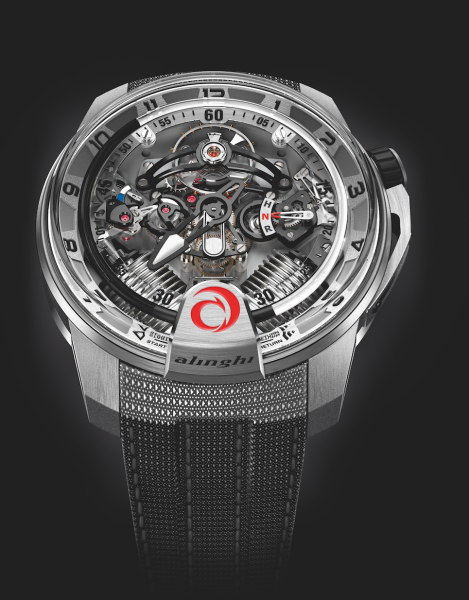 For centuries, watchmakers have been trying to keep water out of their timepieces, and now HYT has introduced liquid inside the watch, displaying the time. What in the world is going on?
Check out HYT's newest timepiece, the H2 Alinghi, which displays the time using liquid forced through a glass capillary by bellows controlled by the mechanical movement. Incredible. This timepiece will be aboard the Alinghi when it competes for the America's Cup. Limited to 25 pieces for the world.