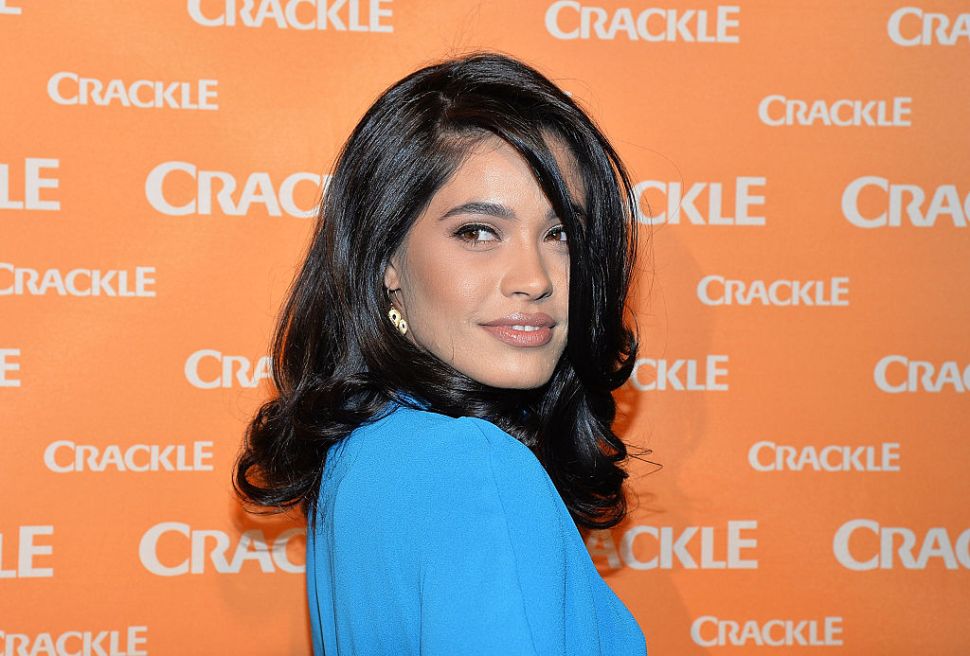 This is going to get a little wonky at the outset but stick with me. Whenever I watch a TV show or movie that's grounded in something of a technical topic (the stock market, computers, science) I look for a certain kind of scene early on. That scene tells me whether the show respects its audience enough to treat its subject seriously. I call it technical signposting.
I first remember noticing it in some indie film I saw around 2000. It took place at a high school. One of the key characters taught math. We know because in her first appearance she says something about the quadratic equation. I don't remember the film. I don't remember the line, but it was a naked attempt to use jargon to establish a bit of credibility without thinking through a genuine scene in which such a subject might come up. That's too hard, right? Just say some math words and hope audiences read it in much the same way as they do the set.

So I had laser vision for the technical signposting scene when I watched the screeners of the first few episodes of StartUp, a show on Sony's Crackle network (debuting September 6), about a Stanford graduate in Florida running a cryptocurrency startup called Gencoin.
https://youtu.be/rVd1JA8RBYk
"When we look at a lot of cryptocurrency environments—and so much of it is negative based—people don't understand anything beyond the headline aspect it," Brian Stoeckert, a partner at Stratis Advisory, which advises fintech firms, and consultant to the show, told the Observer in a phone call. "I think this will help people understand how digital payments and digital money will have an impact."
To do that, though, the show has to bear some resemblance to the real world. That's why I looked for that crucial scene, to see how seriously the show's writers took its subject matter.
I had to wait through two different sex scenes, separately making our initial introduction to Martin Freeman's Phil Rask and Otmara Marrero's Izzy, (of four total sex scenes in the premiere) until reaching the indicative piece of dialogue.
Inside Valencia, the banking-consulting-venture firm that employs Adam Brody's Nick Talman, the first person we hear speak is his boss, who delivers this line:
"There's understandably lots of confusion from clients about which way to go. And unfortunately there's no clear answer, because of the uncertainty about the liquidity of the dollar."
The actor charged with delivering this line does her best to speak with authority words that don't appear to mean anything to her. To be fair: they shouldn't.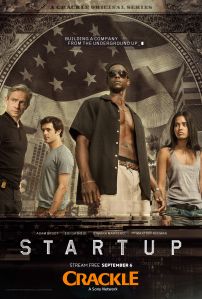 This scene appears in the "rough cut" we were sent and the team might choose to later delete it before release. Should they do so, we'll suspect a college freshman interning at the studio for the summer saw it following a semester of Econ 102 and timidly raised his hand to say that "liquidity" refers to assets that can be readily turned into cash. So you really can't get more "liquid" than the dollar, the global reserve currency and basically the universal medium of exchange.
I know this sounds pedantic, but look: if a show wants to set a scene in the financial world and can't be bothered to come up with one sentence someone in finance might actually say, then its subject matter is window dressing.
Are you about to watch a show where four sexy characters do sexy and dangerous things that one might see in basically any other crime drama ever, with a bit of cryptocurrency veneer slapped over it to make it current? Or are you about to watch a show that took its subject matter seriously enough such that the actual events containing said sexy characters doing sexy and dangerous things might leave you with a better understanding of the world in 2016?
Both of these points relate to two topics that are near and dear to the heart of the Observer newsroom these days: bitcoin and the USA Network's hacker show Mr. Robot.
We love Mr. Robot because it's great television that respects its viewers enough to show how hacking really works. Not only does Mr. Robot appear not to be worried about whether its viewers will understand its technical minutiae, creator Sam Esmail bet that accurate hacks will be what interests viewers. So much so, that the first season basically used a "crazy hack of the week" structure.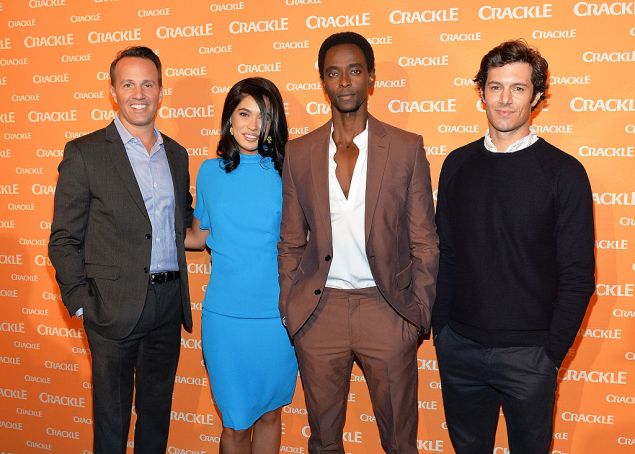 Whereas on Startup, Stoeckert said, "There's an effort to make it as relevant as possible without making it overly complicated."
To say the least about the most. The bitcoin community will eviscerate this show, just as comic book fans eviscerated 1989's The Punisher, 1990's Captain America and 1997's Batman & Robin. Media can do well based on niche topics, but they do best when their creators respect it. 20th Century Fox finally figured this out when it made X-Men in 2000, setting off a string of superhero movies that have made billions of dollars and tons of happy fans.
Cryptocurrency has been so dumbed down in StartUp that it doesn't have any resemblance to bitcoin, ethereum, litecoin or any other internet money of any kind. In fact, when bitcoin first comes up, the startup founder, Izzy Morales calls it "a cute idea," saying the fact it's open-source leaves it vulnerable to third party manipulation.
See her say it:
https://youtu.be/aD45ONH_Ybw
That's funny, because security researchers I've met always say that open source stuff is the most secure, because the community around such software always makes sure that all the screws get tightened. In fact, which is more open to outsider manipulation: one entrepreneur perpetually low on cash (Morales) or thousands of people whose investments only remain good if their shared system stays honest?
I only managed to watch through the first three episodes. Up to that point, it appears that all of GenCoin is run out of Morales' garage, which makes it sound more like 1996's E-Gold than modern day crypto tracked on a decentralized ledger. That said, Stoeckert hinted there may be more to Morales's system than we can see early on.
One aspect of Startup I do like: it's set in Miami. It's nice to see Hollywood recognize that you really can run a tech company outside Silicon Valley. To name one example, Red Hat, the enterprise software megalith, operates out of North Carolina. The setting also gives the show an easy way for GenCoin partners to get mixed up in crime and the worlds of international finance, which, as Stoeckert explained, is what built Miami.
"When you look at that aspect of it, Miami has a long standing issue with criminal activity and money laundering," Stoeckert said of StartUp. "I don't think it would fit very well in the Valley."
Which just makes it more disappointing that the show didn't try to ground the characters doing sexy and dangerous things in a milieu that at least had key features in common with real world cryptocurrency.
Meanwhile, Mr. Robot, which is fundamentally grounded in real world of hacking, cybercrime and corporate crime, posted ratings gains while up against the Summer Olympics and got renewed for a third season.
I was looking forward to StartUp as a series that might grapple with the real facts of cryptocurrency, which is a great new vector for criminal financing, a way to lower the cost of financial transactions for people in the developing world and a means to evade persistent surveillance by corporate America.
What I got were gunshots and sex scenes punctuated by buzzwords.