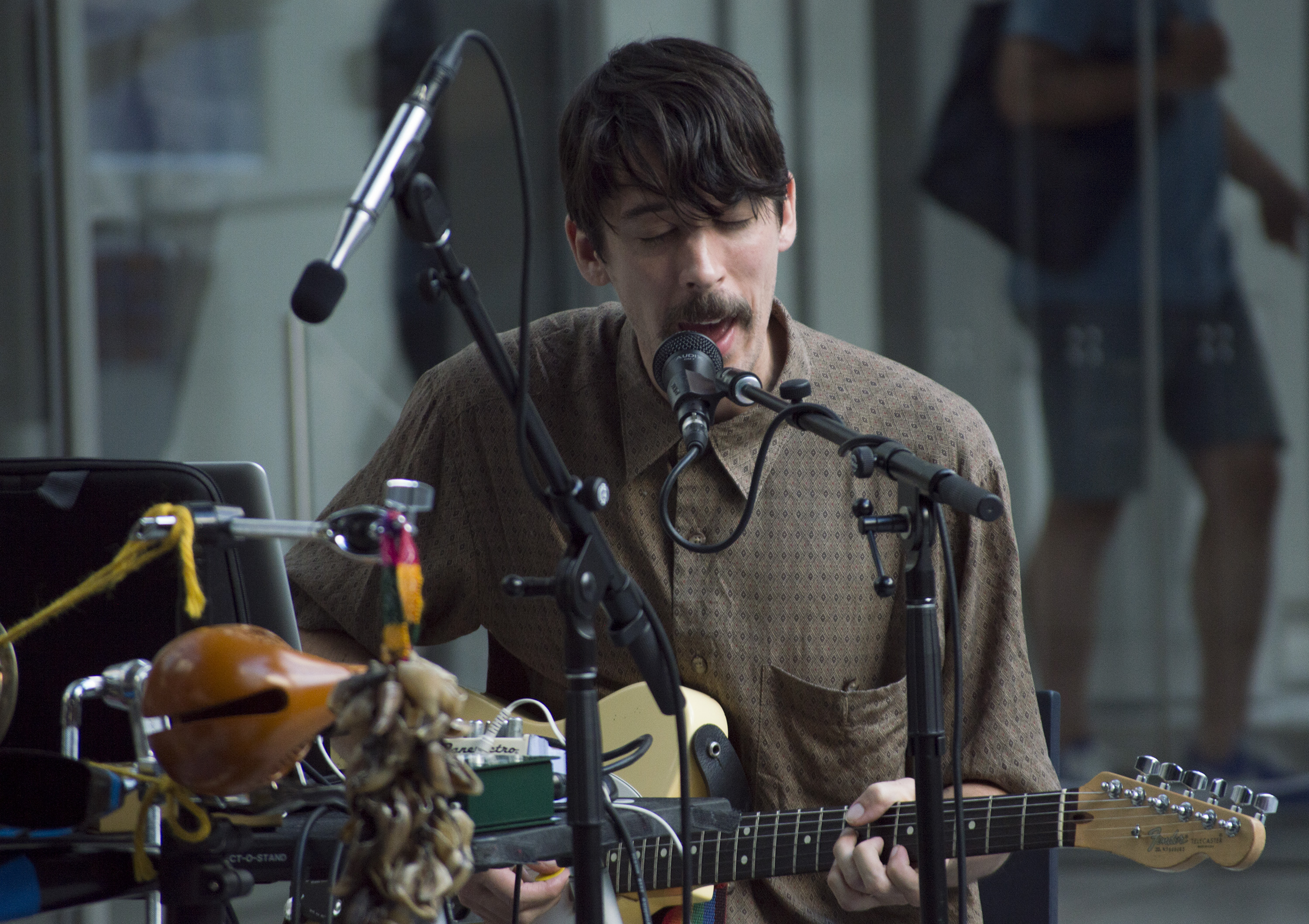 Being born and raised in Brooklyn, I was always struck by the city's graffiti. A lot of the local work I walked by as a child became forgotten, brown painted walls in my adult life. And there was one artist in Bensonhurst who was known for spray painted quotes rather than elaborate images. Mostly they were uplifting anonymous sayings supposed to help you get through a rough day, and relevant to me still.
"Art is significance, not appearance," painted in the form of noodles floating in the childhood staple alphabet soup. It seemed too simple and obvious, and maybe even a pretentious work at the time, but the older I got and the more I became involved with writing and music, it became clear that art fell too hard on appearance. Too often a painting priced at millions of dollars was purchased because of its monetary value, or a vapid but popular radio song that captured millions of ears for some catchy beat alone. Aesthetics are an important part in what we take pleasure in, but it's the art shaking up our cultural psyche that survives painted walls.
Bruce Conner was one of these daring creators, a postwar American artist who built a 50-year-long career—right up until his death in 2008—through multimedia hybrids ranging from performances, drawings, photographs and most notably his pioneering avant-garde films of quick-cut editing. Relentlessly touching upon themes of nuclear war and the country's consumer culture, Conner was never shy of deconstructing the packaged American dream and exposing the wounds that still bled behind the bandaging facade portrayed by the media.
For the first time in 16 years, a large collection of Conner's work is on display at the Museum of Modern Art's exhibit BRUCE CONNER: IT'S ALL TRUE, along with an accompanying Summer Thursdays music series.
This week's performer, Sun Araw, embodied Conner's unconventional sentiments completely through his spiritually-inspired music. The innovative psych rock project of keyboardist and guitarist Cameron Stallones, accompanied by percussionist Jon Leland on stage, performed in MoMA's outside Sculpture Garden to a sizable crowd across different ages.
[youtube https://www.youtube.com/watch?v=wa3qqfgp1Ns&w=420&h=315]
Stallones began his career as one of the founding members of rock collective Magic Lantern, and continues collaborative efforts throughout his solo project as Sun Araw. Over the course of eight albums, one theme Sun Araw continuously embraced was the concept of mantra, repetition or chanting that encourages meditative concentration. As I prepared myself for the outdoor concert, I expected the crowd to be a quiet and still as we all tried to digest the music, but to my surprise it was the opposite.
As Stallones floated through ambient notes and gentle synths, a lot of attendees were lost in conversations, and mostly, there was always someone taking photos of the performance. I'm no stranger to attending concerts filled with iPhone blocking "photographers" trying to get a 10 second video for their Snapchat story, but the constant photographs and chatter actually became a distraction, and walking through the back of the garden the conversations were much louder than the music.
It was mostly an irritation for me because I thought of how disrespected Leland and Stallones must feel with so little attention on them. But then I realized that all the phone distractions and side conversations are part of our current culture's mantra—they're all things we're attached to; human connection, media and technology.
While Bruce Conner was experimental, he was never outlandish or ostentatious to the point of elitist exclusion. His work was something that could reach everyone, no matter the person's class or background, and that unfortunately can't always be said about art – especially with music's multiple classes of scenesters.
But Sun Araw's music creates a discontinuous experience, and that doesn't necessarily include a hushed experience of meditating calmly in the corner. It means things happen unexpectedly, and whatever outside noise disrupts our concentration is a test that helps strengthen our patience. It also means that this experience, too, becomes inclusive for everyone, whether they're observing from a far or are part of a societal indulgence.
I began to relax in my seat for the last track, "Seven Lampstands",off Sun Araw's 2014 album Belomancie. The spacey song transformed ascended in volume to Leland's speeding percussion, carrying across the garden and silencing the crowd.
As Conner captured American chaos through flashing film, Sun Araw set a soundtrack for everyday life, a fight between voyeurism and self-awareness. Our cultural psyche was on display at Sun Araw's show, paradoxically defied and embraced all at once.
MoMa Summer Thursdays continues next week with the final performance of the season, Daedalus, on Thursday, August 25.