It just became a tad less expensive to scoop up writer Ta-Nehisi Coates' discarded Brooklyn brownstone.
The acclaimed writer paid $2.1 million for the five-bedroom, two-bathroom townhouse at 207 Lincoln Road in April, using a limited liability company named Ellen And William Craft Excursions LLC for privacy measures.
Unfortunately for Coates, property records still indicated he was the buyer (he signed the deed), and a number of outlets reported such. Coates responded with a piece in The Atlantic, where he is a national correspondent, in which he wrote that after stories in The New York Post and others disclosed he was the buyer and included the address, he was no longer comfortable moving there.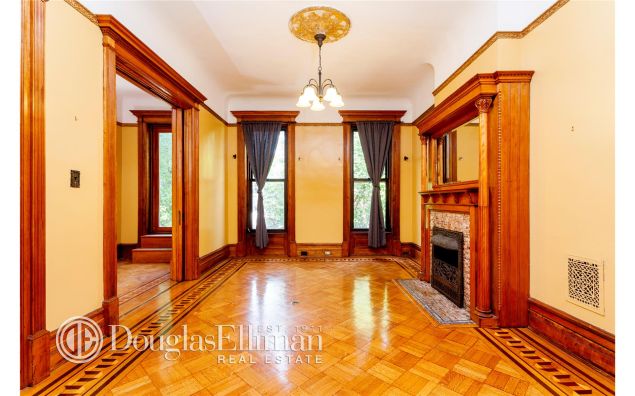 "Within a day of seeing these articles, my wife and I knew that we could never live in Prospect-Lefferts Garden, that we could never go back home," he wrote. "If anything happened to either of us, if anything happened to our son, we'd never forgive ourselves."
"You can't really be a black writer in this country, take certain positions, and not think about your personal safety," he writes in the article. "That's just the history."
Coates, a recipient of the 2015 MacArthur Fellows Program (the MacArthur "Genius Grant"),  followed through, promptly re-listing the landmarked home with Douglas Elliman broker Pablo Cuevas, with a $2.395 million price tag—nearly $300,000 more than he paid for the place just over a month prior, though from what we can tell, it doesn't appear anything was done in terms of home improvements in that short time.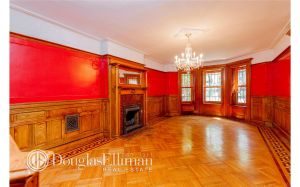 Perhaps understandably, it seems prospective buyers weren't exactly jumping at the chance to bag the three-story townhouse right away. Even if Brooklyn's real estate market is booming, few things warrant such a quick price increase—not even the ornate banisters, four decorative mantles, nor original inlaid hardwood floors the home boasts.
Coates appeared to catch onto this, and slashed the price accordingly…to $2.29 million, in July. Yup, still $200,000 more than he paid for the place in April.
Now, the price has been lowered again, though by just a sliver this time—it's down to $2.25 million. It's not quite the haul Coates was hoping to make in the original sale, but hey, it's still a little more than what he paid.
Not to say that the home, which has a living room and study, as well as a formal dining room, isn't nice—in fact, it's quite beautiful, with ceiling moldings and no less than five sets of pocket doors, as well as an eat-in kitchen with floor-to-ceiling windowed doors and stainless steel appliances, as well as a wet bar and custom benches.
Perhaps all of these charming details will negate any worries prospective buyers may have developed after reading Coates' article in The Atlantic. If not, maybe noting the number of prominent names residing in townhouses with no issues will help to calm them. Or, they can invest in a security system.