While tennis legend Andre Agassi was busy having breakfast yesterday morning, 150 of his doppelgängers were roaming the streets of New York. Later, they caused a scene by emerging throughout the grandstands at The U.S. Open's evening session, in the latest guerrilla marketing attempt devised by Lavazza Coffee. The lookalikes were dressed in the spirit of Mr. Agassi's '90s heyday, complete with a long blond mullet and barely-there athletic shorts, which Agassi admits he doesn't have fond memories of. "Some of this is a bit of a surprise to me," Agassi said taking a sip of espresso.
"Let me put it this way, if I saw a picture of me looking like that from 20-plus years ago, I would probably burn it. I'm not sure how I'm going to feel seeing real people bringing that look back to life tonight. In some ways I'm fond of that moment, in the context of the total history, but it does make you, kind of…tense up a bit." In stark contrast to his on-court style, Agassi was dressed in modest black t-shirt and opted for an entirely shaved head.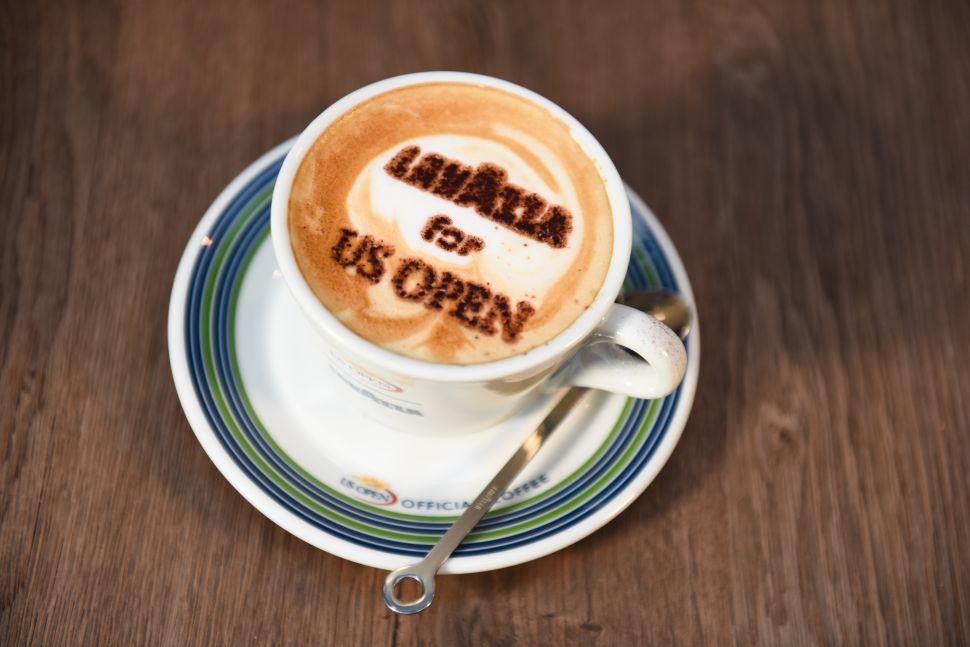 The Agassi clones are just one small piece of the tennis star's partnership with the powerhouse coffee brand. He is also the latest face to be used in the company's ad campaign, which also launched yesterday. It includes a TV spot of Agassi sipping an espresso in a quaint Italian piazza and recalling his most epic moments in tennis history.
"I'll tell you, it's one of the sweetest little towns I've ever been to," Agassi, a native of Las Vegas, said of his time filming the commercial overseas. "It's funny, being a tennis player, we travel the world and we see nothing. We see the airport, hotels, and tennis courts, but I stayed in Rome and we drove out to this little town about 25 miles from the city called Sutri. I'm talking about streets so narrow and cobblestones so old that you have to reverse your car hundreds of meters to let another car pass you. It was such a quaint little area, and very memorable."