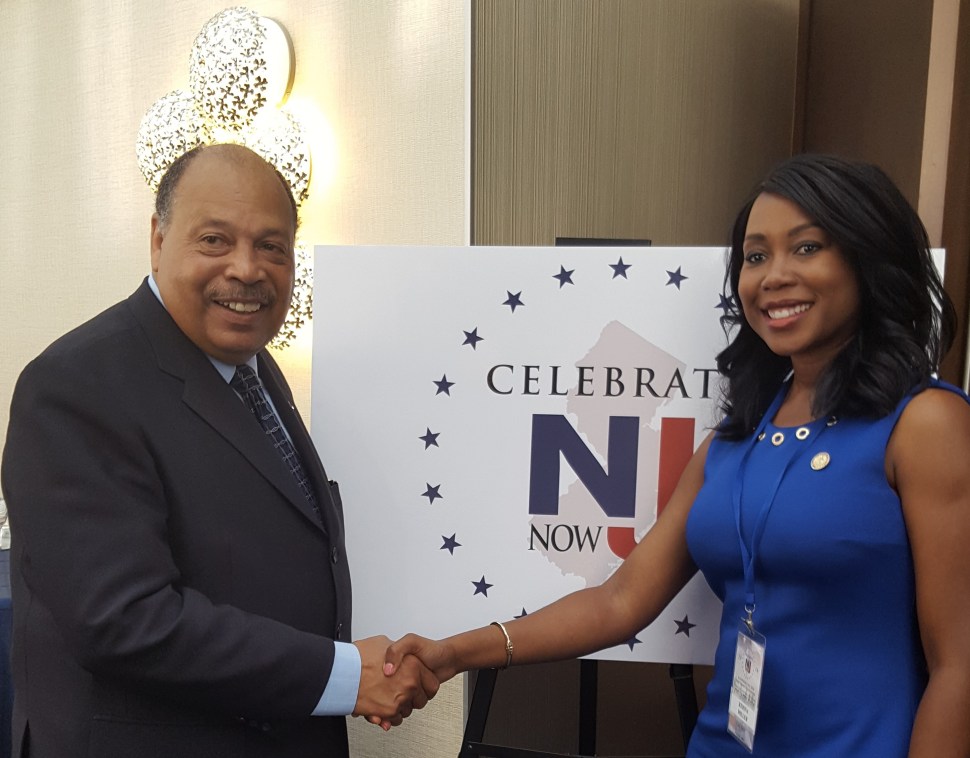 Back from the Democratic National Convention (DNC), I'm reflecting on the events of the week and comparing them to the events of the Republican National Convention (RNC) one week prior; and the differences between the two campaigns are stark.
The RNC was The Donald Trump Show, an "I alone can fix it" convention that was not inclusive of the diverse communities that shape our great nation.  I know the Republican Party well enough to know that this RNC was not representative of the party of Lincoln. Trump has repeatedly scorned the best traditions of the GOP. His persistent irresponsible and hateful statements about women, immigrants, the disabled, veterans, Muslims, and Gold Star parents, and his seeming lack of knowledge of world relations offer no assurance that he can successfully fulfill the role of Commander in Chief.
This election is about the future of our democratic republic and national security; plain and square.
At the DNC I witnessed the United States of America in celebration of the vitality and hope that still lie within our borders in spite of the many perils that we face.  The diversity of age, religion, race, issues, and political perspectives provided the truest representation of who we are as Americans that I've ever seen at any convention.  "Stronger Together" is not just a quick campaign slogan.  It is a fact. Together we have gotten through the most difficult challenges that we've faced as a nation. It is by safeguarding this fundamental value that we overcome social and economic injustices and defeat those who threaten us from the outside.
On the issue of national security, Hillary Clinton has experience, a pragmatic knowledge of international affairs, and the temperament and mental stability to handle real world crisis. Her service as a former U.S. Senator and former Secretary of State far better prepares her for the role of Commander in Chief than her volatile, inexperienced, reality TV show host rival.
Each national election gives us a chance to change or fine-tune the trajectory of our nation, however, this election is more critical than most.  Previous presidential races have been Republican vs. Democrat.  Some say this time it's the outsider vs. the establishment. I understand the very real frustrations that voters have with our government. Those who yearn for an outsider to step in and overturn the status quo have legitimate grievances. And sometimes challenging the status quo is good, but in this instance the question that must be asked is "At what cost?"   Will we trade our democracy for an autocracy?  Inclusion for hatred? Experience for petulance? Stability for insecurity? Let's put aside the political banter and decide today to vote for the candidate who best represents our core American values.
Keiona R. Miller is a councilwoman in North Plainfield.