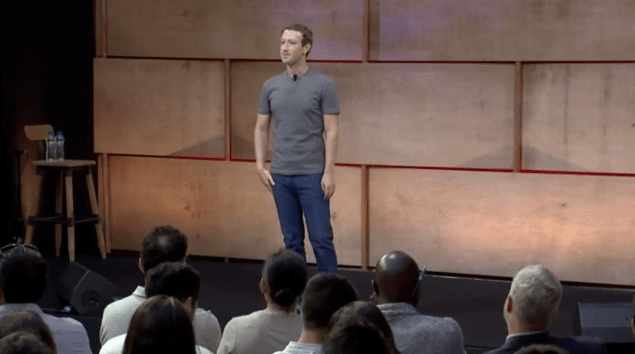 This morning in Rome, Facebook founder Mark Zuckerberg hosted a townhall where he took questions from the audience and commenters on the event's Facebook Live feed. In the video—which has been viewed by more than 2.5 million people so far—we see him answer questions about education, internet access and success in general.
We got a look into what he believes is the recipe for success when one Facebook Live viewer asked, "What are the three top personal qualities to reach the top, in your opinion?"
Here's what he said:
1. Focusing on a problem, not being an entrprenuer
"If you want to build something great, you need to focus on the change you want to make in the world," he said. "That to me is number one."
He went on to explain that he sees too many entrepreneurs deciding they want to start a company before knowing what it is they want to build.
"That seems backwards to me," Zuckerberg said.
2. Being Team-focused
"The second is that no one does it alone. You need to build the best team that you can," he said.
The founder and the individual is a myth, Zuckerberg explained. He believes Facebook works because he's built a team of people who complement him by adding the skills he doesn't have.
"They talk about me and Facebook, and it drives me a little crazy because I think this is a big team effort," he said. "We have a lot of people working on Facebook now—thousands—and even at the beginning there were a bunch of people working on it. And when you look at most big things that get done in the world, they're not done by one person."
3. Persistence
"Nothing ever goes how you want it to. People talk about overnight success, and that's not the way it works," Zuckerberg said.
A lot of people give up throughout different trials and tribulations, but he says the biggest things that have be done in the world were accomplished by people who believe in a mission and just don't give up.