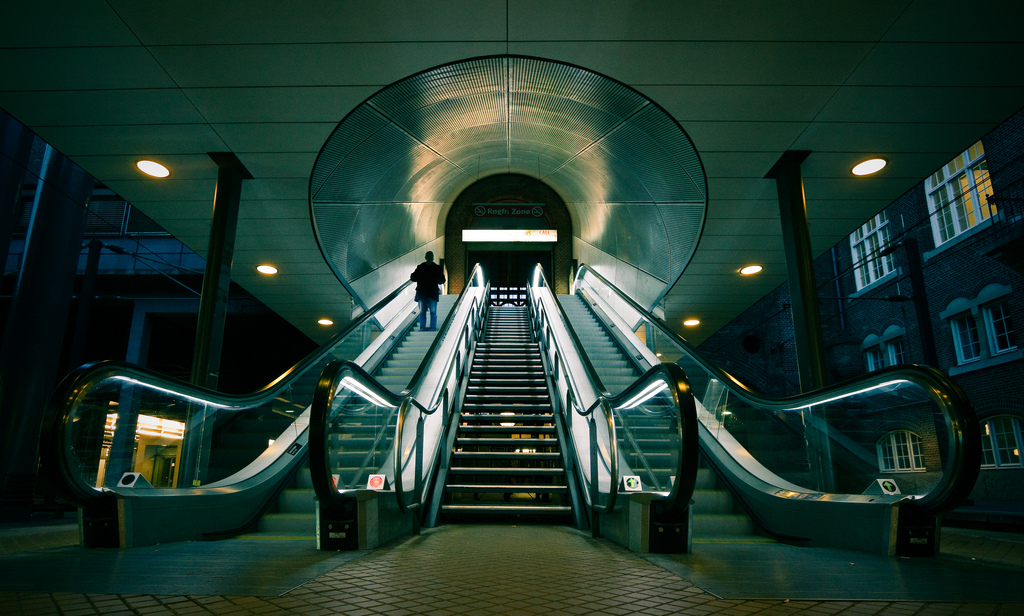 From self-driving cars to intuitive automatic vacuum cleaners to self-propelled lawn mowers that know the difference between overgrown grass and carefully maintained flower gardens, tasks that once took up so much of your time will soon become the responsibilities of intelligent tools.
Not only will your home life change, but also the businesses that provide services soon are to be replaced (or drastically altered) by artificial intelligence. Landscaping, industrial cleaning, marketing and everything in between will soon have to find a way to coexist with the newest wave of technology.
Until these machines become reality, however, AI is limited to its ability to corral and interrupt massive swatches of data. But while it's not fetching your slippers and morning coffee yet, with over half of enterprise IT organizations experimenting with AI, it has already started changing what businesses can do.
AI and Data Management
While it's a seemingly small part of business, analyzing data is becoming increasingly difficult and, in many cases, impossible for businesses and humans to do accurately and quickly. Data analysis duties currently fall to quantitative analysts and mathematicians, but machines will soon replace the arduous model-building process these professionals must undertake.
The first generation of AI machines can learn and adapt to the processing of quantitative data. At the moment, a good analyst can create models at a rate of one or two per week.
But the advent of AI will bring machines that can create thousands of models every week and make decisions regarding that data in milliseconds. This will not just be a way to work more efficiently—it will dramatically alter our relationships with data and what we can accomplish. It will also alter the relationship between businesses and technology, reduce the burden on skilled labor and ease the decision-making processes of management.

DataXu, Xcase, Google Cloud Platform, Modern Analytics, ForecastThis and now DataRPM are all making use of AI to create large data models. DataRPM has even secured over $5 million in funding due to its automated data-modeling process.
The clickstream data that once seemed overwhelming is as easy as a children's book to intelligent machines, which can interpret the information coming in and adjust ad placements depending on the data received.
And in a different capacity, almost all large vendors invariably use AI to streamline business processes within its global command centers. For example, integrating AI with process management allows Dell's system to route calls to different technicians on the basis of the complexity of the issue and the skills of the specific technician.

It can also issue alerts as needed, using an events-processing engine to notice trends in calls and respond accordingly.
As impressive as these abilities seem compared to the technology available just 10 years ago, experts understand that these uses of AI are only a taste of what the future holds.
Developing the Core Business Model
The advent of AI will alter the relationship between businesses and technology, reduce the burden on skilled labor and ease the decision-making processes of management.
Our traditional IT methods, which solve specific, precise, and often repetitive problems, reduce the business-technology relationship to one of user and tool. AI's strong reasoning and contextualization capabilities allow businesses to be more proactive about their solutions and projections.
While the traditional model forces humans to define every rule machines must follow, AI derives its own rules from the data provided to it. This lets businesses spend less time asking questions and more time acting on the answers.
The less time skilled workers have to spend modifying their tools and ensuring their conclusions are correct, the more time they can spend working on proactive solutions for their businesses. AI will not replace these workers—AI systems will only make the most skilled workers that much more valuable to their companies.
Finally, self-healing and adaptable AI programs will revolutionize the role of management. Like skilled laborers, management will suddenly find itself free to stop worrying about the logistics of data and start thinking about ways to leverage this newfound freedom to explore avenues that would have once been impossible because of time constraints or insufficient information.
No need to stress over small decisions, either. When a question has a definitively right or wrong answer, AI will be there to provide not only the information but also the solution.
These coming changes indicate business in the technological world is about to shift. Less reliance on human decisions, fewer forecasting errors and less necessity for subjective management calls will result in a massively improved ability to predict and respond to customer and client needs.
These developments are coming along well, providing substantial value addition to businesses on deployment. However, this is only the beginning.
Investing in the Future of AI
Businesses that want to invest in AI must understand not only its massive potential for data management but also the human capital required.
Google purchased DeepMind Technologies, an AI research firm with a $400 million price tag. It purchased more than the firm's technologies, though—according to Peter Norvig, director of research, Google employs at least 5 percent of the world's experts in machine learning and is looking to grow even further.
Business leaders who want to jump into the world of AI must understand, like Norvig does, that the people developing AI technology today are as valuable as the technology itself, given the potential for change and the rapidity with which that change is approaching.
Regardless of whether today's businesses are ready, AI will be here soon, and it will transform everything. The future of AI is affordable, reliable and industrial-grade, and just like electricity turned formerly inert objects active over the past century, AI will render formerly unintelligent objects cognizant.
Startups and major businesses will soon be clamoring to combine their processes with the power of AI. In the next decade, the question for many businesses will no longer be, What can we do? Rather, AI will allow them to wonder, What can't we do?
K.R. Sanjiv is the chief technology officer for Wipro, a global information technology, consulting, and outsourcing company. Sanjiv has more than 25 years of enterprise IT experience, including consulting, application development, and technology development spanning multiple industry segments and diverse technology areas. Sanjiv holds a bachelor's degree from the Birla Institute of Technology and Science Pilani.