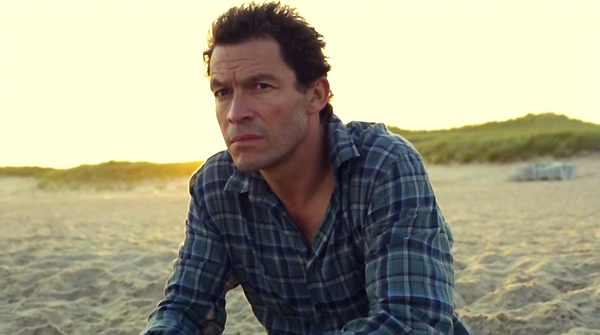 Noah Solloway, the masculine half of the titular tryst in Showtime's The Affair, is many different things depending on who you ask. He's TV's Greatest Villain, if you ask Vulture. He's an intense, occasionally hilarious doofus, if you ask me. He also may be the Joker in disguise, if you ask me a second time.
But the one trait we can't confirm with absolute certainty is whether Noah Solloway–two time novelist, literary dynamo, pillar of masculinity, etc etc–is actually a talented writer. We posed that question to The Affair creator Sarah Treem, as part of a larger interview that will run closer to season 3's November premiere date.
"Oh, you mean THE Noah Solloway? I think Noah has the potential to be a great writer," Treem said, sitting in the lobby bar of the Beverly Hilton hotel. "I'm not sure he's reached it yet. But I think he's got it in him.
"I think in a lot of ways," she continued, "Noah is writing to be known. He's writing basically for the sake of having that reputation, of being known as a writer. But I think some people that are heavily invested in the identity of a writer are incredible writers. You go back to the F. Scott Fitzgeralds and the Ernest Hemingways, they all cared very deeply about being seen as a writer."
Well, there you have it. Noah Solloway is basically F. Scott Fitzgerald mixed with Ernest Hemingway. Suck it, Bruce Butler.