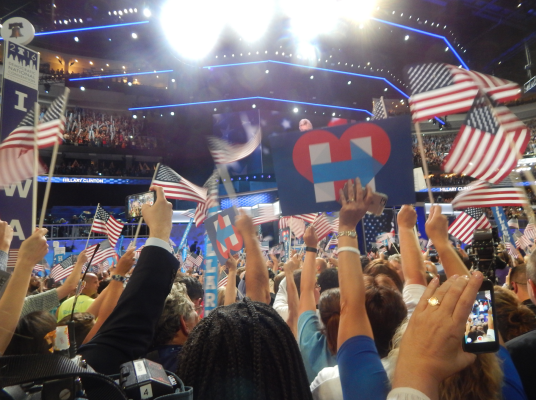 The Democratic National Convention in Philadelphia may be over, but the issues that defined the build-up to Hillary Clinton's acceptance speech will continue to define the stakes for Democratic voters as Clinton goes up against Donald Trump in November. The fraught reconciliation between Clinton and Sanders supporters following leaked DNC emails on the eve of the convention be put to the test as Clinton's camp tacks left to bring progressives into the fold, and Trump will keep hammering away at Clinton with accusations of dishonesty.
For the New Jersey delegation, the convention was a proving ground of sorts for Democrats aiming at their own bids to be Governor Chris Christie's successor when his term ends in 2018. All of the major contenders were there including Senate President Steve Sweeney (D-3), Jersey City Mayor Steve Fulop, former U.S. Ambassador to Germany Phil Murphy, State Senator Ray Lesniak (D-20) and Assemblyman John Wisniewski (D-19). Sweeney's opening reception aboard the Battleship New Jersey drew a large crowd, as did delegate breakfasts where Murphy and Fulop spoke.
Here are the sights from the convention that laid it all out before the final 100-day stretch.