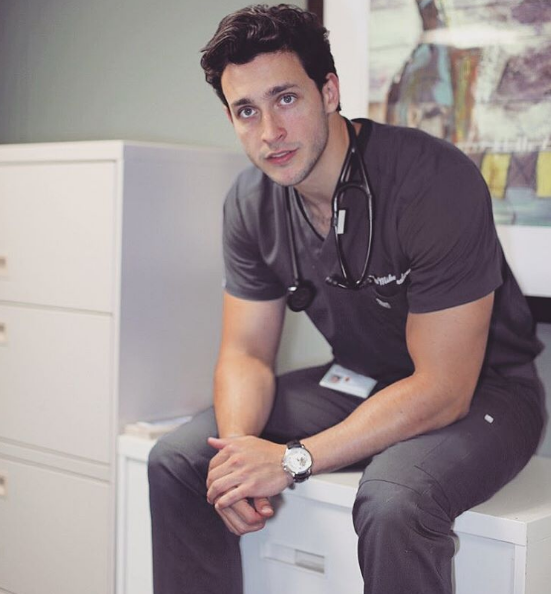 Instagram's most eligible doctor is back, and this time he's giving free breast exams in the park, as seen in a new video with more than 200,000 views. If anyone else who was Instagram famous attempted this feat (like say, Justin Bieber or one of those eternally youthful Vine stars with a million-plus followers) it would be unbearably creepy. But when Doctor Mike announces that he'll be providing clinical care in a public space, it's not worthy of alerting the authorities.
The third year resident's latest stunt is to raise awareness for the Susan G. Komen Greater NYC Race for the Cure on September 10. "Breast cancer screening is an incredibly important part of what I do as a family physician. Regular breast screening allows us to decrease deaths related to breast cancer by 25 percent. That's one in four women's lives that could be saved by simply coming in for a preventative visit with their Family Medicine physician," Doctor Mike told the Observer by email.
If, for some reason, you're not interested in joining Doctor Mike for a walk in the park, you can go on a run with him instead by signing up online. He's already raised more than $3,000. And at the race he'll be providing T-shirts and photo opportunities.
"Being a doctor that has always thought outside of the box for patient education and disease awareness, I knew a great way to get people involved would be through a social and fun event. A 5k walk/run on a beautiful summer day in Central Park brings people together and actually encourages the healthy habit of exercise," Doctor Mike said. But if you're not in the city this September, simply donate and then binge-watch Grey's Anatomy episodes from the McDreamy era for your daily dose of hot doctor. Or, simply wait until he auctions off a date again . . .