Head to the Lower East Side this month for the sandwich, ice cream and bagel collaboration you never knew you wanted (or needed). Kossar's Bagels & Bialys, an LES institution for the last 80 years, has teamed up with Manhattan's favorite Instagram-friendly hot spots and th partnership begins this week, with innovative Instagram ice cream aficionados Ice and Vice, and then expands to include Ivan Ramen and a creation by Justin Warner, a Brooklyn born Food Network star. Luckily, there's no need to feel guilty about trying some seriously strange sandwiches, since 100 percent of the proceeds go towards Edible Schoolyard, which works with public schools to improve children's eating habits (even if your own eating habits are suffering at the same time).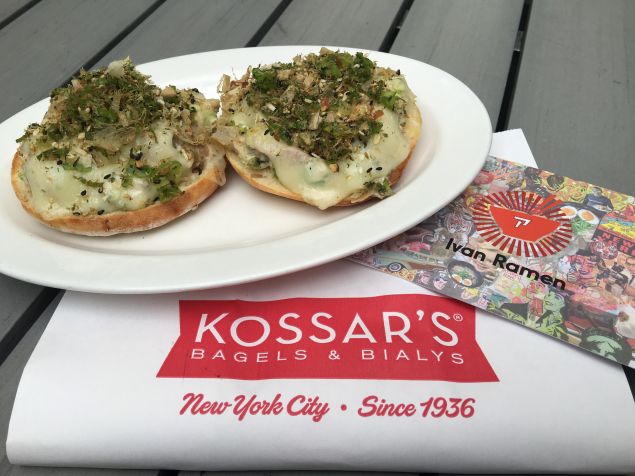 First up is Ice and Vice's epic creation, the Everything Black. It's a makeover of the classic black and white cookie, made with their extremely popular Basic B ice cream, a flavor featuring Mexican vanilla and black lava sea salt. The ice cream is stuffed between two black and white cookies coated in everything seasoning, and it's available until Sunday. It's what would happen if your delicious black and white cookie fell into the bagel bin at your favorite deli, only on purpose–and it's Ice and Vice, so it's bound to be more delicious than a casual mishap. The Ramen Bialy Bonito Melt will appear next week, made with oil poached tuna, garlic mayonnaise, scallions, melted Swiss cheese and bonito furikake…all topping a Japanese everything bialy. It's a bit more inventive than a classic bialy, only for the most adventurous eaters, or food bloggers hoping for a few extra likes.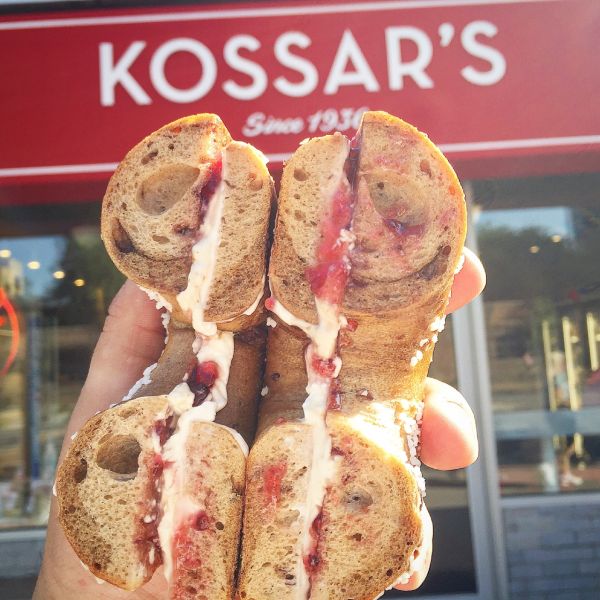 The next collaborations will be a smoked chicken Sichuan sandwich from Fung Tu, a Chinese restaurant in the Lower East Side to keep it in the neighborhood, and a foie gras cream cheese and jelly bagel from Justin Warner, the winner of Food Network Star. The creations might not all be inventive ice cream sandwiches, but they are all worth trying–even if it's just to say you did.