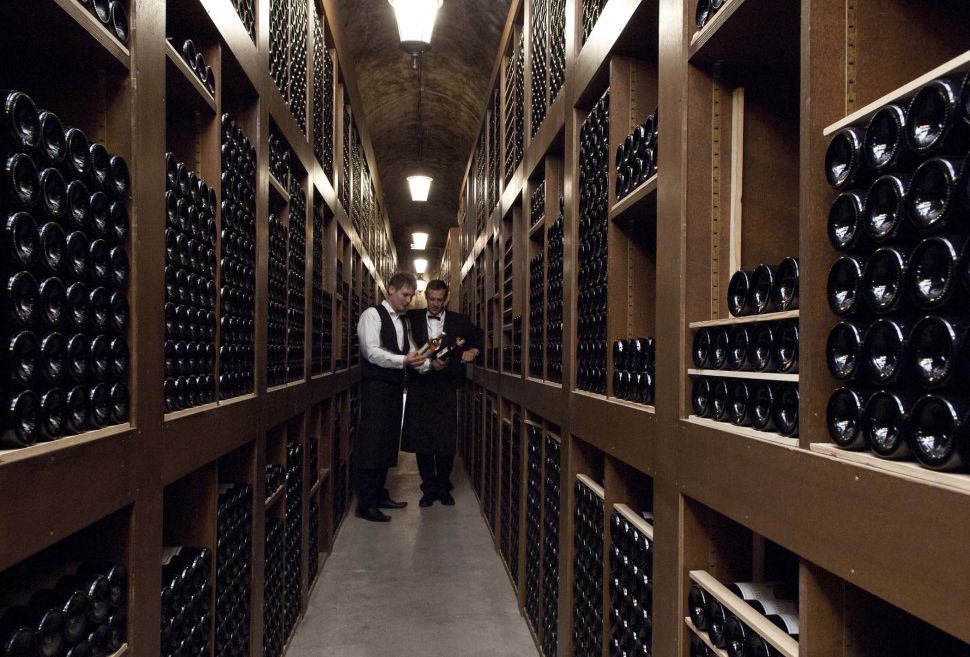 Like most principalities, Monaco is a country run as a business, and like any enterprising family, Monaco's royal lineage has taken advantage of the idyllic surroundings and tax-free lifestyle with the creation of Société des Bains de Mer. The hotel group is comprised of the decidedly more modern Monte Carlo Bay and Beach Club fit for summer family fun, as well as the five-star Hôtel Hermitage, and the iconic Hôtel de Paris, which sits adjacent to the Monte Carlo Casino. It is beneath the Hôtel de Paris where over 400,000 bottles of wine and spirits are kept under lock and key in a sprawling, subterranean cellar that services every one of the bars and eateries within the hotel group, which also happens to include Karl Lagerfeld's former private residence, Villa La Vigie.  
Chef Sommelier de la Cave, Patrice Frank, has been tasked with overseeing this library of libations for the past 16 years. Before this role, which he made clear he had no plans of relinquishing anytime soon, he spent 10 years as a wine retailer and consultant sommelier in fine dining restaurants in Cognac, France. "My key mottos are quality and excellence, combined with my passion for wine and impeccable service," said Mr. Frank as we walked through the dark maze of bottles. "For all the clients I welcome, finding the best matches of wine to make their experience a memorable one is the most challenging mission of my day to day work."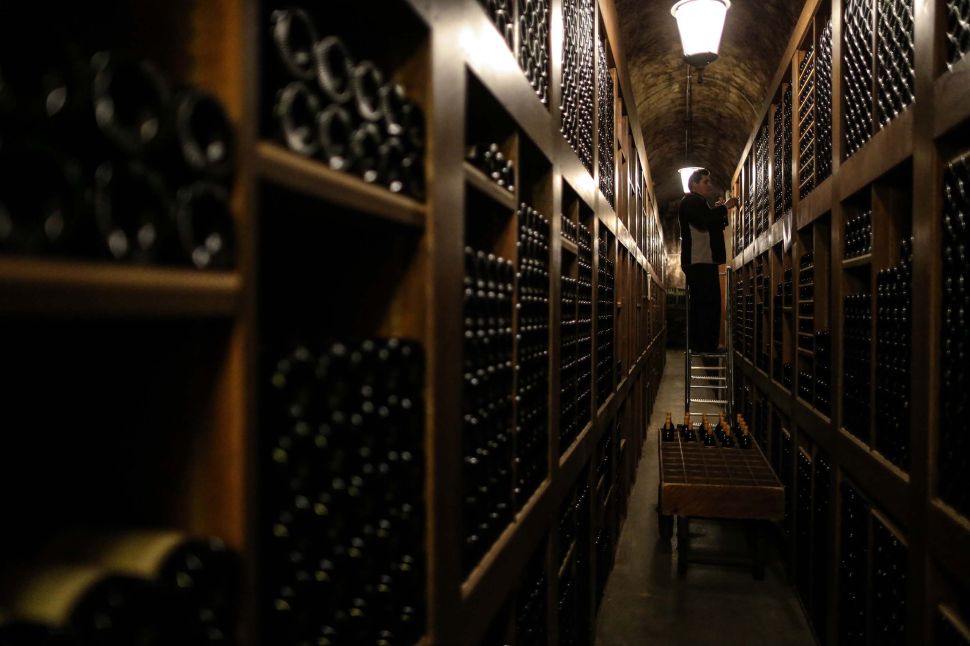 While the cellar is meticulously organized using the original system set in place when it was completed in 1874, Mr. Frank's knowledge of the inventory is encyclopedic. This includes one small, gated portion of the over 16,000 square foot space referred to as "the museum" where the bottles remain under a thick layer of dust. "I have a lot of respect for the old vintages that we stock in the museum of our wine cellar," he said holding an 1881 Cognac. "Even if my preferences are mostly for the younger wines, it is always a privilege to see a bottle of Yquem's 1890 or Margaux's 1945." Accessing these wines as a customer does not come easy. Some, like the Yquems 1890, will never be offered for consumption. However, there are select bottles available upon request, should the diners be able to pay the bill. "In Monaco, the new consumers are mostly Russian, who have acquired a sense of refinement in the recent years, and on a smaller scale, the Asian clients," Mr. Frank said of his diners. "However, American clients have been, for decades, the traditional connoisseurs of the rare vintages." 
The cellar has also played host to some epic moments in history, including the 20th wedding anniversary of Prince Rainier III and Princesses Grace. In April 1976, the couple assembled makeshift tables for a subterranean dinner celebration where just a handful of lucky guests were privy to rare wines, many of which had endured World War II. The bottles were famously concealed during the war behind seven layers of less important inventory, which were constructed as a false wall to cover up the hotel's silverware, 20,000 precious bottles, and even the fortunes of some of the hotel's important guests. It was reopened in 1945 by Sir Winston Churchill, who celebrated by sipping an 1811 rum, a few bottles of which still remain in the cellar awaiting purchase.