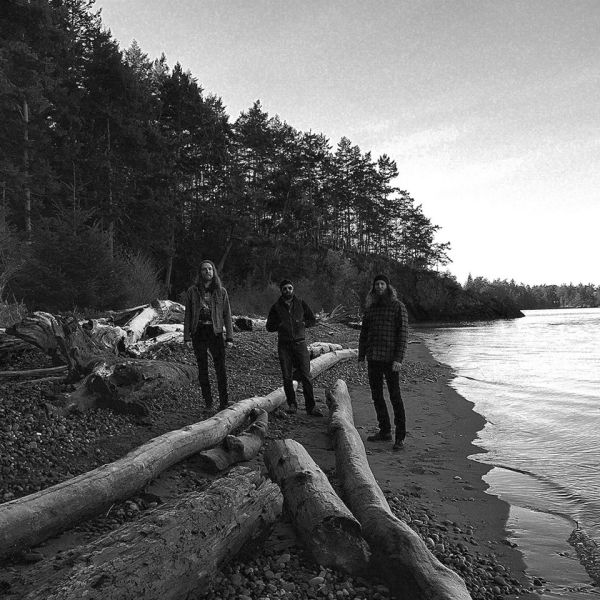 August is a slog but at least it's one with tons of concerts to hit.
We here at the Observer just checked out the showcase put on by label faves VDSQ last week at Pioneer Works headlined by Harry Pussy noisenik-turned-acoustic plucking guitorrist Bill Orcutt. Now label mastermind Steve Lowenthal is putting on one last summer blast on August 13 showcasing the 21st-century solo guitar talents of Sarah Louise and Anthony Pasquerosa.
From cosmic Americana, Greek-flavored psych jams, No Wave thrashings, doom metal and indie fuzz-pop, there's something for everyone in August.
Rhyton at Trans-Pecos on Friday, August 5 with bl0odoolo0ps (David First & Barry Halkin of the Notekillers) and J.R. Bohannon (of Ancient Ocean)

[youtube https://www.youtube.com/watch?v=TYm0hb0Y99U&w=560&h=315]
Dave Shuford, the side-burned renegade squelcher of interstellar riffage, has been breaking sound barriers beginning with his days as a member of the Harlem-based experimental collective No Neck Blues Band in the 1990s. Since NNCK's demise, Shuford has been working double duty: twanging and chugging on outlaw swamp-rawk as leader of D. Charles Speer & The Helix (whose 2014 set Doubled Exposure remains an overlooked alt-country gem) and, conversely, grooving on triptastic Greek and Middle Eastern-seasoned free-improv marathons in Rhyton alongside bassist Jimy SeiTang (Stygian Stride, ex-Psychic Ills) and Rob Smith (Pigeons).
Rhyton has been cranking out the all-instrumental, starry-eyed jammage since 2012 (that year's self-titled effort was ace, as well as 2014's Kykeon and 2015's Navigating By Starlight). Now Shuford and co. keep up their busy pace with the release of Redshift, another sprawling showcase of Shuford's stonery collage of breezy licks that marries the cosmic Americana and countrified vocals he lays downs in the Speer with Rhyton's alien riff-rock.
Much has been made of the buzzworthy crop of guitarist upstarts including, Steve Gunn, Chris Forsyth, William Tyler and Ryley Walker—but its high time Shuford gets his due.
Tonight's lineup is a star-studded one as well: David First—minimalist composer, drone sculptor and sound artist—straps on his guitar for this gig as he's joins forces with his Notekillers bandmate, drummer Barry Halkin as bl0odoolo0ps. A ridiculously way-ahead-of-their-time all-instrumental art-punk band that emerged out of Philly in the mid-'70s, Notekillers hung it up in 1981 and toiled in obscurity for three decades before Thurston Moore championed them as an influence on Sonic Youth.
Since then, Notekillers have been on the comeback trail, releasing two post-reunion records—2011's We're Here To Help and the hot off the presses Songs & Jams Vol.1. John Fahey disciple J.R. Bohannon (Ancient Ocean) sets the stage.
Boris performing Pink at Warsaw on Friday, August 5 with Earth and Shitstorm
[bandcamp width=350 height=470 album=496697314 size=large bgcol=ffffff linkcol=0687f5 tracklist=false]
Legendary Japanese psych-metal-mongers Boris own unrivaled mountains of cred: they swiped their name from a song off Bullhead, the Melvins' doom and drone classic from 1991, they count over 20 records in their canon, have teamed with Sunn O))) and their most recent collaboration was an interactive freak-show pairing with Japanoise maestro Merzbow entitled Gensho.
For Boris' latest, they are revisiting the sonic bloodshed of its 2006 touchstone and the 10th anniversary of what is arguably their best record: Pink.
Originally released in the U.S. by heavy-music institution Southern Lord and just reissued by Sargent House complete with a second disc of previously unreleased Pink-era tracks, Boris has embarked on a tour where they'll be turning loose the sludgy hardcore frenetics of Pink from the space-age psychedelic start of "Farewell" to its berserk finale, "Just Abandoned Myself."
Chaser at Muchmore's on Saturday, August 6 with Rodenticide, Dead Companionship and Gay Cum Daddies
[youtube https://www.youtube.com/watch?v=klAbMPL3hnU&w=560&h=315]
Nihilistic No Wave-inspired supergroup Chaser collects degenerates pulled from the grimiest depths of Brooklyn's DIY underground. Cutting their teeth as provocateurs in such weirdo outfits as Child Abuse, Cellular Chaos, Nebadon, Unnatural Ways and Angel of Retribution, Chaser—vocalist Dominika Michalowska, guitarist Ava Mendoza, bassist Shayna Dulberger and drummer Oran Canfield—throw down earsplitting spazz-core that recalls '90s-era downtown NYC noise-rock and the chaotic splatter of the seminal No New York record.
Operating on a likeminded strings-mutilating level is Rodenticide, a punk-jazz unit on a major No Wave kick whose vocalist Samantha Riott waxes sleazy poetic like her idol Lydia Lunch while brutal clang and clatter (courtesy of drummer Chris Pitsiokos), saxophone firebreathing and skronked out guitar bug out behind her.
Weasel Walter / Mary Halvorson Duo at The Stone on Sunday, August 7
[youtube https://www.youtube.com/watch?v=yP-mRLLIM-Q&w=560&h=315]
Avant-jazz guitar godhead Mary Halvorson shreds like no other. Her effects-driven pedal hopping has produced otherworldly sounds to behold over the last decade and a half and her most recent projects—solo guitar record Meltframe, Convallaria by cooperative trio Thumbscrew and Live In Tokyo as a member in Marc Ribot's Young Philadelphians—are lessons in six-string mastery.
Here, Halvorson sets up shop at John Zorn's Avenue C performance space The Stone for a five-day spectacular of guitarscapes as she duels with the likes of Brandon Seabrook, Susan Alcorn, Joe Morris and Nels Cline. But the final performance of her residency will be a surefire highlight: a duo with extreme-music drummer and Lydia Lunch Retrovirus guitarist Weasel Walter.
Halvorson and Walter are longtime cohorts in vomiting a punch-drunk and spasmodic brew of notes and beats as heard on 2008's Opulance (incidentally recorded live at The Stone in '07) and Mechanical Malfunction ('13) and Electric Fruit ('11), the latter two finding the twosome joined by trumpeter Peter Evans. The metal/jazz/prog firestorm these two protean musicians will rage full on inside The Stone as Halvorson concludes her residency. Click here for full calendar.
Senyawa at Bridget Donahue Gallery (99 Bowery, second floor) on Wednesday, August 10 with I.U.D. (Lizzi Bougatsos of Gang Gang Dance and Sadie Laska of Growing)
[youtube https://www.youtube.com/watch?v=mLw659ze9aI&w=560&h=315]
It's no wonder staunchly DIY experimentalist duo Senyawa have kept company with the likes of freethinking noise mutants like KK Null, Keiji Haino and Melt Banana: the Java, Indonesia, duo are cut from a similar fringe-crossing cloth where the bizarro sound-world is explored.
The tribal-core noisemakers in Senyawa—Rully Shabara and Wukir Suryadi—don't bang out their sui generis death metal-cum-world music din using conventional instruments, instead unleashing its head spinning and ritualistic primal brutality with homemade instruments such as their steel-strung "bamboo spear."
In Senyawa's freakazoid universe, the guttural wails are Melvins and Boredoms-styled satanic and the Indonesian instrumentation finger-picking bat-shit crazy. Catch them tonight because Senyawa don't visit these parts often.
AdHoc Presents Jackie Lynn at Trans-Pecos on Sunday August 14 with PC Worship
[youtube https://www.youtube.com/watch?v=h4IoJDeCnsM&w=560&h=315]
Chicago-via-Indiana chanteuse Haley Fohr makes sublime, yet unsettling art-folk as Circuit des Yeux and last year's In Plain Speech was one the 2015's best records, layering droney textures twiddled by her pals in Bitchin Bajas and topped by her Nico-like baritone for sonic dreamscapes that defied classification.
Now Fohr has adopted another persona, this time as Jackie Lynn and with it comes a mysterious bio, documentary and album cover with Fohr decked out in badass cowboy hat and sequined jacket with her face obscured by a mask. The music can be defined as Circuit des Yeux unplugged as minimalist electronics tinkering collide with Spaghetti Western-damaged twang as Lynn dips into her coke-dealing outlaw guise.
SUMAC at Saint Vitus on Thursday, August 18
[youtube https://www.youtube.com/watch?v=LIBZi7G-sSU&w=560&h=315]
Once a post-rock bastion, Thrill Jockey Records has morphed into metal central. From Oozing Wound to The Body to Helen Money to Wrekmeister Harmonies to Music Blues to Liturgy, metal eclectics have taken over the Chicago-based label.
Throw SUMAC into that fray of metal-minded flamethrowers.
Led by Aaron Turner (formerly of post-metal outfit Isis and founder of extreme-music label Hydra Head) with Russian Circles and Baptists members, SUMAC raise holy sludge-bathed doom metal hell on the Herculean slow-burn terror found on the five lengthy tracks on What One Becomes, its Thrill Jockey debut.
Ahleuchatistas with CP Quartet, Ava Mendoza Solo and Jessica Pavone Solo at Muchmore's on Thursday, August 18
[youtube https://www.youtube.com/watch?v=bK6c9ZEn2XI&w=560&h=315]
The mind-melting maelstrom of sick fretboard tripping that Asheville, N.C., instrumental duo Ahleuchatistas has been specializing in since 2002 is math-rock on the fringe. Sure, bits and pieces of Don Caballero and Battles seep through their breakneck speed sonics but the genre-defying visions of guitarist Shane Parish and drummer Ryan Oslance is a much more adventurous, world music-inflected beast, so much so that downtown NYC icon John Zorn was impressed enough to put out a couple of their records via his Tzadik label as was the D.C.-based Cuneiform Records imprint.
Ahleuchatistas has since hooked up with Chicago's nascent International Anthem label (home to Jeff Parker, Makaya McCraven and Rob Mazurek & Emmett Kelly) for Arrebato, its latest schizoid twister of notes action that takes its tribal rhythmic pummel and traditional Chinese music-influenced leanings and fuses it with the classical-metal symphonics and speed metal thrash of Mick Barr (Krallice, Orthrelm) and the progressive art-punk convulsions of Captain Beefheart's Magic Band. This is a rare local appearance by Ahleuchatistas so make it your business to catch their razor-sharp dissections and alien brains at work.
Jason Loewenstein (of Sebadoh) and Sam Coomes (of Quasi) at Union Pool on Saturday, August 27 with Saqqara Mastabas
[youtube https://www.youtube.com/watch?v=N8XkoSz-XG8&w=560&h=315]
A pair of indie rock stalwarts hit Williamsburg's Union Pool for what surely will be a night of icky fuzz-pop hooks.
For nearly three decades, criminally underrated tunesmith Jason Loewenstein has played the slop-art-punk foil to Lou Barlow's heart-on-sleeve soul searchers and on Amerindie landmarks like III and Bakesale and more recently on Defend Yourself, his contributions were a sterling bunch.
While Sebadoh has garnered most of the attention, Loewenstein has kept busy, biding his time in a hodgepodge of groups (The Fiery Furnaces, Circle of Buzzards) while also flying solo, highlighted by 2002's Sub Pop-released At Sixes And Sevens, an excellent batch of junk-fi rock earworms that flew under the radar. Fourteen years and change after that gem, Loewenstein will be previewing songs from his long awaited joint under his own name backed by Sebadoh drummer Bob D'Amico.
Joining Loewenstein on this stellar bill is another underground rock vet: Sam Coomes. As half of Quasi, purveyors of sugary sweet, feedback-slathered rock and the band he's shared with Sleater-Kinney drummer Janet Weiss since 1993, Coomes has piled on the disaffected pop goodness over a nine-album string. Since Quasi's 2013 double album Mole City, Coomes has laid low.
Until now.
Tonight Coomes is celebrating the release of Bugger Me, his solo debut. Self-described as "Suicide meets The Beach Boys," Bugger Me is vintage Coomes: carnival-esque organ-driven angst and a bottomless pit of 60's-flavored hooks that finds the Quasi front-man channeling his inner Alan Vega and Martin Rev with dystopian drone and a mid-'60s rhythm box that Coomes admits is "not even really a drum machine."
Honorable mentions:
Jon Irabagon Quartet at Dizzy's Club Coca-Cola on Tuesday, August 2 (Sets at 7:30 p.m. and 9:30 p.m.)
Alto saxophonist Jon Irabagon is a jack-of-all-trades. The Brooklyn-based hornsmith has done jazz/metal with guitarist Mick Barr and drummer Mike Pride in I Don't Hear Nothin' But The Blues and earlier this year dropped two records sitting on opposing sides of the sonic planes. The minimalist pieces on Inaction is an Action showed Irabagon exploring his experimental side only on sopranino saxophone while Behind the Sky offered melodic introspections. Tonight, Irabagon leads a quartet featuring pianist Luis Perdomo, bassist Yasushi Nakamura, and drummer Billy Drummond.
Nick Fraser Quartet featuring Tony Malaby, Chris Hoffman and Eivind Opsvik at IBeam on Friday, August 12
Toronto drummer/composer Nick Fraser follows up 2015's excellent Too Many Continents (Clean Feed) with another ace effort Starer. He hits Gowanus space IBeam with an all-star band (Tony Malaby on tenor and soprano saxophones) Chris Hoffman on cello and Eivind Opsvik on bass) for this record release show.
Peter Evans and Joe McPhee at Issue Project Room on Saturday, August 13
Peter Evans and Joe McPhee, two pioneering trumpeters, pair up in downtown Brooklyn for a meeting of virtuosic improvisational minds and pocket trumpet blowing glory.
Nels Cline Residency at The Stone August 23 through August 28
Wilco guitarist Nels Cline takes over The Stone for a week-long spate of gigs but two stand out: a collaboration with long running NYC psych-improv duo White Out (on Sunday, August 28 at 8 p.m.) and the live debut of by Radical Empathy Trio, his collaborative trio with nomadic pianist Thollem and drummer Michael Wimberly (on Friday, August 26 at 8 p.m.). Click here for full calendar.