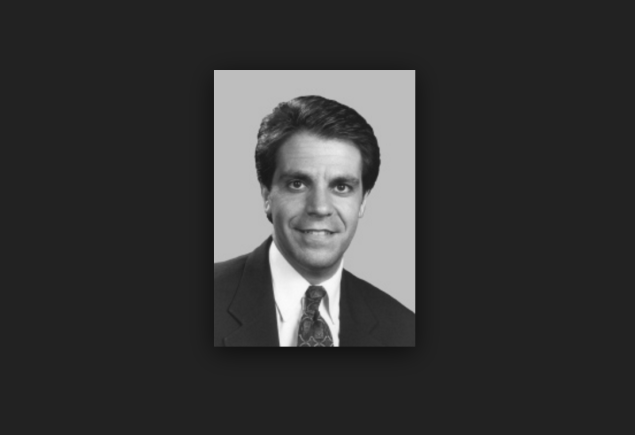 When a New Jersey politician has a song in his heart, most know that's where it should stay. Michael Pappas, the former Republican representative for the state's 12th congressional district, learned that lesson the hard way in 1998 when a nursery rhyme he had delivered on the House floor undid his reelection bid.
In a presidential election year that has two 1990's staples going head to head for the country's highest office, Democratic operative Mark Matzen recalled the incident on his Facebook page earlier this week. Pappas singing "Twinkle Twinkle Kenneth Star" was one of New Jersey's more entertaining episodes during the Clinton era.
Pappas, who was part of a barbershop quartet with three other House Republican, sang this selection solo 18 years ago this summer:
Twinkle, twinkle, Kenneth Starr,
Now we see how brave you are.
Up above the Pentagon sting,
Like a fair judge in the ring.
When subpoenas and lies are gone,
When obstruction shines upon,
Then you throw your trump cards down,
Twinkle, twinkle all brought down.
Twinkle, twinkle Kenneth Starr,
Then the Congress in the dark,
Thanks you for your courage and spark,
We could not see which way to go,
If you did not lead us so.
The stunt was poorly received, to say the least. Pappas lost his seat in a bitter campaign where his Democratic opponent Rush Holt used footage of the performance to paint the conservative Republican as out of touch. Holt went on to a long career, serving until 2015.
Other congressman have avoided making the same mistake as Pappas. New York Democrat John Hall, who served from 2007 to 2011, took a colleague's advice and opted not to follow through on a plan to sing "Pelosi, I'm voting for Speaker Pelosi" to the tune of "West Side Story's" "Maria" during his first term.
That said, there could still be time this cycle for an "Itsy Bitsy Bannon," or an "I'm a Little Email."
See the original video below.
[protected-iframe id="862d49f51a2f358b992041b678c8f00d-35584880-91912072″ info="https://www.c-span.org/video/standalone/?c1926″ width="512″ height="330″ frameborder="0″]