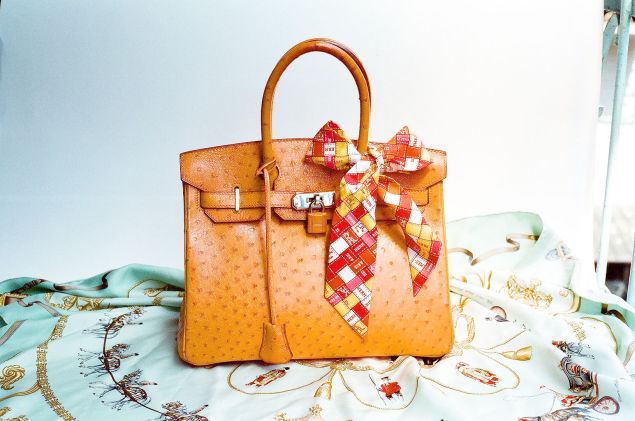 Have you been on a wait list for a Birkin for longer than you can remember? Now, thanks to luxury consignment service Baghunter, there's a guarantee that the bag of your dreams will arrive, within 72 hours. The Bag Concierge service promises they'll locate the Hermès or Chanel bag you've been eyeing, no matter how rare and unavailable it may seem. You can finally skip the line while shopping for exclusive accessories; and honestly, if you're considering a Birkin, it's more than likely that you don't wait in line to begin with.
Evelyn Fox, the CEO of Baghunter, came up with the idea after receiving a number of requests for specific bags that weren't available on their website. They tested the process with their VIP users and then launched it for plebeians everywhere. (Or at least those normals looking for a crocodile, diamond encrusted Birkin selling for six figures.) Once a user sees their future purse, they sign up for the service and are connected with a Baghunter expert. The client provides them with the name, style, color, hardware and size of the hunted bag, and Baghunter will connect with their vast army of resellers to bring you the exact match. There's an upfront fee of $99, which will be fully refunded if your bag doesn't exist–but what's $99 when you're investing in a bedazzled bag?
If it seems excessive to hire someone to hunt down your new purse, simply remember that Birkins are the ultimate investment piece.