If, by the last official week of summer you're feeling relaxed, refreshed and rather tan, well, you might what to do some recovery. We're not talking about mentally, but rather physically, by using effective recovery formula on your skin.
Estée Lauder has developed a simple way to recuperate an over-stressed complexion whether that's the result of too much travel, lack of sleep or overexposure to the sun. The Advanced Night Repair Intensive Recovery Ampoules are perfectly portioned out into single serving doses, packed with ChronoluxAI Technology, a patent-pending formula that fights irritation and allows skin to quickly return to its natural rejuvenation processes.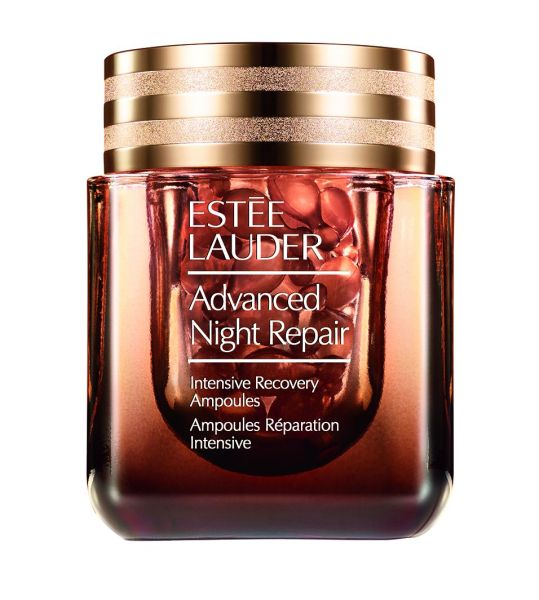 Returning to this natural recovery cycle is important, as it can be thrown off its regular course by external stressors, leading to redness and dryness; that unwelcome combination will accumulate over time, leading to premature aging. Further, allowing skin damage to build up without taking care of it, will make your visage less likely to recover in a timely manner, making those signs of aging even more visible.
That's where these ampoules come in, applied each evening, right before you slather moisturizer all over your visage. Simply twist off the top of each and pat the clear formula over your face. After having spent most of my weekends at the beach this summer (to be frank, I left my hat behind more times that I'd like to admit), I noticed visible lines on my forehead, no doubt a result of too much sun exposure. After using the Advanced Night Repair for a week, I have already noticed a difference in my skin, as it seemed slightly more elastic, had a better glow and, most importantly, those lines faded a bit.
According to Estée Lauder, most people see results after three days of usage, which is how long it takes this formula to repair skin's natural barrier. In two weeks, the skin's barrier will be doubled in strength.
I also liked that this product can be used as a preventative measure. For example, when you have a rather stressful travel period ahead (looking at you, Fashion Month), you can use the ampoules as pre-treatment. A week before traveling, start applying this formula each night and watch as your skin recovers from jet lag, cocktail parties and lack of sleep, faster than usual.