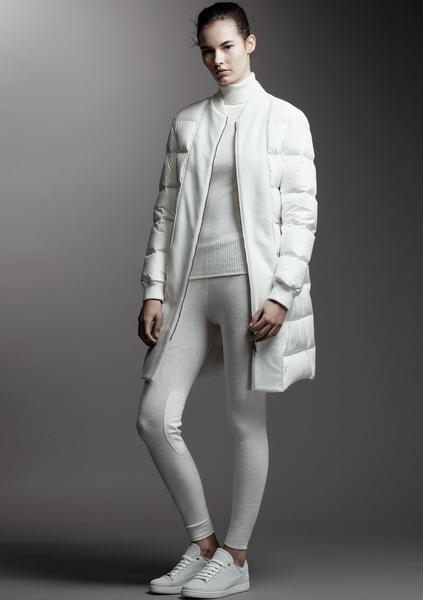 Luxury activewear line Callens is ideal for women who have given up on Lululemon (even their lab exploits), but aren't ready to put on structured, uncomfortable clothing in this debilitating heat or on a long trip. Created by Claire Anne Stroll, the wife of Canadian billionaire Lawrence Stroll, the line isn't meant to be worn at the gym, although some pieces would be comfortable there. The leggings, leather and furs can be worn on the tennis court or on the slopes. For those with less active lifestyles, one look at the luxe furs and runway worthy luxury leisurewear line will have you wondering if you can wear it daily. Cashmere coats aren't exactly what one thinks about wearing to a work out class, but it is the perfect way to jet set, which Stroll is fond of doing. After traveling between her family home in Montreal and Europe, she realized that there wasn't a brand that was comfortable, chic and timeless, able to be worn anywhere.
Unfortunately, Callens doesn't come with a private jet, which it would look best in. But those who fly commercial can still experience luxury and comfort in one line. You can picture an elegant uptown mom wearing the puffer to pick-up her kids from school, a 30-something who's afraid to hit the slopes hiding out with a hot cup of cocoa in the fur vest or a 20-something downtown girl throwing on the leather trimmed jacket after a yoga class. While the pieces aren't all made for fitness, they are meant for active women.
"Its concept was born of sport–I love to be active and that was the initial inspiration, which developed into a go-to collection for any time of day. The versatility of the clothes are really highlighted by travel, in terms of both movement and easy style," Stroll told the Observer. Stroll believes Callens' audience consists of women who are searching for femininity and sophistication in their activewear. "My clothes are for women who are looking to attain the balance between advanced technical innovation, luxurious craftsmanship, and truly refined comfort," she told us. The brand is based in Milan's fashion district, which has influenced the fabrics and craftsmanship.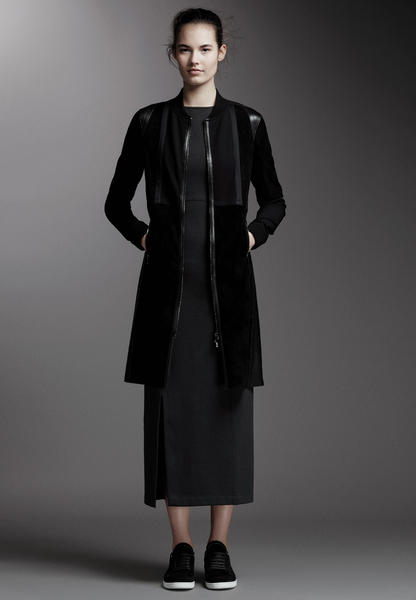 While everyone has been getting into activewear, Stroll is convinced that her line fills a gap in the market. After all, no one really wants to wear Nike leggings both on the plane and off, as comfortable as they may be. ADAY's technical clothing and leather workout leggings work to fill a similar gap, with founders who jet set, but it's marketed towards a younger audience.
"I think many brands and designers have extended their collections into leisurewear as a practical response to the modern woman's active lifestyle. I decided to launch this project because I was convinced that fashion was missing a brand offering this kind of niche product, and I feel my collection is unique because it focuses entirely on everyday active wear, but never compromises on style or quality. Women today want to dress in a way that is relaxed but at the same time impeccable and feminine, our clothes need to reflect our lifestyle," Stroll said.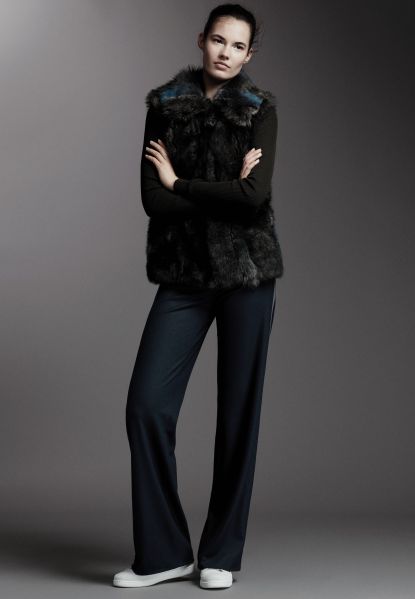 Callens is defined as loose luxury. For the uninformed, that's a kind of take on athleisure. It's not exactly throwing on yoga pants, but it's more relaxed than wearing something tight and uncomfortable on a transatlantic flight. "I like cool, chic and feminine clothes that you can wear all day and in any environment without compromising your personal style. True luxury is effortless," Stroll said. And with Callens, true luxury can happen on the airplane and wherever it lands.