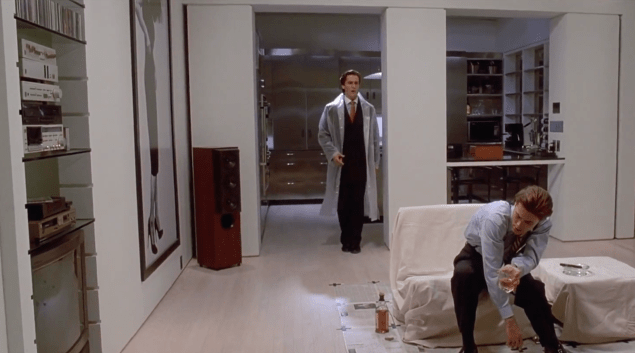 When one hears the phrase "bachelor pad," images of black leather furniture, a surplus of video games piled atop a giant entertainment system, and a never-ending collection of beer bottles may come to mind. In an ideal world, the bachelor pad has evolved into something more fitting of Don Draper's pad, or that '50s or '60s-era chic bachelor home à la Catcher Block in Down With Love (obviously, we would prefer Renée Zellweger's apartment with the sky-high ceilings and that terrace, but fine). But, even today the American Psycho-esque abode exists, where Patrick Bateman would fit in far too well.
It was in that vein that Patty Frischman and Tanhya Schimel came up with the concept for SimplyHome2, a lifestyle and design company primarily geared towards men attempting to create a home for one of the first times in their lives.
"We realized that many men who were newly separated or divorced had moved into new homes and apartments and did nothing to spruce them up," Schimel told the Observer. "They lived in large spaces that were not fully decorated—almost like blank canvases, and after speaking with them, we realized they didn't know how to begin nor had the time to do so."
"We saw there was a niche market for fathers and men in particular," Frischman noted, though the service, which is currently available in New York City, Westchester, Long Island, the Hamptons, New Jersey and Connecticut, is "suitable for anyone" looking to set up a new home.
"Our goal is to help," Schimel said, "whether [the client is] male or female, single, separated or divorced, relocating or just too busy to do it themselves."
After meeting with clients to talk over design tastes, needs, and budget, Frischman and Schimel create a specific proposal catered to the client's needs. "We decorate the entire space and fill the home with every essential imaginable," Frischman said. "Every linen closet, bedroom (both master, guest and kid's) and bathroom is fully stocked with the essentials." The only thing they don't do, it would seem, is locate the physical home to move into.
For recently separated fathers who have children going back and forth between two homes, Frischman and Schimel have a few go-to rules they stick with. "Just because your children are living between two homes, it does not mean they should have to pack a suitcase every time they go to the other house," Schimel explained. "We replicate their favorite items–from books, toys, special blankets, pillows, and products for older kids to keep in the second home.  We find that this helps children feel more comfortable and settled in," she opined.
Frischman and Schimel also warn against holding onto one's youth too much—living in a dorm is bad enough when you're actually in college, so it's really not necessary to bring that particular aesthetic with you once you've graduated into the real world.
"Another 'don't' is furnishing your new space like a college dorm or post-college bachelor pad—which we've seen some of our clients do in the past," Schimel said. "We recommend saving the sports memorabilia and collectables for either the basement, office or other designated area, as opposed to creating a sports or other museum feeling throughout the entire home." Hear that, guys? The sports-themed man cave is (hopefully) no more. And we must say, we're not too sad to see it go…