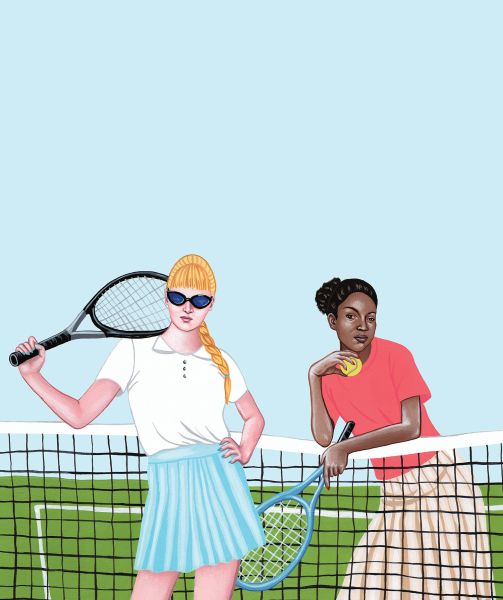 Lauren Weisberger is no stranger to drama. Her first novel, the notorious The Devil Wears Prada, set the trend for a very particular form of backstabbing, giving young assistants permission to pen exposés on their stiletto-heeled bosses in the glossy world of fashion. This fictional tell-all, published in 2003, spawned a thousand knockoffs, including The Knockoff, from Lucy Sykes and Jo Piazza, and An Innocent Fashion, a new beach read from former Vogue intern, R.J. Hernández.
Now, Weisberger has moved on to a whole new sport entirely. Her latest book, The Singles Game, is all about tennis. And yes, as scandals are rampant in tennis, drama is alive and well in this tome. So how did Anna Wintour's former assistant, someone who plays tennis casually, make the switch from fashion to sports?
"I really admire these women. I like the cross [between] fashion and celebrity and how we know the top players by first name. You [can] say Serena or Maria or Venus and know exactly who we're talking about, not just from the red carpet but because of their talent, hard work and training," Weisberger explained. It helps that professional tennis has faced quite a tumultuous year, rampant with dramatic revelations and accusations. An article published by Sports Illustrated this past April wondered whether tennis could "weather the scandal storm," citing sexist CEOs, fixed matches and failed drug tests.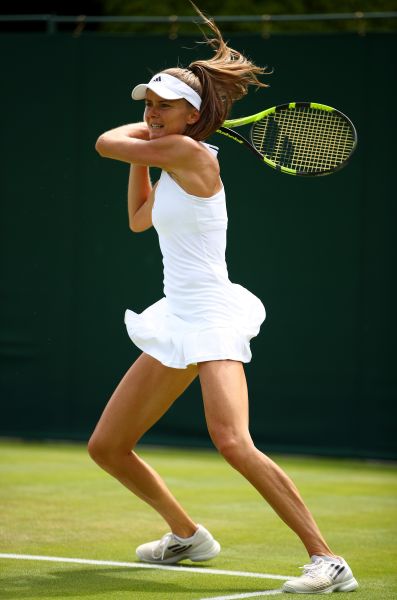 Contrary to her first novel, this one required a hefty amount of research. "I followed the women's tour for six or so months, on and off," Weisberger revealed. That brought the author to Wimbledon, the U.S. Open and the Miami Open, plus inside access to the player's lounges, dining spaces, locker rooms and exclusive kick-off parties for the tournaments. She interviewed tennis officials, hitting partners, nutritionists and current players, naming Daniela Hantuchova, a Slovakian who once ranked fifth in the world, as one of her main sources.
Charlie Silver, the protagonist in The Singles Game, doesn't have a name you would recognize, and Weisberger insists that she is "totally fictional." But then she goes on to admit that the pro tennis player does have qualities she "borrowed" from current players. For example, the character's signature game-time hairstyle, a swinging blonde braid, is an obvious nod to Anna Kournikova's adoration for the same style.
Returning to her roots, Weisberger does slip in a major fashionable facet into the book: A stylist is called in to overhaul Silver's look. She unplaits the fictional player's hair and gives her a Swarovski tiara to don for each match. Her outfits become bold and flashy, with leather detailing, sexy cutouts and an enthusiastic dose of crystals. But wait, you wonder, do actual players have a fashion guru on retainer for each match? "Nope," the author admitted. "These top athletes are signed with Nike or Adidas, and the sponsors determine 100 percent what they're wearing. They pick the colors for that tournament. They pick the styles of the outfits."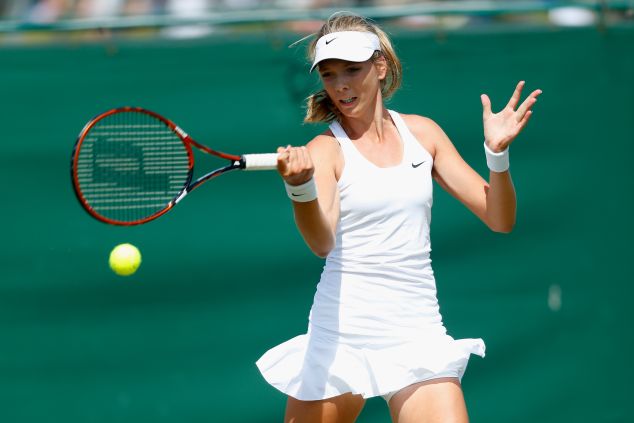 Players only have control over whether they don a dress or a top and a skirt. Naturally, the options can sometimes be lacking; at this past Wimbledon, female Nike athletes were plagued with a billowing, babydoll dress that acted like a tent at the slightest breeze, getting in the way of serves and backhands. Katie Boulter, a 20-year-old Brit, remedied her on-court muumuu by slipping a headband around her waist, in place of a proper belt. The other Nike outfit, a tank and pleated skirt, was equally as revealing and disconcerting to players.
There are rare exceptions to the sponsors' dressing rules. Since Serena Williams has a Nike range of her own, she's given freedom on tournament outfits. In the past, she's worn a denim skirt, sneakers elongated into boots, leopard spots and quite a few lingerie-inspired frocks. She's also been known to play in a blazer.
Williams also happens to be Weisberger's pick for best-dressed player, citing her gold jewelry and loose locks as awe-inspiring. "I love the fact that she gets out there and takes risks," Wesiberger mused.
Another feature of tennis that Weisberger became engrossed in was its insistence on strict drug testing. "It's standard fare that every single player on the tour has to provide one hour, every single day [of the] year to the doping agency when they can get tested," she said. If a player cannot be accounted for at the time they provided, testers can show up unannounced at any time, catching players at the most inopportune moments, drug test in hand. For the fictional Silver, that was mere moments after winning the Charleston Open; she didn't even have time to chow down on a postgame snack.
It might call to mind Maria Sharapova's recent drug test failure, which has left her banned from the sport for two years. Nike also briefly suspended its sponsorship as a result of the positive test that revealed use of meldonium, a banned drug Sharapova claimed to have been taking for medical reasons.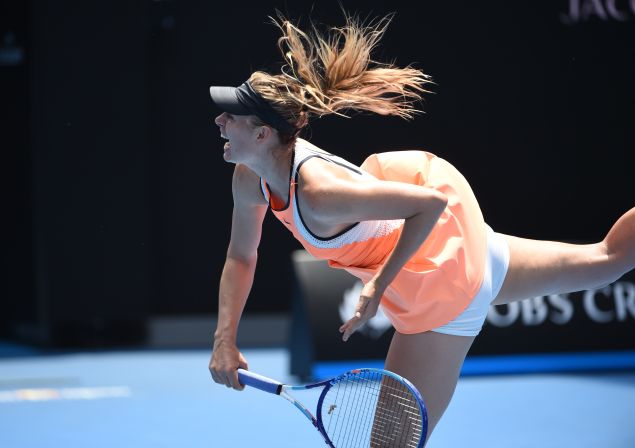 Weisberger's novel continues the scandalous theme with tongue-wagging events, like a tennis coach with an abusive approach and an expletive-laced vocabulary to match; a steamy affair between Silver and another professional tennis player; and at least a few villainous characters wearing pleated skirts wielding tennis rackets.
This novel is a perfect match for reading before sets at the adrenaline-packed U.S. Open. It's just as scandalous, too.