Thanks to the 2016 Olympic Games in Rio, Brazil's often overlooked beaches are having a major moment. And according to Sarah Lalji, the designer behind newly-launched resortwear label Regal Tiger (a range which is perfect for a tropical destination like this ), Trancoso is the spot to be. "There's not much electricity around at night which allows for full star gazing," said Lalji. " It's also minimalist yet tropical, reminiscent of St. Tropez in the '60s."
Here, the frequent jet setter shares her guide to the best restaurants, resorts, and must-do activities.
 Where to Stay:
"UXUA Casa Hotel is beautiful eco-luxe hotel that retains the charm of the original casitas while adding a dose of bohemian flair. The Quadrado on which the property sits is a UNESCO World Heritage Site, and designer Wilbert Das restored 500-year old fishing villas to rustic chic perfection. I love the amazing breakfast, which includes sweet and savory local pastry dishes, Brazilian coffee, fresh fruit and a view of the famous Green Quartz Pool. The spa is housed in what feels like a treehouse (the resort's ability to combine indoor and outdoor spaces makes you feel at one with the environment), and uses all-natural, local products. Plus, an old 'shipwrecked' boat is the UXUA beach bar!"
Where to Eat:
"Silvinha's is a two-table restaurant that's more of a rustic beachside shack. You'll get the freshest fish and homemade chutneys, but make sure you reserve a table far in advance! And if you want to try a local dish, Moqueca is a fish stew, and is the defining dish of the region. It has African origins and has elements of coconut milk, dende oil and sweet peppers."
"El Gordo on the Quadrado has delicious fresh fish and panoramic cliff top views. Drink and eat the coconuts! They will be offered everywhere and are perfect to replenish yourself while in the sun."
"Capim Santo is also on the Quadrado and is decorated with French fans and a vine-draped courtyard, for al fresco dining."
Where to Shop: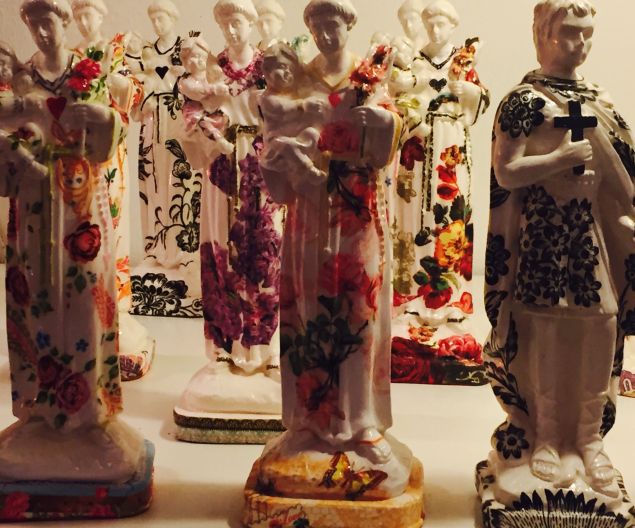 "A hot pink store called Cafe, where, yes, you can get a coffee and also look at art. I thought the Floral Motif Saint Statues were particularly cute! I also love Cerâmica Calazans on the Quadrado. It exhibits local artistry with vivid color."
What to Do:
"Take a trip to see Praia Espelho or 'Mirror Beach,' a gorgeous coastline with tide pools that reflect light. Or, if you are in the mood for a spa outing, take the UXUA Exclusive, a horse ride into the forest to a secluded lagoon where the restorative white clay is rubbed on you, then have lunch and jump into the ocean to rinse!"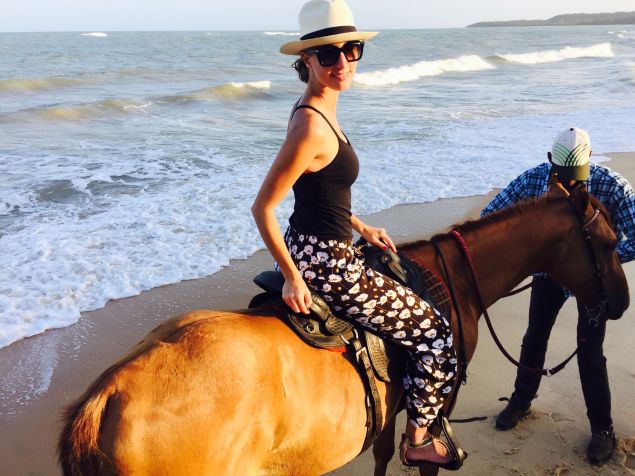 "I also love riding horses around the Quadrado at night, which is lit beautifully by lanterns. The São João church is also majestic and stands at the end of the Quadrado; the Jesuits built it in 1586."
What to Pack:
"Bring a large hat and a Regal Tiger Kimono wrap for walking around the Uxua Property and the Majestic Green Quartz pool area (which has restorative properties!).
A headwrap, for walking up from the beach to dinner look with unruly ocean hair.
Boho-chic sandals
Activewear for excursions you want to take: hiking, horseback riding
Tinted Sunscreen (so you can look au natural while being protected)
Bug spray
Sunhat
Breathable clothes"