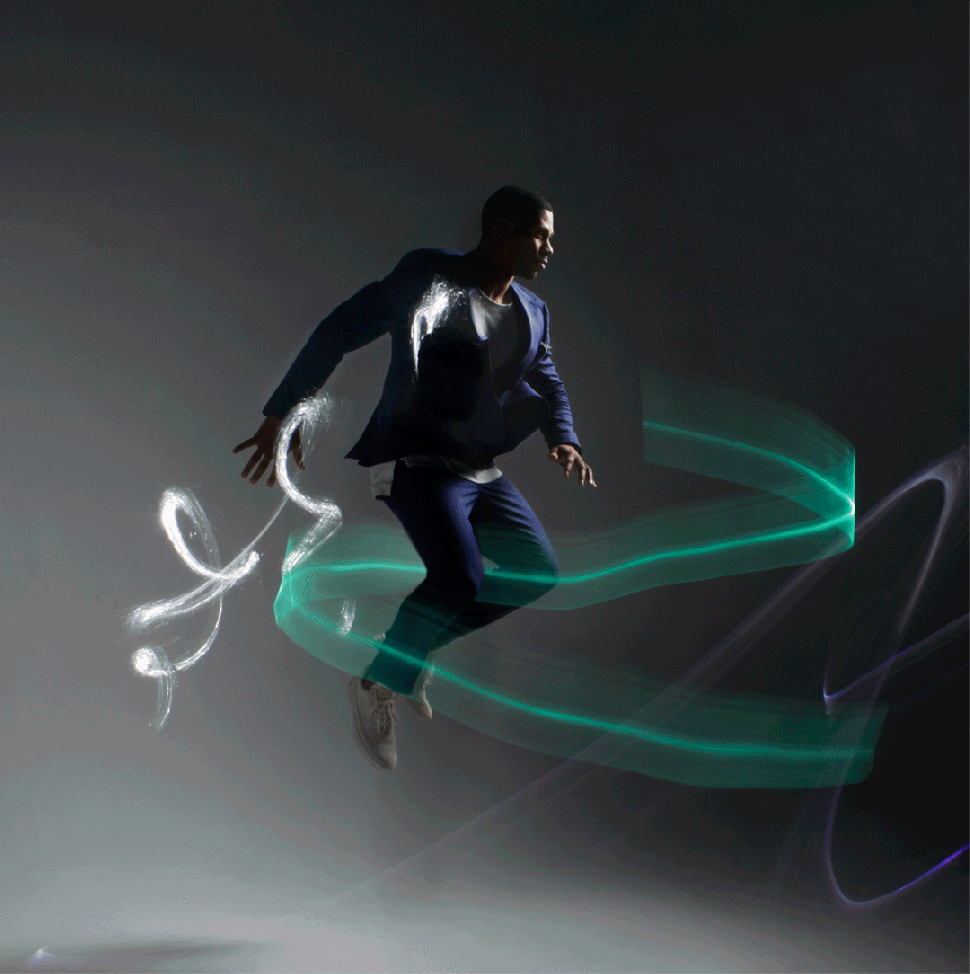 Footballer and men's wear tastemaker Victor Cruz is adding model to his résumé as the newest face of luxe gym club, Equinox, and its online digital publication, Furthermore. The campaign, entitled Furthermore Elite, celebrates "high performance living" with a series of animated GIFs starring Cruz, including one in which he leaps while sporting a well-tailored navy suit. 
"Because of the demand of my training schedule with the NFL, I don't get to Equinox quite as much as I would like," Cruz admitted to us over email from training camp, where he's gearing up for the upcoming football season as a wide receiver for the New York Giants. "When I'm on the road during the offseason, I know I can always walk into an Equinox and get a great workout." 
What is his workout exactly? "My routine consists of a 15 to 20 minute dynamic warm-up," he explained. "Next I do some lateral movement routines while simultaneously working on direction change and starting and stopping at highest speeds. I often wrap up with weighted workout, but my routine changes weekly. Certain days we may work agility or other parts of the body."
He is joined in the campaign by his fellow fitness freaks, most of whom also happen to be New York social fixtures, including DJ Chelsea Leyland, poet Cleo Wade, violinist Margaret Moe and restauranteur Phil Winser.