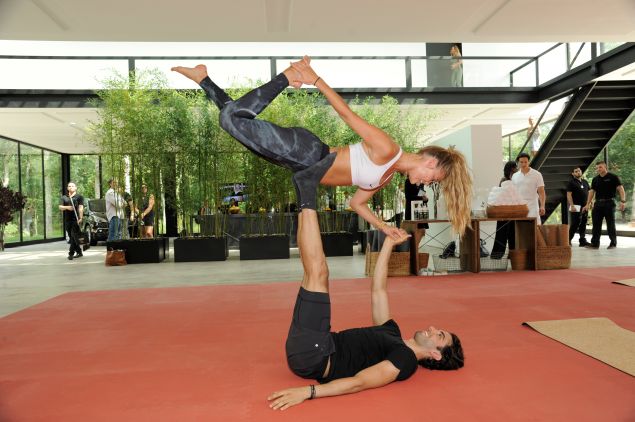 Would a "wellness weekend" be complete if it didn't include a free-flowing supply of green juice, guided breath work augmented by crystals and workouts hosted by fitness instructors elevated to a certain level of celebrity? Of course not.
Such was the case this past weekend, when a glass-ensconced house in East Hampton was momentarily transformed into a buzzing Zen hub, otherwise known as the Buick Studio Envision. Yes, the bread-and-butter American auto brand was tapping into its heretofore little-known holistic side, inviting a crowd of Instagram-famous influencers, models, DJs and journalists to find peace on the East End.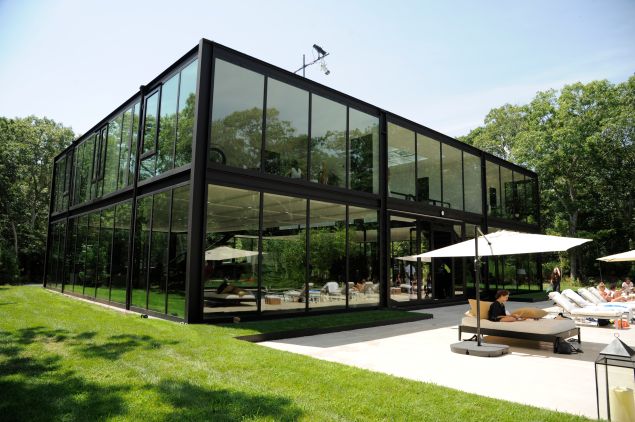 Our quest began with a ride in a new Buick Envision, challenging us to keep calm on the drive from Manhattan to Montauk on a Thursday evening. It continued the next morning with the flailing of three-pound weights under the silent instruction of Tracy Anderson, the pint-sized trainer Gwyneth Paltrow depends on. The weekend's other programming included nutritional evaluations with Dr. Frank Lipman, an integrative medicine practitioner with a penchant for detoxes. There were also sound baths, a form of meditation that takes place during the din of tuning forks and gongs, led by Jarrod Mayer, a former musician, and Melody Balczon, a current model. The endless supply of juices, shakes and kale salad was provided by Nolita's vegetarian hotspot, The Butcher's Daughter.
Jenné Lombardo served as the face (and body) of the weekend, curating the various workouts and holding court during panels in which models Nina Agdal and Carolyn Murphy spoke about finding balance in their lives through fitness and meditation. Lombardo is a fixture of the New York scene, as the co-founder of MADE Fashion Week and consulting agency The Terminal Presents, but she also frequently documents her abs on Instagram. "I make space for positive things to come into my life," Lombardo told the Observer. "I make time for myself, I work out, I don't eat meat, I don't smoke. And I genuinely, truly laugh all fucking day long."
"Wellness" is one of those oddball words whose popularity—especially in yoga studios and juice bars—is inversely proportional to its specificity of meaning. To Murphy, an all-American model with killer cheekbones, wellness means finding "peace of mind." Anderson, meanwhile, thinks it has something to do with balancing your "intellectual self, spiritual self and emotional self." And for Agdal, a model recently rumored to be dating Leonardo DiCaprio, that means "feeling great on the inside and looking great on the outside."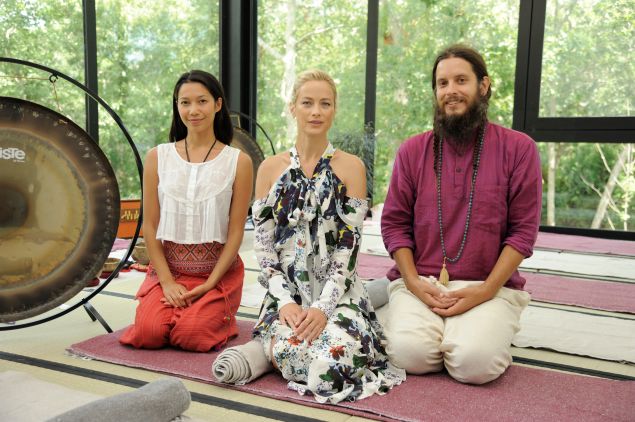 In my quest to find a personal definition of the "w" word, I signed up for as many appointments as possible at the Buick Studio. I had Lisa de Narvaez, a holistic life coach, read my human design. She taught me that I'm a Manifesting Generator, meaning my purpose in life is to inform others, but only when the timing is right. When Balczon touched my chakras and placed crystals on my body during a Reiki session, I thought I had arrived at enlightenment, but it may just have been the sun shining on me through one of the many glass windows. My negative feelings toward pushups and burpees, on the other hand, were affirmed by fitness guru Akin Akman, the man with a following so dedicated they are referred to Akin's Army.
As the weekend wore on, I realized that the potential price of enlightenment wasn't one I really wanted to pay. I canceled my massage to lounge at the beach, and I bailed on my nutrition consultation, reasoning that carbs and sugar are essential to my own "peace of mind" if not "looking great on the outside."
I did, however, return home from the weekend with a new appreciation for balance in my life. So following my 48 hours of organic greens and grueling workouts, I was overjoyed to indulge in a slice of pizza, washed down with a glass or three of rosé. Restoration complete.