ISTANBUL—On the night of July 15, I hunkered down in my home with sounds of gunfire and F-16s breaking the sound barrier, reading claims on Twitter that Istanbul was being bombed from above. This fear was not unfounded, as during those difficult hours we witnessed on live television Turkey's parliament in Ankara being bombed—not from an outside enemy, but rather by a group of ruthless putschists from within the nation's military.
The evening of the coup, which led to the death of more than 200 people, was supposed to be a quiet night at home. I had come to Istanbul rather late in the year on June 23, a month after my classes had ended at Brooklyn College. This was the first night that I actually was alone, not meeting up with friends. It seemed like I needed a break from everything; my spirits had been down since I arrived.
Since 1999, I have been coming to Turkey regularly and living there for years at a time. In 2004, I moved into my current Istanbul home and it is the place where my walls are decorated with years of memories. During my academic leaves, it is my full-time residence; otherwise, it is the place I take refuge during summer and winter breaks. I have become a regular fixture in my neighborhood and my teenage daughter, who lives in Israel, brightens up our home during her summer stays. We are joined with friends on our balcony, sitting and talking throughout the night.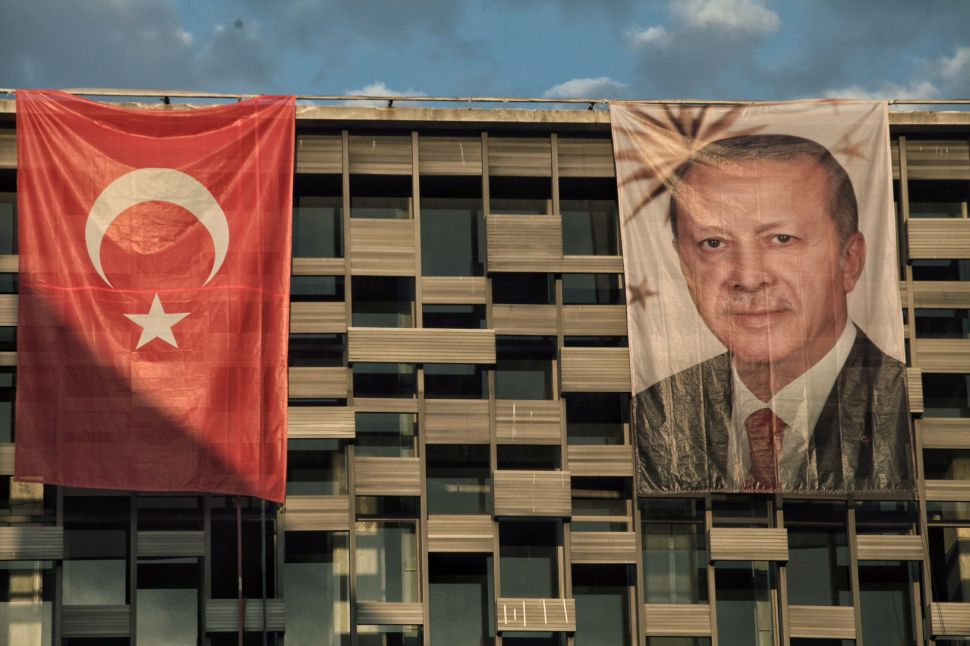 When I first arrived in Istanbul in 2001, after living for two years in Ankara, the city was undergoing dynamic changes and regulations were not its strong point. Young people seemed to own the city during the nights and many of us spent that decade dancing in the streets at small bars such as Badehane, where we listened to live Roma and local Greek tavern music. Turkey also had a budding LGBT movement which, beginning in 2003, would fill the main pedestrian avenue, Istiklal Caddesi, with rainbow flags celebrating Pride annually. In 2014, almost 100,000 people took part.
All the changes happening in Istanbul coincided with the rise of the AKP, the religious conservative party, which came to power in 2002. Recep Tayyip Erdogan, the former mayor of Istanbul, was this party's leader, and in those early days, he joined a coalition including many secular liberals. Also part of the coalition were the Hizmet movement, followers of the US-based, religious leader Fethullah Gülen, who had chosen self-exile in 1999, and is now accused by Erdogan of masterminding the July 15 failed coup. During those years, the country saw numerous reforms, such as women having the right to wear a headscarf in public institutions and universities and the right of Kurds to speak in their mother tongue. Furthermore, Turkish historians started to reopen questions from the nation's past, giving justice to previously silenced communities' claims of discrimination and exclusion.
All the while, Turkey transformed into a major regional power, an economic powerhouse, and a magnet for tourism. Here, I developed study abroad courses where I introduced students to Istanbul's diverse Jewish, Armenian, and Greek communities, its LGBT, Kurdish and Human Rights activists, and its pro-government and opposition MPs. We would also visit the city's mosques and cemevis (places of worship for the minority Alevi community), in addition to its synagogues and churches. The trips, and my classes at Brooklyn College, opened new worlds for my students, with some even going on to build new lives in the city following their graduation.
This summer however, due to a growing security threat, my Brooklyn College study abroad was cancelled, and my colleagues who once visited Istanbul and were jealous of my long leaves there now asked in fear: Louis, are you really going back this summer?
Istanbul, the city I once found so much happiness in, has become a sad place. This year I met with friends, both Turkish and international, who are packing up and leaving in the face of continued instability and a clampdown on freedoms. My evenings on balconies were replaced by conversations with academics worried about their future; signing a pro-peace petition has landed some of our colleagues behind bars. More and more I heard the question: so where do you think is better, Canada or the US? And if there, which city? (Of course, Europe does not want us.)
The sad thing is that even if I wanted to help them, most of the time I simply cannot do much. Further, while it saddens me to come back and not have my old friends there, can I blame them?
This newfound pessimism has much to do with last summer's renewed fighting in the southeastern regions of Turkey, where the Turkish army is locked in battle with the separatist PKK. This has had a heavy toll on civilians. Further, since June 2015, ISIS terrorism has targeted not only tourists but also leftists, many affiliated with the mostly Kurdish HDP party. On top of this, the Kurdish TAK (a splinter group of the PKK) has targeted police and civilians in terrorist acts. Turkey has seen scores killed within the last 13 months.
In the meantime, bans have become a regular reality in Istanbul. What once for me was a festive day now seems like something of the past. The last two years, the government has blocked Istanbul's annual Pride parade; last year, it used water cannons and tear gas against protesters. This year, they brought out thousands of police to ensure not one rainbow flag would be raised. The absolute ban led me to imagine that years later, we might be asking our children and the new generation, can you believe all those years ago Istanbul also once had a Pride parade?
Just six days after Pride was banned, on June 28, Istanbul's Ataturk airport was attacked by ISIS, dampening my spirits even more. My friends in tourism have been out of work for some time, and this triple-suicide shooting was not about to help them. The airport in many senses is also the pride of the AKP government. Since coming to power it has grown and turned into a major international hub; such a visible attack on this marvel of an airport sent a strong message that nowhere is safe.
During the last few years, our lives in Istanbul have been on a constant rollercoaster ride and just when you hope the ride is over, it takes you up a greater hill with a much greater and scarier fall. On July 15, listening to the F-16s and shooting, I felt the night would not end. Fear built up in me, and I refused to answer calls from the international media and opted out of tweeting until the next morning. It took me almost 48 hours to leave my house.
For the first time, I decided to cut my trip short, if only by a few days, to make my way to Tel Aviv. My close friends had a boat trip planned on the Bosphorus on that Friday, and before the coup attempt, I had been anxiously waiting for just such a picnic-and-swimming excursion; perhaps on this famous waterway I could find the happiness I had missed in Istanbul. However, that Wednesday I got a ticket for the next day, without having time to say goodbye to my friends. The boat trip, mixed with the new State of Emergency declared after the coup attempt, would have been too much for me to bear.
Just before I left I made my way to a local shop where I buy gifts for friends abroad. The salesman who knows me for years warmly looked at me, addressing me as Hocam (my professor, a sign of respect). Is it not a little early for you to be getting gifts? he asked. I said yes, but I had other plans; he answered, yes, indeed, we are having difficult days here. As I parted, he said he would be waiting for me on my next visit.
My last night there I did not call any of my friends to meet up. Instead, I called a young activist I know from Twitter and we did not let the new State of Emergency get us down. Despite this I said goodbye, and wished him the best and telling him to watch out for himself. He assured me that he would, and gave me a sense of hope. Despite the hard days, many remain dedicated to change.
I still have not decided if I will go back later this summer before returning to New York, but I am already thinking about my December trip. I have work to do on my house and remodeling the bathroom as I had planned to do this summer is still waiting. Let us hope that Istanbul proves itself to be resilient as it always is, and I can return to my home abroad next summer.
Louis Fishman is an assistant professor at Brooklyn College, City University of New York and writes on Turkish, and Israeli/Palestinian affairs. He has lived most of his life between the U.S., Israel, and Turkey. Follow him on Twitter: @IstanbulTelaviv He has a blog, called Istanbul-Tel Aviv-New York, where can remain updated with his writings http://louisfishman.blogspot.com/