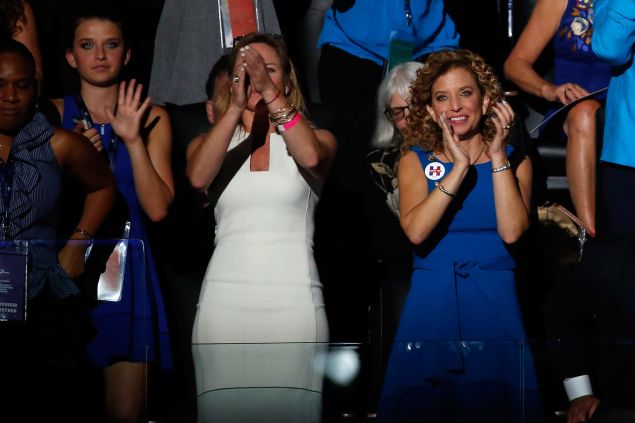 In Austria, following a close election between Green Party candidate Alexander Van der Bellen and Freedom Party candidate Norbert Hofer, the country's highest court annulled the results on July 1 due to voting irregularities. After losing by 0.6 percent, Hofer challenged the election results, alleging postal ballots were illegally handled in most districts, votes were opened earlier than permitted, and not everyone who counted the ballots was authorized to do so. The court found election rules to broken in ways that could have influenced the outcome.
"The decision I am announcing today has no winner and no loser, it has only one aim: to strengthen trust in the rule of law and democracy," said Gerhard Holzinger, head of Austria's Constitutional Court. A new election will be held in September or October.
In the United States, public trust in the rule of law and democracy reached all-time lows during the Democratic primaries. WikiLeaks and Guccifer 2.0 proved the Democratic presidential nomination process was rigged to ensure Hillary Clinton won the nomination. DNC staff members pitched stories to mainstream media outlets to discredit Bernie Sanders while providing public relations support for Clinton.
The Democratic National Committee's charter obligates the DNC chair, Debbie Wasserman Schultz, and the DNC staff to "maintain impartiality and evenhandedness during the Democratic Party Presidential nominating process." Because the DNC overtly failed to maintain impartiality during the Democratic primaries, Hillary Clinton's nomination is fraudulent.
In his first interview since the leaks, Sanders reverberated calls for Wasserman Schultz to resign. "I think she should resign, period" he said in an interview with ABC News' George Stephanopoulos (who donated $75,000 personally to The Clinton Foundation in 2015.)
"I told you a long time ago that the DNC was not running a fair operation, that they were supporting Secretary Clinton—so what I suggested to be true six months ago turned out to be true."
However, full blame cannot be placed on Wasserman Schultz, as it is highly unlikely the Clinton campaign was unaware that the DNC was working to help them beat Sanders.
Following her formal resignation as DNC chair, Wasserman Schultz's speaking slot at the Democratic convention was removed and a temporary replacement was appointed: DNC vice chair Donna Brazile, who has also overtly favored Clinton. In a 2013 interview with ABC News, Brazile said if Clinton entered the race "there will be a coronation of her." She also mocked Sanders' campaign on Twitter after he won the Indiana Democratic Primary.
"Sen. Sanders is glad that Indiana is an open primary, at a time when his path seems to be closing," she tweeted.
Brazile frequently broke the impartiality demanded by the DNC charter in criticizing the Sanders campaign during debate analysis and on Twitter throughout the primaries. After three more DNC staffers resigned on August—including CEO Amy Dacey, CFO Brad Marshall and Communications Director Luis Miranda—Donna Brazile and the DNC applauded their service instead of confirming their violations of the DNC charter.
The Democratic primaries were a dangerous farce, with indefensible evidence now available to support that claim. The WikiLeaks drop of 20,000 DNC emails is just the first of many more leaks that will follow. More evidence will be released implicating the DNC and mainstream media united to ensure Clinton beat Sanders.
Voters should take it upon themselves to annul the primary results by refusing to recognize Clinton as the Democratic nominee, as she should not be rewarded with for undermining democracy.
Wikileaks and Guccifer 2.0 have revealed the extent to which those in power preserve the corrupt system that gives donors political influence and power. Allowing DNC chair Debbie Wasserman Schultz and DNC staff to maintain their positions with impunity sets a dangerous precedent for the future of democracy in this country. If the DNC is permitted to get away with rigging the Democratic primaries for Hillary Clinton, our right to vote is virtually meaningless.
There is nothing democratic about a major political party feeding propaganda to mainstream media outlets in favor of their preferred candidate, while discrediting their opponent within the same party. The DNC's role in helping Clinton win the Democratic presidential nomination was extensive, and allegations of voter fraud and voter suppression from Sanders supporters suddenly have even greater credibility.
Major reforms within the Democratic National Committee are necessary to ensure corruption of this magnitude is no longer permitted to influence our presidential primaries.