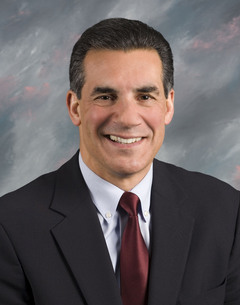 Last month in Cleveland, Ohio at the Republican National Convention businessman Donald Trump was named the Republican Party's official presidential nominee. Nationally, that nomination and Trump's subsequent controversies have caused discord within the Republican Party with leaders like New York Congressman Richard Hanna deciding to endorse former Secretary of State Hillary Clinton for president over Trump. This week Trump also declined to endorse Republican Party figureheads House Speaker Paul Ryan and Arizona Senator John McCain for reelection, demonstrating that the rift in the Republican Party is still there despite the search for unity at the convention.
It is no different in New Jersey. Even New Jersey Republican Governor Chris Christie–one of Trump's main establishment supporters–recently called Trump's ongoing feud with the family of fallen Army Captain Humayun Khan "inappropriate."
With such national GOP concern surrounding Trump, the fact that many New Jersey Republicans have failed to vocally get on board with the nominee is not surprising.
In December of 2015, Assemblyman Jack Ciattarelli (R-16) issued a statement condemning Trump's candidacy and claiming that the candidate "preys upon our worst instincts and fears" and "is out of step with American values." When PolitickerNJ reached out to Ciattarelli this week to comment on his reaction to Trump's candidacy, the rumored 2017 gubernatorial hopeful stood by his statement. He also mentioned potentially stripping Trump of his nomination, something the President Barack Obama suggested at a Tuesday press conference.
"In a democracy, majority rules and a majority of Republican primary voters have selected Trump to be their nominee," Ciattarelli said via email correspondence. "At this stage, only that majority can make the unprecedented move of stripping Trump of the nomination. If they did, my hope is they would look to pass the torch to a new generation of Republicans that are much more inclusive, inspiring and pragmatic in their conservatism. While I cannot bring myself to vote for Hillary Clinton, I stand by my Trump statement of last December."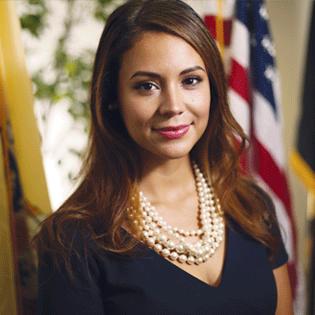 Assemblywoman Maria Rodriguez-Gregg is the daughter of Puerto Rican parents who served in the U.S. military. In June the Assemblywoman said that she could not bring herself to vote for Trump due to a departure on a "pretty much every issue." Like with Ciattarelli, PolitickerNJ reached out to the assemblywoman to see if her position had changed now that Trump was the official Republican candidate for the presidency.
"I look forward to seeing how the campaign unfolds, however, my position remains unchanged," she said. She has not said who she would be voting for come November.
Other Republicans from New Jersey have been less vocal on the issue. State Senator Jennifer Beck (R-11) was a supporter of Ohio Governor John Kasich's presidential run. In March, the senator said she would not campaign for Trump or vote for him if he became the GOP's nominee. Since the convention, the senator has stayed mum on who should would be supporting for president. She did not respond to PolitickerNJ's inquiries.
State Senator Diane Allen (R-7), state Senator Kip Bateman (R-16) and state Senator Joe Kyrillos (R-13) were all also wary of Trump during the primaries. As with Beck, they did not respond to PolitickerNJ's requests for comment.
However, not all New Jersey Republicans are concerned with Trump as the nominee. The likes of state Senator Mike Doherty and state Senator Joe Pennacchio have been vocal supporters of the nominee.
Trump will face Clinton in November's general election.
Disclosure: Donald Trump is the father-in-law of Jared Kushner, the publisher of PolitickerNJ and Observer Media.