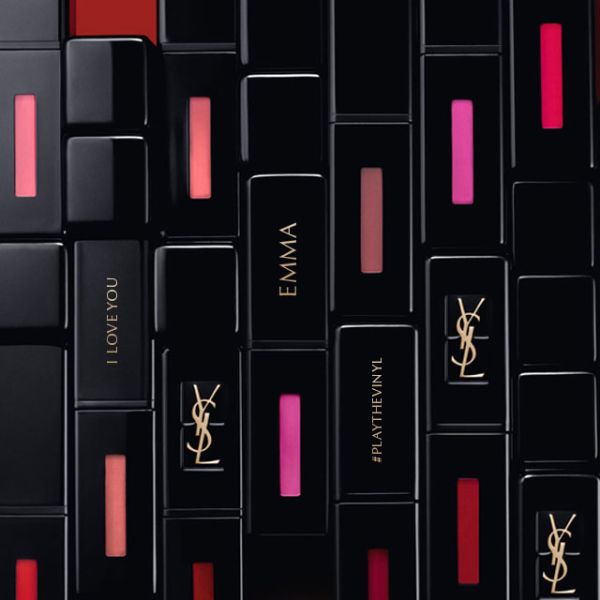 YSL's latest is not a new product, but a very savvy endeavor to make lipstick (which is already social media-friendly) worth some of your precious Instagram real estate.
In belated celebration of National Lipstick Day, this is just one more toast to every makeup junkie's favorite product to hoard. You may have thought you'd heard all there was to hear about lip color on Friday, but no, now you can have your YSL lipstick with your name on it. Or a personalized note, or even a proper monogram.
I chose to go full meta-millennial because I have four names and thus no possible monogram, and went with my social handle. You have 14 characters of real estate, so if your name is shorter than the 17 characters in mine, no compromise is necessary.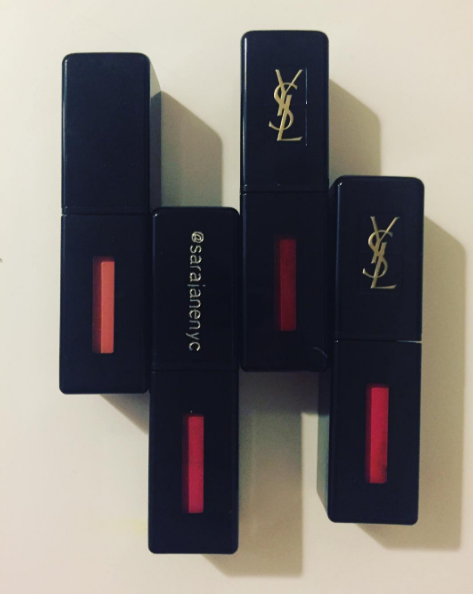 When I chose YSL's Vinyl Cream Lip Stain in 412 ($36), to be honest, I didn't realize there were all. these. other. engravable. options. It's dangerous, really. When given the choice between customized lipstick and non-customized, the answer is indeed, always customized lipstick. The Vinyl Cream Lip Stain a solid choice, though. Its sleek, black encasement makes for a chic, minimal background for your choice of customization. The formula comes in 12 shades, and has the creamiest texture of any lip product I've tried—highly pigmented, and non-drying with a diamond-tipped applicator which makes it easy to be precise.
Get one for yourself and your friend who's always telling you about the latest thing in beauty—she's sure to be impressed.
P.S. Whenever national perfume day is, well, YSL's got that covered too.