Mr. Robot, a show so stocked with Easter Eggs you might as well watch it holding a wicker basket, released a doozy on its website, a full nine minutes of The Careful Massacre of the Bourgeoisie. Massacre, you might remember, is the low-budget slasher flick that Elliot and Darlene spent a night getting stoned and watching, before Elliot ruined the vibes by constructing his megalomaniac alter-ego that also takes the form of his dead father.
Anyway, clearly what the film is doing is debunking the notion that American society is classless.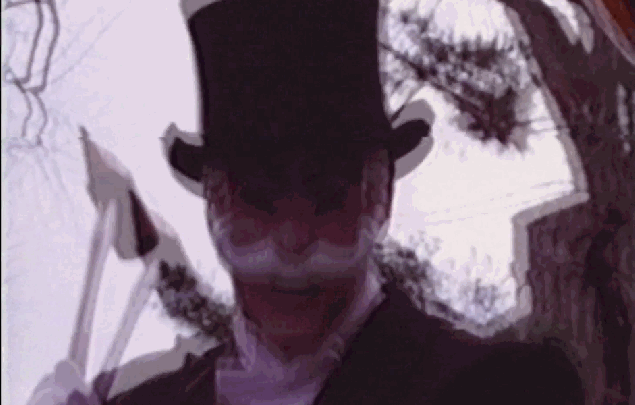 Taken at face value, the clip is a fun and–in classic Mr. Robot fashion–often dryly funny story about someone in this mask murdering rich white kids with a polo mallet. It's also crazy graphic, so if you have two children do not show it to them or they will grow up to destroy America's economy through hacking.
But something I found really interesting, in terms of what Careful Massacre means to Mr. Robot's overarching, bonkers-ass story, is something they did not mention in the show itself. The Careful Massacre of the Bourgeoisie was made by E-Corp:
Of course this could further hint that Darlene's Instagram post is going to bring FSociety down. Or it could mean the film only exists in Elliot's mind. OR it could mean E-Corp specifically made this film in 1986 knowing it would burrow its way into a young Elliot's brain, thus creating Mr. Robot and the means to FSociety's economy-crippling hack which, as we've seen, E-Corp CEO Phillip Price has known about from the beginning.
Or, you know, it could mean nothing. Mr. Robot is kind of crazy, man.